Amid a record bad year, Bel­licum keeps tak­ing its lumps as FDA slams tri­al hold on CAR-T hope­ful
It's been no less than a dis­as­trous year for Hous­ton biotech Bel­licum Phar­ma­ceu­ti­cals af­ter tak­ing a scalpel to its pipeline and dump­ing a vast ma­jor­i­ty of its staff. Now, in an al­ready-doomed tri­al of one of Bel­licum's next-gen on­col­o­gy hope­fuls, the FDA is dol­ing out even more lumps.
Bel­licum di­vulged on Mon­day that the FDA had placed a clin­i­cal hold on its Phase I/II tri­al for CAR-T can­di­date BPX-601 af­ter a pan­cre­at­ic can­cer pa­tient's death in the ear­ly-stage test.
The death wasn't re­lat­ed to treat­ment with BPX-601, Bel­licum said in a scant re­lease, or rim­iducid, a pro­tein-switch­ing ad­ju­vant that is be­lieved to spur bet­ter up­take in pa­tients' T cells. The hold al­so wasn't a broad in­dict­ment of the rest of Bel­licum's clin­i­cal pipeline, and the com­pa­ny is mov­ing ahead with en­roll­ment on a sep­a­rate Phase I/II tri­al of BPX-603, an­oth­er CAR-T can­di­date hunt­ing HER2-pos­i­tive ex­press­ing tu­mors.
With the hold in place, Bel­licum plans to work "dili­gent­ly" with the FDA to clear BPX-601's name, the com­pa­ny said in a re­lease, but the lat­est bad news is just an­oth­er ug­ly mark on the Hous­ton-based biotech's record amid an ig­no­min­ious run.
Back in Oc­to­ber, Bel­licum un­veiled plans to slice away 54 team mem­bers — 79% of its staff — af­ter an ear­ly read­out from that same Phase I/II tri­al of BPX-601 came back less than im­pres­sive. The com­pa­ny was frank in its as­sess­ment of the tri­al at the time: "Clin­i­cal­ly mean­ing­ful ef­fi­ca­cy as mea­sured by RE­CIST cri­te­ria was not ob­served."
Even with ef­fi­ca­cy out the win­dow, Bel­licum in­tend­ed to use the BPX-601 tri­al as a trail mark­er for the safe­ty of its Go­CAR-T plat­form, which hopes to in­duce high lev­els of T cell pro­lif­er­a­tion and cy­tokine pro­duc­tion to al­low for greater im­munomod­u­la­to­ry con­trol by the CAR-T it­self.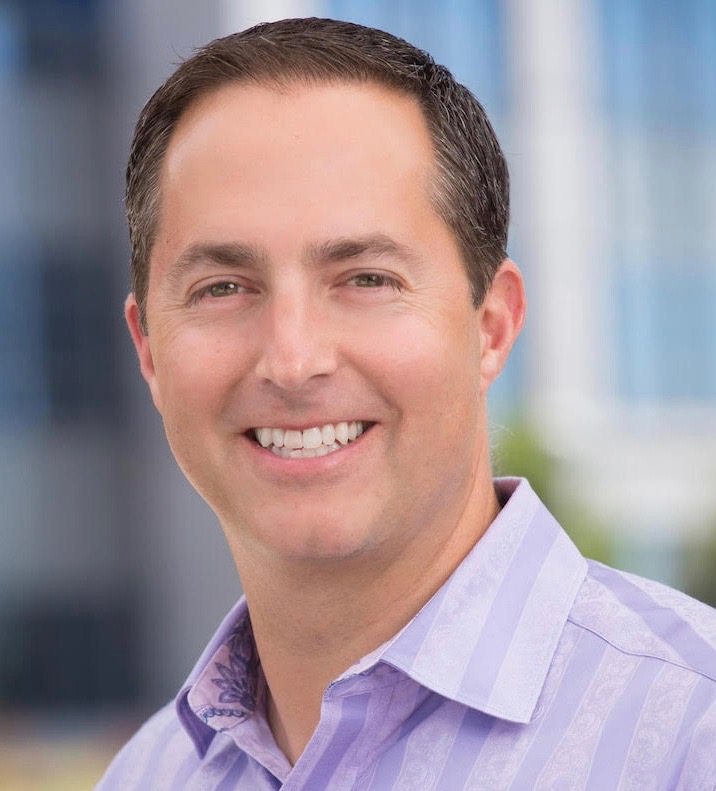 Rick Fair
The same month it slashed stuff num­bers, CEO Rick Fair said Bel­licum would hold out hope on the pre-ex­ist­ing safe­ty co­hort in the BPX-601 tri­al and start en­rolling a new metasta­t­ic cas­tra­tion-re­sis­tant prostate can­cer group in­to the study.
BPX-601 was one of three key pro­grams re­main­ing for Bel­licum af­ter the biotech ef­fec­tive­ly gut­ted its pipeline, putting its BC­MA Go­CAR-NK pro­gram on pause and par­ing back its ear­ly-stage R&D and prod­uct de­vel­op­ment teams.
The com­pa­ny is not on­ly pur­su­ing BPX-603, which hasn't yet had its day in the clin­ic, but al­so stem-cell trans­plant ad­junct BPX-501, or ri­vo-cel, which has had its own strug­gles with the FDA. Back in 2018, the FDA put an ear­ly study of the ther­a­py on hold af­ter the tri­al's in­ves­ti­ga­tors for­ward­ed ahead three cas­es of en­cephalopa­thy in the pa­tient pool.
Bel­licum even­tu­al­ly got that hold lift­ed in April 2018 af­ter amend­ing the study's pro­to­cols to bet­ter scope neu­ro­log­i­cal is­sues in pa­tients, but it lat­er ad­mit­ted it was look­ing for out­side part­ners to take the lead pro­gram in­to lat­er-stage test­ing.