Amid buzz around a short sell­er's FBI vis­it, MiMedx stock craters fol­low­ing in­ter­nal in­ves­ti­ga­tion
A bio­phar­ma in Geor­gia tied to an un­usu­al FBI sto­ry is watch­ing its stock tum­ble this morn­ing fol­low­ing news that the com­pa­ny is launch­ing an in­ves­ti­ga­tion in­to its own prac­tices.
The com­pa­ny, called MiMedx $MDXG, has been in­volved in a nasty re­la­tion­ship with short sell­ers that re­cent­ly took a turn for the worse. Now, the com­pa­ny's in­ter­nal in­ves­ti­ga­tion is de­lay­ing the re­lease of its fi­nan­cial re­sults, in­clud­ing its an­nu­al state­ment that would de­tail last year's per­for­mance.
In­vestors aren't hap­py. The stock has fall­en more than 31% as of press time Tues­day morn­ing.
This is the kind of ac­tiv­i­ty that will like­ly make short sell­ers cheer. An in­ter­est­ing de­vel­op­ment con­sid­er­ing the com­pa­ny's re­cent his­to­ry.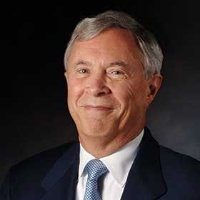 Park­er "Pe­te" Pe­tit
Just days ago, news broke that a Cal­i­for­nia short sell­er named Marc Co­hodes had re­ceived a vis­it from FBI agents at his home in Sono­ma Coun­ty. Co­hodes has laid out his crit­i­cism of MiMedx all over the web, in­clud­ing hun­dreds of tweets that tear down MiMedx and the com­pa­ny's CEO, Park­er "Pe­te" Pe­tit. What did these tweets look like? "I will bury the lit­tle fel­la in a shoe box," one says from Oc­to­ber.
The FBI showed up at Co­hodes' home with a print­out of some ug­ly tweets made months ear­li­er, in­clud­ing the one above. In short, the agents told the short sell­er he should stop send­ing threat­en­ing tweets about the CEO, or else.
That's ac­cord­ing to a sto­ry from Bloomberg, which notes that Pe­tit, the lam­bast­ed CEO, hap­pens to be a top Re­pub­li­can fundrais­er in the state of Geor­gia. The re­quest to dis­patch FBI agents came from the At­lanta of­fice. Co­hodes' lawyer called that in­to ques­tion in a Jan­u­ary 12 com­plaint let­ter to the Jus­tice De­part­ment.
"As part of your in­ves­ti­ga­tion, you should de­ter­mine how Mr. Pe­tit was able to in­flu­ence the FBI to take ac­tion de­signed to sti­fle one of his com­pa­ny's crit­ics," at­tor­ney David Shapiro wrote.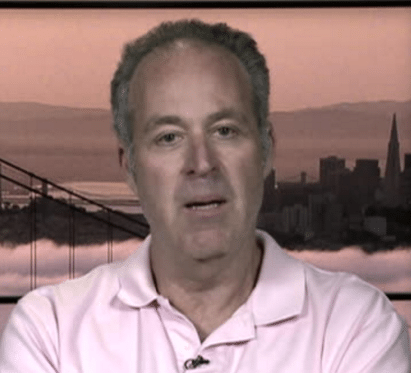 Marc Co­hodes. Im­age: BNN
This is not the first time MiMedx has drawn the ire of oth­ers. The com­pa­ny, which makes tis­sue grafts used to treat burns and soft tis­sue wounds, has faced law­suits brought by ex-em­ploy­ees who al­lege the com­pa­ny has fraud­u­lent­ly boost­ed its sales. It's spent sev­er­al years chal­leng­ing the FDA, which says its grafts don't meet reg­u­la­to­ry stan­dards.
Now, MiMedx is ad­dress­ing those con­cerns head on. The com­pa­ny's au­dit com­mit­tee has hired le­gal and ac­count­ing ad­vis­ers to con­duct an in­ter­nal in­ves­ti­ga­tion of the al­le­ga­tions re­lat­ing to sales and dis­tri­b­u­tion. Ex­ec­u­tives are al­so re­view­ing the ac­count­ing treat­ment of cer­tain dis­trib­u­tor con­tracts, among oth­er items.
"The com­pa­ny be­lieves, based on in­for­ma­tion avail­able to date, that the out­come of such in­ves­ti­ga­tion should not have a ma­te­r­i­al im­pact on rev­enue guid­ance for 2018," reads a state­ment.