Amid Covid-19 hunt, Pfiz­er adds Ly­me dis­ease vac­cine in $308M deal with Val­ne­va
In the midst of their $500 mil­lion pro­gram to build a Covid-19 vac­cine with BioN­Tech, Pfiz­er has an­nounced a siz­able deal to com­mer­cial­ize a vac­cine for a far dif­fer­ent dis­ease.
Pfiz­er and Val­ne­va have agreed to an up-to $308 mil­lion deal on the French biotech's Ly­me dis­ease vac­cine. The deal in­cludes a $130 mil­lion up­front pay­ment for Val­ne­va, whose can­di­date is now in Phase II. On top of that, there are mile­stones and ul­ti­mate­ly a 19% roy­al­ty on sales. Val­ne­va will still be in charge of 30% of the com­mer­cial­iza­tion costs.
Al­though the vac­cine mar­ket has been ail­ing for years, Pfiz­er has a block­buster in their pneu­mo­coc­cal vac­cine, Pre­vnar 13, and are in late stages on a suc­ces­sor vac­cine. The deal comes at a time of re­newed in­ter­est in the field, a phe­nom­e­non the Covid-19 pan­dem­ic and the drug hunt around it have on­ly ac­cel­er­at­ed. Ear­li­er this month, Affini­vax raised $120 mil­lion in a Se­ries C, and in March, SutroVax raised $110 mil­lion for their at­tempt to ri­val Pfiz­er's Pre­vnar 13 — both stan­dard sums these days for on­col­o­gy but large in the con­text of in­fec­tious dis­ease re­search.
The hunt for a Ly­me dis­ease vac­cine is decades old, dat­ing to not long af­ter the dis­cov­ery of the tick-born ill­ness and the bac­te­ria that caused it in the 1970s and 80s. In 1998, SmithK­line Beecham beat out Pas­teur Mérieux Con­naught (the Sanofi Pas­teur pre­de­ces­sor) and got LY­MEr­ix, a re­com­bi­nant DNA vac­cine that re­quired 3 shots and was about 80% ef­fec­tive, ap­proved by the FDA.
The ap­proval, though, dove­tailed with the be­gin­nings of the mod­ern an­ti-vac­ci­na­tion move­ment in the Unit­ed States. Grow­ing re­ports of joint pain and oth­er safe­ty com­plaints with the vac­cine led to a class ac­tion law­suit against SmithK­line. Al­though the suit was set­tled with­out com­pen­sa­tion and an FDA re­view found no ev­i­dence for arthri­tis or oth­er un­ex­pect­ed ad­verse ef­fects, sales dropped pre­cip­i­tous­ly. SmithK­line pulled the drug off the mar­ket in 2002, cit­ing poor com­mer­cial per­for­mance.
The con­tro­ver­sy set back the field con­sid­er­ably. Pas­teur Mérieux Con­naught nev­er ap­plied for their vac­cine. To­day, al­though you can in­oc­u­late your dog against Ly­me dis­ease, you can­not in­oc­u­late your­self or your kid.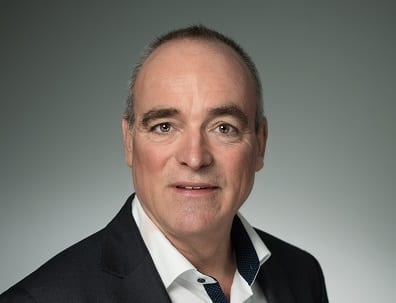 Thomas Lin­gel­bach
Val­ne­va, cre­at­ed af­ter the failed Aus­tri­an vac­cine com­pa­ny In­ter­cell merged with the French biotech Vi­valis in 2012, be­gan work­ing on a Ly­me dis­ease vac­cine short­ly af­ter its birth. They claim to have the on­ly Ly­me dis­ease vac­cine in de­vel­op­ment.
The vac­cine, VLA15, tar­gets the six most com­mon types of Bor­re­lia bac­te­ria that cause Ly­me dis­ease, mak­ing it a po­ten­tial can­di­date for use across Eu­rope and North Amer­i­ca. It is a pro­tein sub­unit vac­cine, mean­ing it con­tains on­ly the anti­gens from the bac­te­ria that the body will make an­ti­bod­ies against. They have fast-track des­ig­na­tion and are ex­pect­ing re­sults from their Phase II by mid-2020. CEO Thomas Lin­gel­bach has said he ex­pects to bring the prod­uct to mar­ket in 4-5 years.
The num­ber of peo­ple di­ag­nosed with Ly­me dis­ease has ex­pand­ed con­sid­er­ably in Amer­i­ca and Eu­rope in the two decades since LY­MEx­is's ap­proval, po­ten­tial­ly set­ting up a large mar­ket if the vac­cine is ap­proved.
So­cial: Thomas Lin­gel­bach, Val­ne­va CEO via YouTube