Amid lay­off fears, As­traZeneca stakes a 'For Sale' sign on US cam­pus
Af­ter culling work­ers in Boston and Mary­land, As­traZeneca is con­sid­er­ing its op­tions for its US head­quar­ters cam­pus in Delaware. The lo­cal pa­pers have been re­port­ing that the phar­ma gi­ant has de­cid­ed to put its HQ up for sale, but is look­ing for a deal to lease it back.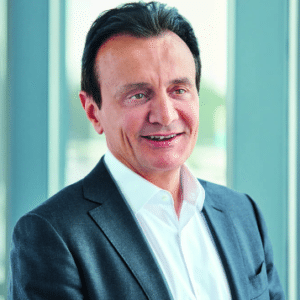 As­traZeneca CEO Pas­cal So­ri­ot
Back in May the com­pa­ny trig­gered fears of a loom­ing re­struc­tur­ing that would like­ly trig­ger job cuts on the 30-acre site af­ter a spokesper­son con­firmed that it was con­sid­er­ing sell­ing the site and mov­ing to a new lo­ca­tion in the state.
This is all part of As­traZeneca's on­go­ing glob­al shake­up that has been culling work­ers out of its ex­ten­sive US op­er­a­tions. An­nounced in ear­ly May, the com­pa­ny plans to shave $1 bil­lion in an­nu­al costs out of the long ail­ing phar­ma gi­ant by 2017. Since then the com­pa­ny has been qui­et­ly lay­ing off work­ers in Boston and Mary­land. And it says more cuts are like­ly as the phar­ma gi­ant looks to chop down its op­er­at­ing bud­get.
So­ri­ot re­cent­ly re­treat­ed from a pledge to hit $45 bil­lion in an­nu­al sales by 2023. But he still faces an enor­mous chal­lenge in hit­ting that num­ber. Crestor faces an on­slaught of gener­ic com­pe­ti­tion that will wipe out a big chunk of its an­nu­al rev­enue. And de­spite progress on the can­cer front with Tagris­so, the com­pa­ny has ex­pe­ri­enced a string of set­backs in its late-stage de­vel­op­ment ef­fort. As­traZeneca has al­so been sell­ing off drugs that have ei­ther proved to be a dis­ap­point­ment in Phase III or are no longer con­sid­ered a core part of its busi­ness fo­cus. That in­cludes this week's deal to sell small mol­e­cule an­tibi­otics to Pfiz­er in a $1.6 bil­lion deal.