Am­plyx grabs $67M to fund a piv­otal dri­ve to the FDA with an an­ti-fun­gal aimed at a lethal threat
Am­plyx Plar­ma­ceu­ti­cals is prep­ping a move in­to a piv­otal Phase II pro­gram for its an­ti-fun­gal drug with a siz­able $67 mil­lion round in hand to pay for the two-year ef­fort ahead. And it's tack­ling a dan­ger­ous fun­gus with its broad-spec­trum ther­a­py that the CDC has char­ac­ter­ized as a "cat­a­stroph­ic threat."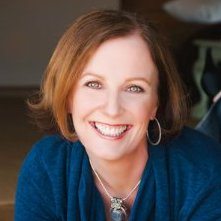 Cia­ra Kennedy
Am­plyx CEO Cia­ra Kennedy says that the San Diego-based biotech more than dou­bled its to­tal raise be­fore this round af­ter fin­ish­ing up the Phase I pro­gram. As the gov­ern­ment has steadi­ly upped the in­cen­tives it's us­ing to en­cour­age de­vel­op­ment of drug-re­sis­tant in­fec­tion fight­ers, law­mak­ers moved the goal post for her com­pa­ny up to Phase II — mak­ing this a "re­al­ly in­ter­est­ing and ex­cit­ing time."
It's a big round for Am­plyx, which has 19 staffers. But in ad­di­tion to the pair of Phase II tri­als they're ready­ing to launch — which will take a cou­ple of years to wrap — the biotech al­so has to com­plete its man­u­fac­tur­ing prep work, tox stud­ies and so on to ready a move in­to the mar­ket if they get a green light.
Kennedy was part of the ex-Lu­me­na gang that found­ed Am­plyx. Ini­tial­ly the COO, Mike Grey had helmed the com­pa­ny at first, then stepped up to ex­ec­u­tive chair­man at the be­gin­ning of this year as Kennedy moved in­to the CEO role. Shire bought out Lu­me­na in a $260 mil­lion-plus deal in 2014, leav­ing the ex­pe­ri­enced group free to do a start­up.
That back­ground sug­gests an­oth­er sale could be in the off­ing, if the da­ta look good. But Kennedy isn't about to get boxed in to one fate like that. Phase II biotechs like to have choic­es.
"Could we com­mer­cial­ize this our­selves?" she tells me. "Ab­solute­ly."
The prod­uct is aimed at high vol­ume hos­pi­tals and is in­tend­ed to fill the role of a pre­ferred an­ti-in­fec­tive. Fight­ing drug-re­sis­tant cas­es — sin­gling out the lethal Can­di­da au­rus — will be im­por­tant to its quick suc­cess. But Kennedy sees this as a front-line drug with a new mech­a­nism of ac­tion; a first choice rather than a last chance. It's some­thing a ded­i­cat­ed sales team could field.
But she isn't rul­ing a sale out ei­ther. Ei­ther way, now isn't the right time for a deal.
Says Kennedy: "I think the com­pa­nies that are com­mer­cial­ly ac­tive in the an­ti-in­fec­tive world tend to be the kind of com­pa­ny that pay more lat­er for a de-risked prod­uct." So at or near the reg­u­la­to­ry fin­ish line works best on tim­ing.
In the mean­time, Am­plyx has a grow­ing and ded­i­cat­ed ven­ture crowd hap­py to bear the risk and wait for the re­wards.
Sofinno­va Ven­ture Part­ners led the Se­ries C, joined by new in­vestors Lund­beck­fonden Ven­tures, Ar­ix Bio­science and Pap­pas Cap­i­tal. Ex­ist­ing in­vestors New En­ter­prise As­so­ci­ates, River­Vest Ven­ture Part­ners, 3×5 River­Vest II and Bio­Med Ven­tures al­so par­tic­i­pat­ed in the fi­nanc­ing. Anand Mehra, M.D., man­ag­ing part­ner at Sofinno­va Ven­tures, and Jo­han Kördel, Ph.D., se­nior part­ner at Lund­beck­fonden Ven­tures, will join the Am­plyxboard of di­rec­tors.