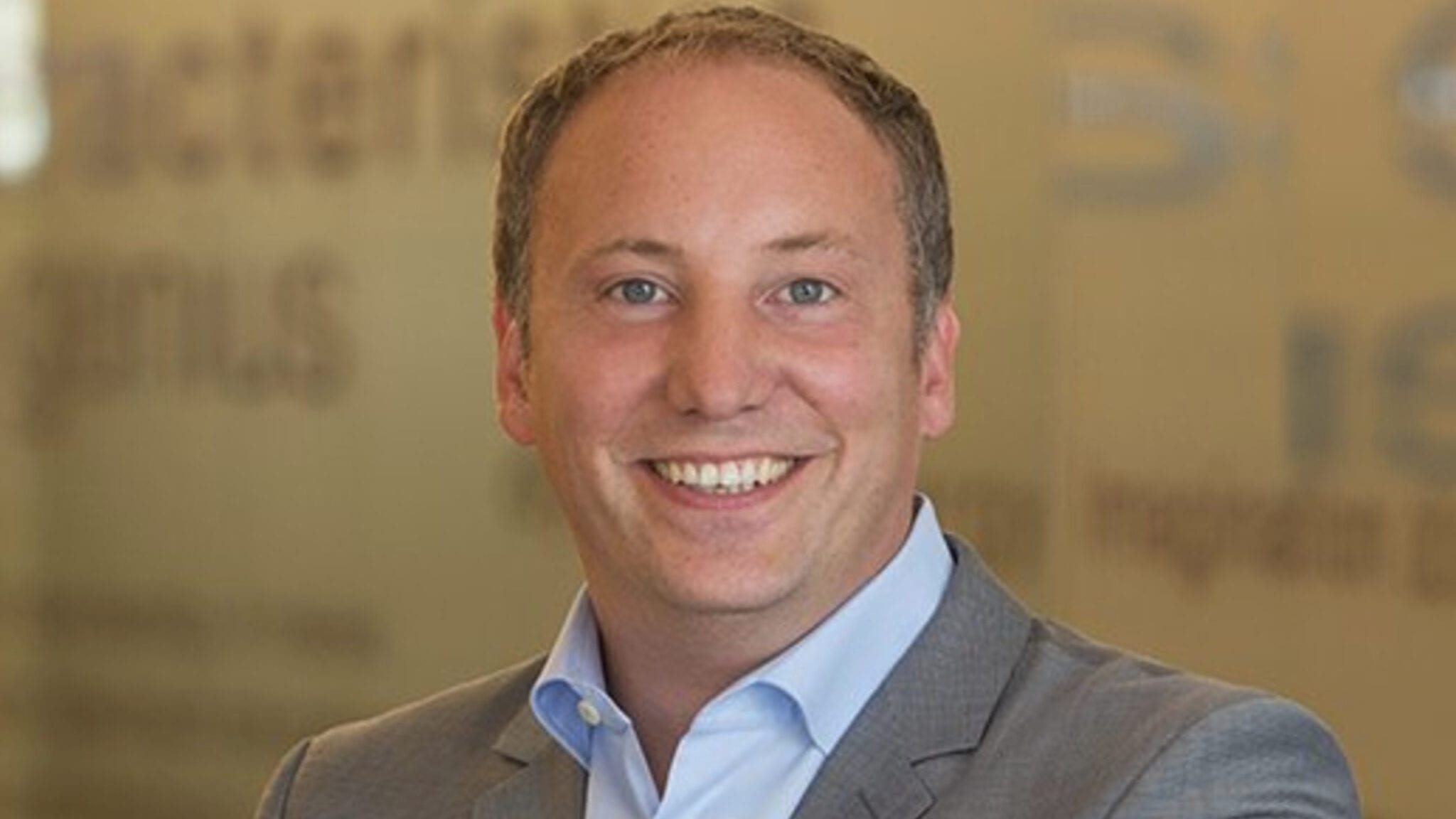 An Ab­b­Vie clin­i­cal vet head­ing ear­ly on­col­o­gy jumps ship to build his own team at NK cell-fo­cused biotech
Mak­ing the leap from a mid-sized biotech in­to the ranks of phar­ma can be a chaf­ing ex­pe­ri­ence for ex­ec­u­tives used to a more flex­i­ble work en­vi­ron­ment — and that jump gets even hard­er dur­ing an ac­qui­si­tion. For Thorsten Graef, a clin­i­cal vet­er­an who tran­si­tioned from Phar­ma­cyclics in­to Ab­b­Vie, the move was a learn­ing ex­pe­ri­ence in terms of what sort of team he want­ed to run.
Now, he's get­ting his chance.
Graef, for­mer­ly Ab­b­Vie's head of ear­ly on­col­o­gy de­vel­op­ment, has leapt over to NK cell play­er Ace­po­dia to helm the small team's clin­i­cal pro­gram as it walks its lead drug through ear­ly hu­man tests, Ace­po­dia said Tues­day.
Graef comes aboard af­ter two years at Ab­b­Vie prop­er pre­ced­ed by near­ly sev­en years at Phar­ma­cyclics, the mak­er of blood can­cer med Im­bru­vi­ca, which the Illi­nois drug gi­ant ac­quired for $21 bil­lion back in 2015. Graef had just as­sumed the head of clin­i­cal de­vel­op­ment role in De­cem­ber 2014 when Ab­b­Vie pounced and watched the Phar­ma­cyclics team grow from about 80 em­ploy­ees in­to a com­mer­cial out­fit that op­er­at­ed in­de­pen­dent­ly from the Ab­b­Vie borg but has since been ful­ly con­sumed.
Mak­ing that tran­si­tion in­to a role at a glob­al drug­mak­er was a tough one for Graef, who longed for the op­por­tu­ni­ty to build and lead his own clin­i­cal team. In Ace­po­dia, Graef, who sports more than 20 years of ex­pe­ri­ence in the clin­ic, saw an op­por­tu­ni­ty to get in ear­ly on ex­cit­ing sci­ence and shape a con­stant­ly grow­ing clin­i­cal team in his own im­age.
"As a drug de­vel­op­er, hav­ing the chance to be one of the first and hav­ing the chance to take this com­pa­ny through mid- to long-term mile­stones was very ap­peal­ing," Graef said.
Ace­po­dia comes with an ex­cit­ing — if com­plex — tech plat­form, con­ju­gat­ing an­ti­bod­ies with off-the-shelf nat­ur­al killer cells to of­fer a new path to crack­ing tu­mor cells. The biotech's lead pro­gram, dubbed ACE1702, is cur­rent­ly in a Phase I study tar­get­ing HER2-ex­press­ing sol­id tu­mors. The first pa­tient was dosed last Au­gust, and topline da­ta are ex­pect­ed at this year's ES­MO.
Mean­while, the drug­mak­er has three oth­er can­di­dates at the pre­clin­i­cal stage with hopes to take those over the thresh­old in­to hu­mans in the com­ing years. Next week, Ace­po­dia will of­fi­cial­ly un­veil its next two lead can­di­dates, an­oth­er NK-line can­di­date and a donor-de­rived, gam­ma delta T cell prod­uct, at an up­com­ing cell ther­a­py meet­ing, adding even more stakes to the com­pa­ny's grow­ing port­fo­lio. For Graef, that means rapid­ly scal­ing up a clin­i­cal team to han­dle those projects as well as be­ing pre­pared for what else comes through the pipeline.
"Build­ing a team is more work, but it's al­so more in­ter­est­ing work," Graef said. "Par­tic­u­lar­ly in this field, there's a lot of in­ter­est. There's al­ready some good clin­i­cal set up and a good foun­da­tion. Ide­al­ly, you want to have some peo­ple with some pas­sion and cre­ate a mix of new­com­ers to the in­dus­try who are re­al­ly ex­cit­ed and fill that out with peo­ple who have some in­dus­try skills."
Mean­while, Ace­po­dia, which has of­fices in both San Ma­teo, CA, and Tai­wan, has been flesh­ing out the rest of its C-suite in an­tic­i­pa­tion of more tri­als. In con­junc­tion with Graef's hire, the team added Michael Brock as chief strat­e­gy of­fi­cer. Brock comes with 20 years of strate­gic health­care in­vest­ment bank­ing ex­pe­ri­ence, in­clud­ing a 10-year stint as a man­ag­ing di­rec­tor in Wells Far­go Se­cu­ri­ties' Health­care In­vest­ment Bank­ing group.
The com­pa­ny re­cent­ly an­nounced the hires of Jim­my Lai as chief fi­nan­cial of­fi­cer and Ani­ta Kawa­tra as an ad­vi­sor on cor­po­rate af­fairs.