WASHINGTON, DC — The Cancer Research Institute has been doing the math on the PD-1/L1 checkpoint pipeline, and you might not believe what we're seeing now in terms of clinical research programs.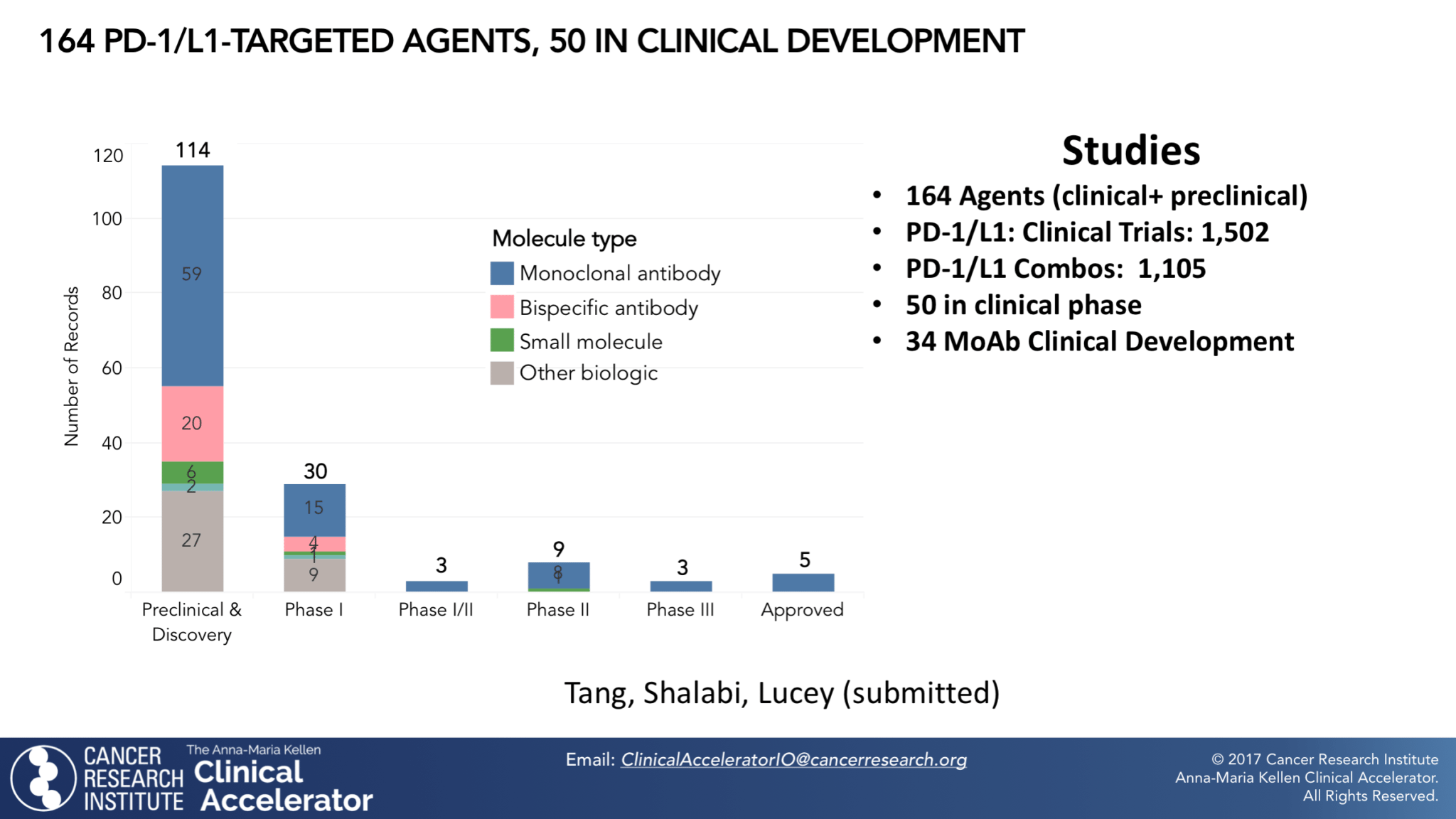 ---
In a discussion here at the Society for Immunotherapy of Cancer meeting, Samir Khleif, an immuno-oncologist and SITC board member, laid out the numbers from the CRI.
With 5 checkpoints on the market, there are now 164 different checkpoint therapies being studied from the preclinical through late-stage phase. There are three more right now in Phase III — REGN-2810 from Sanofi/Regeneron, PDR001 from Novartis and INCSHR-1210 from Incyte/Jiangsu Hengrui — and 9 in Phase II.
CRI counts 1,502 clinical trials underway involving a PD-1/L1, with 1,105 combo studies in the pipeline. Quite a few of those trials might well pay off, Khleif noted, but here's the problem:
"We are not on the right path," Khleif tells me. "Currently there are a lot of combination clinical trials and some of those trials are not based on science."
Logic may lead you to believe that PD-1/L1 combined with just about anything else will work better, he says. But that isn't always so. You might think that a checkpoint and OX40 would work together, he used by way of example, by eliminating the suppressive environment in the tumor. But the combination actually inhibits immune response, he says, which has been shown in animal studies.
The gold rush on I/O, though, is causing biopharmas and researchers to rush into trials where they haven't done the science to check and see if they have a reasonable chance of success.
In the meantime, he adds, it's become harder and harder to find cancer patients for these studies. "We're going to have problems recruiting patients any way," Khleif says, making it all that more important to make sure that programs aren't rushed into the clinic.
---
The best place to read
Endpoints News

? In your inbox.

Comprehensive daily news report for those who discover, develop, and market drugs. Join 47,200+ biopharma pros who read Endpoints News by email every day.

Free Subscription
---
---
---