An in­tro­duc­tion to the End­points 100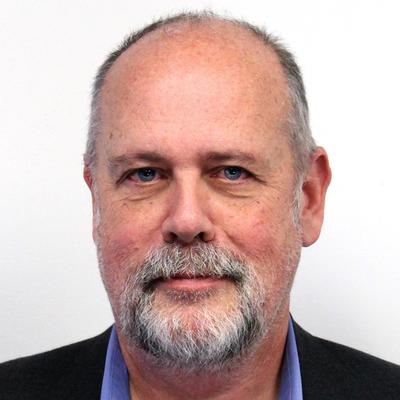 John Car­roll, Ed­i­tor
I'm well in­to a new project at End­points that I'd like to tell you about. It's called the End­points 100. (Up­date: List of ex­ec­u­tives is at the bot­tom of this ar­ti­cle.)
For the 14 or so years that I've cov­ered biotech on a dai­ly ba­sis, I've seen some dra­mat­ic shifts in biotechs' ac­cess to cap­i­tal, at­ti­tudes about reg­u­la­to­ry con­di­tions for new drug ap­provals (on both sides of the At­lantic), views on gen­der di­ver­si­ty, along with a whole new fo­cus on drug pric­ing and the fu­ture of the in­dus­try. Usu­al­ly, these trends and at­ti­tudes are all tracked in ret­ro­spec­tive analy­ses.
The End­points 100 is aim­ing at keep­ing a fin­ger on the pulse of the in­dus­try, to de­tect changes — pos­i­tive or neg­a­tive — as they oc­cur.
Over the last 10 days I've reached out to about 50 biotech CEOs who have agreed to par­tic­i­pate. By the end of the month, I'll have the rest of the group in place; an in­vi­ta­tion-on­ly af­fair that will bring to­geth­er a broad cross sec­tion of top in­dus­try ex­ec­u­tives from small and large com­pa­nies. They'll be ge­o­graph­i­cal­ly di­verse, though you can ex­pect a lot of East Coast/West Coast, UK and con­ti­nen­tal ex­ecs in the mix. The vast ma­jor­i­ty, though not all, will be CEOs.
From this group I plan to gath­er re­spons­es for a quar­ter­ly con­fi­dence sur­vey on biotech, of­fer­ing a col­lec­tive ex­pres­sion on the mood of the in­dus­try as we jour­ney through one of the most crit­i­cal pas­sages faced in drug de­vel­op­ment. It's al­so a re­source for me to get some di­rect feed­back on End­points as my part­ner Ar­salan Arif and I craft this niche biotech news com­pa­ny over the com­ing year. And I'll be ask­ing a month­ly poll ques­tion for the group.
There is one re­quire­ment: End­points 100 mem­bers need to be reg­u­lar End­points read­ers. That doesn't mean read­ing every­thing from top to bot­tom (who does that with any pub­li­ca­tion?). But in or­der to par­tic­i­pate, you'll need to be con­ver­sant with our cov­er­age. (Here's our ded­i­cat­ed sub­scrip­tion page. There's nev­er any cost to re­ceive End­points. We're look­ing for in­volve­ment, not cash.)
If you'd like to nom­i­nate some­one, drop me a line. Just re­mem­ber, though, that many are called, few are cho­sen. It's go­ing to take some bal­anc­ing to get the right group to­geth­er.
Look for the first sur­vey in Sep­tem­ber. And if you have any ques­tions, you can find me at: john@end­pointsnews.com.
– John Car­roll
---
Up­date: Here is the list of cur­rent End­points 100 ex­ec­u­tives.
| | |
| --- | --- |
| An­drea Pfeifer | AC Im­mune |
| Ron Co­hen | Acor­da |
| Rick Orr | Ad­ynxx |
| Mary Szela | Aege­ri­on Phar­ma­ceu­ti­cals |
| David Schenkein | Agios |
| Richard Pops | Alk­er­mes |
| Alex­ey Mar­golin | Al­lena Phar­ma­ceu­ti­cals |
| John Maraganore | Al­ny­lam |
| John Crow­ley | Am­i­cus |
| Mike Grey | Am­plyx |
| Hamza Suria | Anap­tys­Bio |
| Nor­bert Riedel | Aptinyx |
| Joe Payne | Arc­turus Ther­a­peu­tics |
| Tim Van Hauw­er­meiren | Ar­genx |
| Bruce Booth | At­las Ven­ture |
| Tito Ser­afi­ni | Atre­ca |
| Na­tal­ie Holles | Au­dentes Ther­a­peu­tics, Inc. |
| Jay Lichter | Aval­on Ven­tures |
| Carmine N. Sten­gone | Ave­las Bio­sciences, Inc. |
| Robert Con­nel­ly | Ax­cel­la (Pronu­tria) |
| Howard Liang | BeiGene |
| Jean-Jacques Bi­en­aimé | Bio­Marin Phar­ma­ceu­ti­cal |
| Jef­frey Al­bers | Blue­print Med­i­cines |
| An­drew J. Phillips | C4 Ther­a­peu­tics |
| Gregg San­do | Cell Med­ica |
| Prab­ha­vathi Fer­nan­des | Cem­pra |
| Art Krieg | Check­mate Phar­ma­ceu­ti­cals |
| Jeff Stein | Cidara |
| Lau­ra Shawver | Cleave Bio |
| Doug Williams | Co­di­ak |
| Kei­th Dionne | Con­stel­la­tion Phar­ma |
| Yu­val Co­hen | Cor­bus Phar­ma |
| ROBERT I. BLUM | Cy­to­ki­net­ics, Inc. |
| Sean Mc­Carthy | Cy­tomX Ther­a­peu­tics |
| Steve Holtz­man | Deci­bel Ther­a­peu­tics |
| Ryan Watts | De­nali |
| Kevin Ju­dice | DiCE Mol­e­cules |
| An­nal­isa Jenk­ins | Di­men­sion Ther­a­peu­tics |
| Geral­dine Hamil­ton | Em­u­late |
| Tim Mayleben | Es­pe­ri­on |
| David Giljo­hann | Ex­i­cure |
| Alexan­der Pas­teur | F-Prime Cap­i­tal Part­ners |
| John Hau­rum | F-star |
| Greg Ver­dine | Fog Phar­ma |
| Sander Slootweg | For­bion Cap­i­tal Part­ners |
| Steve Tre­gay | For­ma Ther­a­peu­tics |
| Michael Pelli­ni | Foun­da­tion Med­i­cine |
| Robert Gould | Ful­crum Ther­a­peu­tics |
| Mark Vel­le­ca | G1 Ther­a­peu­tics |
| Pier­lui­gi Parac­chi | GENEN­TA Sci­ence |
| Chip Clark | Geno­cea Bio­sciences |
| He­len Tor­ley | Halozyme |
| Mal­colm Weir | Hep­tares |
| Rich Hey­man | Hey­man Biotech |
| Rus­sell Hern­don | Hy­dra Bio­sciences |
| Eliot Forster | Im­muno­core |
| Hervé Hop­penot | In­cyte |
| Nes­san Berming­ham | In­tel­lia Ther­a­puet­ics |
| Pe­ter Hecht | Iron­wood |
| Kim Cobleigh Drap­kin | Jounce Ther­a­peu­tics |
| Cameron Dur­rant | Kalo­Bios |
| Arie Bellde­grun | Kite Phar­ma |
| Troy Wil­son | Ku­ra On­col­o­gy |
| Paul Sekhri | Lyc­era Corp. |
| Kees Been | Lyso­so­mal Ther­a­peu­tics |
| Denise Scots-Knight | Mereo Bio­phar­ma |
| An­na Pro­topa­pas | Mer­sana Ther­a­peu­tics |
| Ju­lia Owens | Mil­len­do |
| Chuck Baum | Mi­rati Ther­a­peu­tics |
| Stephane Ban­cel | Mod­er­na |
| Praveen Tipir­neni | Mor­phic Ther­a­peu­tic |
| Tas­sos Gi­anakakos | MyoKar­dia |
| George P. Vla­suk | Nav­i­tor Phar­ma­ceu­ti­cals, Inc. |
| David Mott | NEA |
| Jeff Jonker | NGM Bio |
| Don Nichol­son | Nim­bus Ther­a­peu­tics |
| Jon Con­gle­ton | Ni­valis Ther­a­peu­tics |
| Clif­ford J. Stocks | On­coRe­sponse |
| Je­re­my Levin | Ovid Ther­a­peu­tics |
| Bernard Coulie | Pli­ant Ther­a­peu­tics |
| Kevin Bit­ter­man | Po­laris Part­ners |
| Dale Schenk | Prothena |
| John Bea­dle | PsiOxus |
| Alan Auer­bach | Puma |
| Dou­glas Tre­co | Ra Phar­ma­ceu­ti­cals |
| Robert Ward | Ra­dius |
| Olav Helle­bø | ReNeu­ron Group plc |
| Robert Cof­fin | Replimune |
| Clay Sie­gall | Seat­tle Ge­net­ics |
| Glenn Ned­win | Sec­ond Genome |
| Wern­er Cautreels | Se­lec­ta |
| An­toine Pa­piernik | Sofinno­va |
| Ar­mon Sharei | SQZ Ther­a­peu­tics |
| Glyn Ed­wards | Sum­mit Ther­a­peu­tics plc |
| Detlev Bin­iszkiewicz | Sur­face On­col­o­gy |
| Kate Bing­ham | SV Life Sci­ences |
| Nan­cy Si­mon­ian | Sy­ros Phar­ma­ceu­ti­cals |
| Lon­nie Moul­der | Tesaro |
| Mary Lynne Hed­ley | Tesaro |
| Ed­uar­do Bra­vo | Tigenix, SAU |
| Max­ine Gowen | Treve­na |
| Niclas Stiern­holm | Tril­li­um Ther­a­peu­tics |
| Bernat Olle | Vedan­ta |
| Lau­rence Reid | Warp Dri­ve Bio |
| Steve Yang | WuXi AppTec |
| Rachel King | Gly­coMimet­ics |