Marathon's cheap, old steroid breezes through the FDA for Duchenne MD, and gets priced at $89K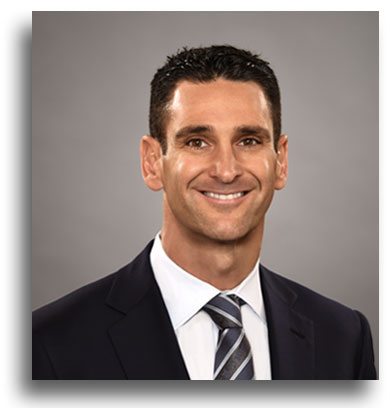 Jef­frey Aronin, Marathon
For a sim­ple sys­temic steroid that is cheap and eas­i­ly avail­able out­side the US, de­flaza­cort has re­ceived un­usu­al­ly care­ful sup­port from the FDA, breez­ing through a reg­u­la­to­ry process that has be­dev­iled sev­er­al de­vel­op­ers try­ing to ad­dress the root cause of the dis­ease.
De­flaza­cort won a pri­or­i­ty re­view from the agency as a new ther­a­py for Duchenne mus­cu­lar dy­s­tro­phy — cut­ting four months off the reg­u­la­to­ry process — along with an or­phan drug des­ig­na­tion and rare pe­di­atric dis­ease sta­tus. And to­day, the FDA hand­ed Marathon Phar­ma­ceu­ti­cals a green light to start mar­ket­ing the drug to all boys 5 and old­er whose lives are be­ing slow­ly de­stroyed by the dis­ease.
The cor­ti­cos­teroid will be sold as Em­flaza af­ter one study in­volv­ing 196 DMD pa­tients in­di­cat­ed that it could im­prove the strength of pa­tients with this dis­ease. In an­oth­er tri­al with 29 male pa­tients that last­ed 104 weeks, the FDA re­port­ed, "de­flaza­cort demon­strat­ed a nu­mer­i­cal ad­van­tage over place­bo on an as­sess­ment of av­er­age mus­cle strength."
The larg­er of those two stud­ies was com­plet­ed 21 years ago, ac­cord­ing to an ab­stract post­ed in Neu­rol­o­gy last year.
For that, the com­pa­ny plans to price the drug at $89,000 a year, ac­cord­ing to the Chica­go Tri­bune, more than $88,oo0 a year more than what Cana­di­ans would pay for the same drug. But like oth­er cas­es in­volv­ing price goug­ing, the com­pa­ny went on to de­fend the price, say­ing that in­sur­ers will cov­er most of the price.
In ad­di­tion to the ap­proval, Marathon wins a rare pe­di­atric dis­ease pri­or­i­ty re­view vouch­er. These vouch­ers have fetched hun­dreds of mil­lions of dol­lars from drug com­pa­nies look­ing for a quick and sure way to slash four months off of one of their own drug re­views.
De­flaza­cort has been avail­able in coun­tries around the world for decades.
Cur­rent­ly, you can buy de­flaza­cort from on­line phar­ma­cies in Cana­da for less than a buck a pill. Un­til fair­ly re­cent­ly it was sold by Shire in the UK, for ex­am­ple, as Cal­cort in 6 mg tablets and used to treat a va­ri­ety of chron­ic au­toim­mune con­di­tions like rheuma­toid arthri­tis. (A spokesper­son for Shire says that the drug changed hands.) But be­cause it's nev­er been ap­proved in Amer­i­ca, where oth­er steroids have been avail­able for those same con­di­tions, it gets the full reg­u­la­to­ry treat­ment in the US.
One Duchenne mom emailed me to say that she felt her fam­i­ly was be­ing held "hostage" by Marathon, af­ter be­ing able to buy the drug for a thou­sand dol­lars a year. And more crit­i­cism be­gan to sur­face on Fri­day, as the Wall Street Jour­nal re­port­ed that Chris­tine Mc­Sh­er­ry, who runs the non­prof­it Jett Foun­da­tion, said she is "dis­ap­point­ed that Marathon in­creased my cost for the drug by more than $87,000 a year." A num­ber of pa­tient ad­vo­cates said they were wor­ried es­pe­cial­ly for fam­i­lies with high de­ductible in­sur­ance plans.
De­flaza­cort now joins a list of con­tro­ver­sial meds that have been ac­quired and then sold at an as­tro­nom­i­cal markup. Mar­tin Shkre­li be­came the poster child of the pric­ing de­bate with his 5,000% price hike on Dara­prim, an­oth­er old gener­ic drug that tar­gets a rare con­di­tion, which came with­out any ad­di­tion­al re­search. And ex­ec­u­tives at Valeant and My­lan were hauled in front of law­mak­ers last year and grilled on their own pric­ing tac­tics for ag­ing prod­ucts.
None of it is against the law in the US, though, which is one rea­son why it's so con­tro­ver­sial. The FDA is re­quired by law to be ag­nos­tic on pric­ing is­sues.
"This is the first treat­ment ap­proved for a wide range of pa­tients with Duchenne mus­cu­lar dy­s­tro­phy," said Bil­ly Dunn, MD, di­rec­tor of the Di­vi­sion of Neu­rol­o­gy Prod­ucts in the FDA's Cen­ter for Drug Eval­u­a­tion and Re­search. "We hope that this treat­ment op­tion will ben­e­fit many pa­tients with DMD."
Up un­til Marathon, though, Duchenne MD has been a com­bat zone at the FDA.
Sarep­ta won a con­tro­ver­sial ap­proval for its DMD drug last year af­ter fight­ing for years to get an OK based on da­ta from a tiny, bad­ly flawed study. Their ap­proval came with a la­bel that tells pa­tients that the com­pa­ny has yet to gain clear ev­i­dence of ef­fi­ca­cy. PTC was shut out, much to their cha­grin. And Bio­Marin's dris­apersen was shown the door as well.
Marathon did not re­spond to my queries. The biotech is run by CEO Jef­frey Aronin, who start­ed Ova­tion and sold it to Lund­beck for $900 mil­lion in 2009.
I asked the FDA why the drug war­rant­ed VIP ap­proval. Their re­sponse:
De­flaza­cort has nev­er been ap­proved for any use in the Unit­ed States. Un­der U.S. law, it was re­viewed as a "new drug" and as­sessed for safe­ty and ef­fi­ca­cy for the spe­cif­ic con­di­tions of use in the la­bel­ing (pre­scrib­ing in­for­ma­tion). Ver­sions of de­flaza­cort are avail­able in some coun­tries for oth­er in­di­ca­tions, but not for DMD. The U.S. ap­proval is the first any­where for DMD. The FDA-ap­proved prod­uct la­bel­ing in­cludes safe­ty and clin­i­cal in­for­ma­tion spe­cif­ic to the drug's use in DMD. If a drug meets the statu­to­ry re­quire­ments for or­phan drug des­ig­na­tion, ex­pe­dit­ed pro­grams, and rare pe­di­atric dis­ease des­ig­na­tion, then a spon­sor is el­i­gi­ble to re­ceive those ben­e­fits.
"We are in a new era in the treat­ment of Duchenne mus­cu­lar dy­s­tro­phy. For the first time, pa­tients in the U.S. with Duchenne will have wide­spread ac­cess to an FDA ap­proved med­i­cine that is in­di­cat­ed for all ge­net­ic forms of the con­di­tion. We are pleased that this de­vel­op­ment will help pa­tients with this dis­ease stay stronger longer," said Tim­o­thy M. Cun­niff, Pharm.D., Ex­ec­u­tive Vice Pres­i­dent, Re­search & De­vel­op­ment, Marathon Phar­ma­ceu­ti­cals, in a state­ment.
$MRK CEO Fra­zier said of Shkre­li "He is not us." But Marathon IS part of PhRMA. Big cos. should se­cede from PhRMA. https://t.co/Dc­sM­sR­wrZc https://t.co/bg64PTJ6tU

— John LaMat­ti­na (@John_LaMat­ti­na) Feb­ru­ary 10, 2017