Analy­sis: Pfiz­er tal­lies an im­pres­sive ar­ray of late-stage cat­a­lysts for can­cer, gene ther­a­pies and more
Pfiz­er ex­ecs ran through their 2018 late-stage pipeline plan on Tues­day, high­light­ing the key cat­a­lysts that await dur­ing their Q4 call with an­a­lysts. And can­cer drugs fig­ured promi­nent­ly in the dis­cus­sion.
We won't have long to wait be­fore the news gets start­ed.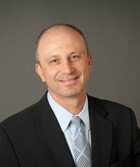 Mikael Dol­sten
First up, the Phase III PROS­PER da­ta for Xtan­di, which is po­si­tion­ing it­self against J&J's next-gen drug for Zyti­ga. Pfiz­er and its part­ners at Astel­las are anx­ious to get the FDA re­view un­der­way for non­metasta­t­ic prostate can­cer, which could add con­sid­er­ably to its fran­chise val­ue as gener­ics start to slice and dice the mar­ket for J&J's ri­val ther­a­py Zyti­ga. J&J has a next-gen drug in late-stage de­vel­op­ment for non­metasta­t­ic prostate can­cer which is cru­cial to its near-term abil­i­ty to com­pete with Pfiz­er.
Then there's ta­la­zoparib, the PARP in­hibitor that Pfiz­er ac­quired in the big $14 bil­lion Medi­va­tion buy­out, with pos­i­tive late-stage da­ta on BR­CA-pos­i­tive metasta­t­ic breast can­cer.
Their PD-L1 in­hibitor Baven­cio, al­lied with Mer­ck KGaA, stum­bled bad­ly on third-line gas­tric can­cer re­cent­ly. But re­searchers are fol­low­ing up on sec­ond-line non-small cell lung can­cer and first-line re­nal cell car­ci­no­ma in com­bi­na­tion with In­ly­ta. A triple com­bo us­ing Baven­cio, Pfiz­er's 4-1BB agent, and their OX40 mon­o­clon­al an­ti­body in sol­id tu­mors is be­ing stud­ied.
R&D chief Mikael Dol­sten sum­ma­rized the top on­col­o­gy tri­als this way:
We have now five piv­otal stud­ies over the next 18 to 24 months with var­i­ous Baven­cio com­bi­na­tions that we think will be re­al­ly in­ter­est­ing to watch. Ovar­i­an sec­ond-line and third-line with chemo, re­nal first-line…, gas­tric first-line on main­te­nance of Baven­cio af­ter chemo, blad­der first-line…Baven­cio com­bined with var­i­ous chemo com­bi­na­tions…."

And fi­nal­ly, I want to say that we are re­al­ly one of the few that have both an IO agent Baven­cio and a PARP in­hibitor ta­la­zoparib and we do think that will be a very pow­er­ful com­bi­na­tion and we're run­ning broad bas­ket stud­ies over many sol­id tu­mors and ex­pect op­por­tu­ni­ties to take from those dataset in­to piv­otal stud­ies in the near term.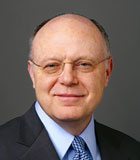 Ian Read
Pfiz­er CEO Ian Read had this to add:
I would like to point out that while we are be­hind in lung now our ex­pec­ta­tions are we have two im­por­tant read­outs; one this year and one lat­er on which is in – we have very cre­ative de­sign and let's see what re­sults are in lung and how pos­i­tive it can be. We haven't any­way giv­en up and our at­tempt to par­tic­i­pate in that large mar­ket.
Then Read ticked off three more top prospects in on­col­o­gy: Lor­la­tinib for ALK-pos­i­tive cas­es, the two-time los­er da­comi­tinib — a TKI — that came through in EGFR mu­tat­ed non-small cell lung can­cer and glas­deg­ib, an oral SMO in­hibitor ini­tial­ly cod­ed PF-04449913, for acute myeloid leukemia, based on Phase II re­sults.
There's a ma­jor Phase III pro­gram un­der­way for their JAK1 in atopic der­mati­tis, a Phase III C diff vac­cine and a big ef­fort un­der­way in gene ther­a­pies for he­mo­phil­ia A and B — which in­spired the phar­ma gi­ant to spend $100 mil­lion on build­ing a gene ther­a­py man­u­fac­tur­ing cen­ter­ing Sand­ford, NC.
Dol­sten took on the piv­otal pro­gram for the NGF pain drug tanezum­ab, part­nered with Lil­ly. He said:
We are very ex­cit­ed about the tri­al of six dif­fer­ent stud­ies, 7000 pa­tients that are start­ing to read out ear­ly fall this year and then each of the tri­als fur­ther on in­to 2019. We have a unique po­si­tion in the space as we gath­ered tremen­dous ex­pe­ri­ence and in­sight in how to man­age our NGF an­ti­body and deal with rare events….
An­a­lysts have been rigid­ly fo­cused on M&A at Pfiz­er, which put the BD team on pause as they wait­ed for tax re­form to come through. Now that that smoke has be­gun to clear, cut­ting Pfiz­er's prospec­tive tax rate by 6 points, to 17%, we're like­ly to see the phar­ma gi­ant get back in­to the M&A game as well. Now that Pfiz­er has lopped off neu­ro­sciences, it should have plen­ty of abil­i­ty to add fresh pro­grams to the pipeline. And Read's track record sug­gests he'd like to stay fo­cused on late-stage de­vel­op­ment.