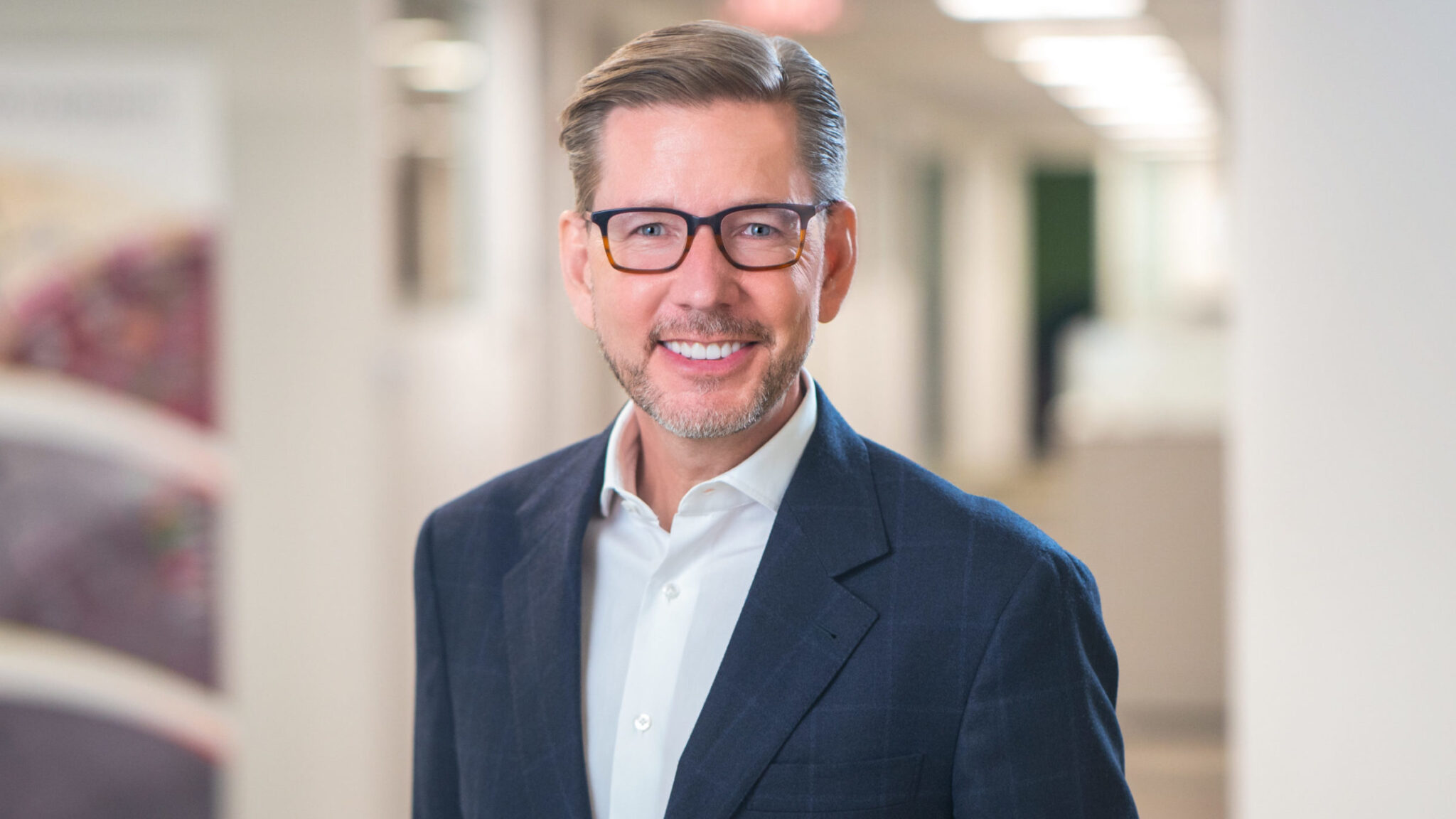 Richard Paulson, Karyopharm CEO
An­a­lysts ques­tion Karyophar­m's PhI­II en­dome­tri­al can­cer da­ta as biotech will charge ahead to FDA
Karyopharm Ther­a­peu­tics tout­ed on Tues­day Phase III da­ta for a can­cer pro­gram it de­scribed as pos­i­tive, but which Wall Street viewed in a more neg­a­tive light.
The biotech re­port­ed topline re­sults for Xpovio's piv­otal study in en­dome­tri­al can­cer, say­ing the drug re­duced the risk of dis­ease pro­gres­sion or death by 30% com­pared to place­bo. Karyopharm not­ed the pri­ma­ry end­point of me­di­an pro­gres­sion-free sur­vival came in at 5.7 months for the ac­tive arm and 3.8 months in place­bo.
But while the da­ta were tech­ni­cal­ly sta­tis­ti­cal­ly sig­nif­i­cant, the p-val­ue came in just un­der the 0.05 thresh­old typ­i­cal­ly used to de­ter­mine such mat­ters at p=0.0486. Karyopharm al­so re­leased no ad­di­tion­al da­ta on over­all sur­vival, ap­pear­ing to con­fuse an­a­lysts on the com­pa­ny's fourth-quar­ter earn­ings call Tues­day morn­ing.
As a re­sult, Karyopharm shares were down about 21% in ear­ly Tues­day trad­ing.
Com­pa­ny ex­ecs faced sev­er­al ques­tions dur­ing the call ask­ing to clar­i­fy some of the da­ta points. An­a­lysts sought more an­swers on the spe­cif­ic num­ber of sur­vival events and dis­con­tin­u­a­tion rates in each arm of the study, whether the re­port­ed da­ta in­volved the "in­tent-to-treat" pop­u­la­tion and if the FDA agrees with PFS as an ap­prov­able end­point.
They al­so seemed be­fud­dled by Karyopharm's de­ci­sion to re­port da­ta from a pre-spec­i­fied sub­group de­spite the lin­ger­ing con­cerns over the press re­lease da­ta. On the call, Karyopharm not­ed that while most of the an­swers would be pro­vid­ed at an up­com­ing med­ical con­fer­ence, all of Tues­day's da­ta came from the ITT group and that reg­u­la­tors view PFS as the pri­ma­ry.
The sub­group in ques­tion dealt with 103 pa­tients who have "wild-type p53." Karyopharm re­port­ed that in these pa­tients who re­ceived Xpovio, the re­duc­tion in the risk of dis­ease pro­gres­sion or death was 62% com­pared to place­bo, good for a p-val­ue of p=0.0006. Me­di­an PFS in this group was 13.7 months against 3.7 months in the con­trol group.
De­spite the an­a­lysts' ques­tions, Karyopharm plans for an sN­DA sub­mis­sion in the first half of this year, and pro­vid­ed the same time­line for the med­ical con­fer­ence re­veal. The biotech is go­ing for the front-line main­te­nance set­ting in en­dome­tri­al can­cer.
Tues­day is not the first time Xpovio has faced con­tro­ver­sy. When Karyopharm was ini­tial­ly seek­ing ap­proval for re­lapsed or re­frac­to­ry mul­ti­ple myelo­ma a few years ago, the FDA ap­peared skep­ti­cal of both its safe­ty and ef­fi­ca­cy, and an ad­comm rec­om­mend­ed reg­u­la­tors re­ject it in Feb­ru­ary 2019. But that Ju­ly, the drug won ac­cel­er­at­ed ap­proval in the in­di­ca­tion.
Phase III re­sults re­port­ed in March 2020 con­firmed Xpovio's clin­i­cal ben­e­fit in such pa­tients, and the drug has since been OK'ed in late-line dif­fuse large B-cell lym­phoma and an ear­li­er-line mul­ti­ple myelo­ma set­ting. Karyopharm is con­tin­u­ing to re­search the drug in these can­cers and myelofi­bro­sis, both as a monother­a­py and in com­bi­na­tion with oth­er agents.