An­a­lysts' top 10 biotech takeover tar­gets are con­cen­trat­ed in two key ar­eas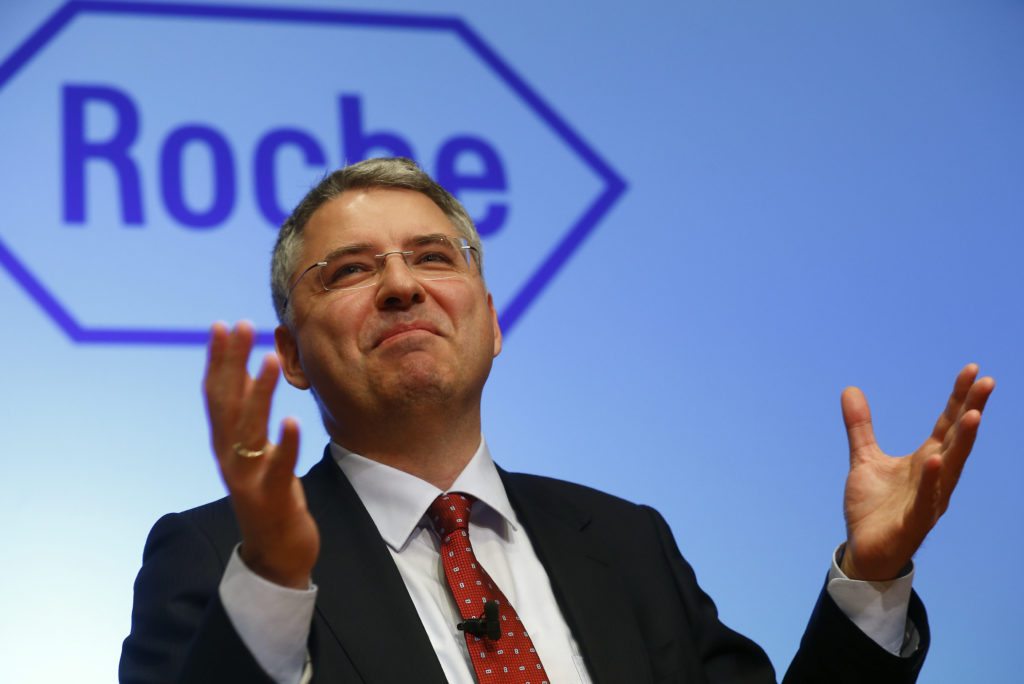 CEO Schwan of Swiss drug­mak­er Roche ad­dress­es the an­nu­al news con­fer­ence in Basel Get­ty
---
While Cred­it Su­isse was siz­ing up the amount of over­seas mon­ey that will soon be avail­able to the top buy­ers in bio­phar­ma, their an­a­lysts put to­geth­er a list of top takeover tar­gets, ranked by mar­ket cap. I'm pulling out the top 10 here to go along­side the main sto­ry — for End­points News In­sid­ers — on who has $171 bil­lion to play with, along with sug­ges­tions on how they can spend that mon­ey.
A few key words leap out at us in this as­sess­ment. One is on­col­o­gy, which is grab­bing the li­on's share of the mon­ey in the deal­mak­ing world. Two more: Rare dis­eases. Reg­u­la­tors are quick to hur­ry these new drugs along, with de­vel­op­ers us­ing small stud­ies to of­fer proof of ef­fi­ca­cy and safe­ty. And the price tags can be ex­treme. That's a win­ning com­bi­na­tion for many of the buy­ers out there.
What's not par­tic­u­lar­ly win­ning are the mar­ket caps you see be­low. These com­pa­nies may be at­trac­tive, but on­ly at the right price. I go through an ex­er­cise some­times where I imag­ine what Roche CEO Sev­erin Schwan would say in pri­vate about some of these num­bers.
Now add a takeover pre­mi­um.
I'm us­ing the Cred­it Su­isse num­bers for the re­port, but they've shift­ed a lit­tle.
---
1 Ver­tex $VRTX
Mar­ket cap: $37 bil­lion
Fo­cus: Cys­tic fi­bro­sis and rare dis­eases
The scoop: Ver­tex ex­ecs have been hav­ing a hey­day with new, promis­ing da­ta for their CF com­bos. The com­pa­ny pulled off a re­mark­able feat in switch­ing from hep C — now dom­i­nat­ed by Gilead — to CF. In­vestors have bid up their shares, in­trigued by the up­side of a buy­out deal for a com­pa­ny that ap­pears to some to be a tempt­ing tar­get, even at this gar­gan­tu­an val­u­a­tion. The math, though, will not be easy.
---
2 Alex­ion $ALXN
Mar­ket cap: $24 bil­lion
Fo­cus: Hema­tol­ogy/rare dis­eases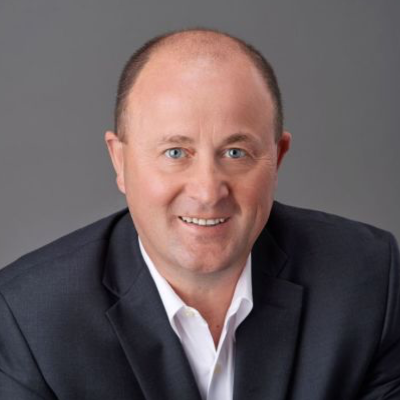 Lud­wig Hantson
The scoop: The big as­set here is Soliris, of course, which has a num­ber of ri­vals in the clin­ic. But Alex­ion has been turn­ing heads with '1210, its next-gen suc­ces­sor for PNH. And even though the rest of the pipeline has lit­tle to of­fer, with Lud­wig Hantson look­ing for new as­sets as he moves the com­pa­ny to Boston, any buy­er would have lit­tle trou­ble in swal­low­ing the op­er­a­tions. Big ques­tion re­mains the same as Ver­tex. How do you make these num­bers work?
---
3 In­cyte $IN­CY
Mar­ket cap: $21 bil­lion
Fo­cus: On­col­o­gy and hema­tol­ogy
The scoop: This one seems more in the realm of the pos­si­ble. The biotech has a mar­ket­ed prod­uct and a lead as­set in IDO1 that's grabbed a lot of at­ten­tion. Pricey? And how. But this is one way to make a quick splash.
---
4 Bio­Marin $BM­RN
Mar­ket cap: $15 bil­lion
Fo­cus: Rare dis­eases
The scoop: Bio­Marin has been on the top 10 list of buy­out tar­gets for so long, it seems to have brand­ed it­self as an at­trac­tive ac­qui­si­tion. But through the years, it's been all smoke and no fire. The com­pa­ny is a leader in rare dis­eases, which quite a few big buy­ers would ben­e­fit from.
---
5 Alk­er­mes $ALKS
Mar­ket cap: $7.9 bil­lion
Fo­cus: Schiz­o­phre­nia, de­pres­sion
The scoop: Alk­er­mes has had its ups and downs in the last cou­ple of years. which is one rea­son why the stock has nev­er ful­ly re­turned to peak form af­ter the drub­bing it took in ear­ly 2016 on the first round of bad news for '5461 in de­pres­sion. The biotech has since made a re­mark­able turn­around there, set­ting up high ex­pec­ta­tions that keep Alk­er­mes in the top 10. The com­pa­ny has some mar­ket­ed prod­ucts and a late-stage pipeline for po­ten­tial buy­ers to in­spect. But the stock has been much low­er with­out trig­ger­ing a bid. What's the big mo­ti­va­tion to move now?
---
6 Tesaro $TSRO
Mar­ket cap: $4.5 bil­lion
Fo­cus: Can­cer
The scoop: Tesaro has been on the top buy­out list ever since Ze­ju­la was ap­proved. But no one has come up with the cash so far, and every­one has had a chance to run the num­bers. A leader in the PARP field, the biotech would seem to have the per­fect pro­file for an ac­qui­si­tion by any­one in the mar­ket look­ing to pay a pre­mi­um for a can­cer drug. But the top team has yet to make a deal work, de­spite all the buzz.
---
7 Gala­pa­gos $GLPG
Mar­ket cap: $3.9 bil­lion
Fo­cus: In­flam­ma­tion and im­munol­o­gy
The scoop: Gala­pa­gos finds it­self in a late-stage race with fil­go­tinib on rheuma­toid arthri­tis and Crohn's, which earned a $725 mil­lion up­front for a part­ner­ship with Gilead. That's helped keep this biotech in the big leagues among buy­out tar­gets, though it's a wild­ly com­pet­i­tive field with lots of out­stand­ing play­ers. In­vestors seem to ei­ther love this com­pa­ny or hate it. We'll find out soon enough who was right. But no one is ig­nor­ing Gala­pa­gos.
---
8 Puma $PBYI
Mar­ket cap: $3.8 bil­lion
Fo­cus: Can­cer
The scoop: Talk about love and hate. The shorts loved to hate on Puma, cit­ing some is­sues ner­a­tinib had with di­ar­rhea. The FDA wasn't too con­cerned, though, and the ex­perts on the agency pan­el bare­ly men­tioned an is­sue that they felt could be suc­cess­ful­ly man­aged while treat­ing pa­tients. Puma now has a prod­uct on the mar­ket, and like Tesaro looks like the kind of bolt-on that revs up a lot of the big buy­ers in the on­col­o­gy field.
---
9 Sarep­ta $SRPT
Mar­ket cap: $3.7 bil­lion
Fo­cus: Duchenne mus­cu­lar dy­s­tro­phy, rare dis­eases
The scoop: What­ev­er you think about Sarep­ta, and every­one thinks some­thing, they have a DMD drug on the mar­ket and it isn't go­ing any­where. Sure, there was plen­ty of con­tro­ver­sy about the FDA ap­proval on sus­pi­cious da­ta from on­ly 12 pa­tients, but the agency shows no sign of back­ing away now. The biotech, mean­while, has been mak­ing progress with the pipeline, de­ter­mined not to lose its edge as a long list of ri­vals take a shot at DMD. Now that the con­tro­ver­sy has died down, will a big buy­er step in, or do they want to avoid the headache?
---
10 Por­to­la $PT­LA
Mar­ket cap: $3.2 bil­lion
Fo­cus: Car­dio­vas­cu­lar
The scoop: Last year the com­pa­ny re­port­ed that its an­ti­co­ag­u­lant has just bare­ly failed a key end­point in ex­am­in­ing the drug's ef­fi­ca­cy (p=0.054) among a key co­hort of pa­tients with el­e­vat­ed D-dimer lev­els. The com­pa­ny went on, though, to do an ex­plorato­ry analy­sis of the re­sults, claim­ing a win in re­duc­ing the risk of ve­nous throm­boem­bolism — or sim­ply, blood clots — for their drug com­pared to enoxa­parin. Reg­u­la­tors agreed, ap­prov­ing the ther­a­py last sum­mer for acute­ly ill pa­tients. Now an­oth­er drug could be poised for an OK, leav­ing Por­to­la in the top 10. Car­dio is one of the tough­est fields in R&D, and some big play­ers may find it eas­i­er to mar­ket these drugs more ef­fi­cient­ly.