An­a­lysts track a pay­er re­volt against Sarep­ta's con­tro­ver­sial Duchenne drug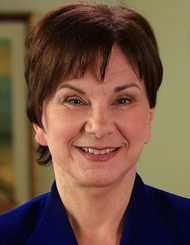 Janet Wood­cock
When the FDA's Janet Wood­cock pushed through a con­tro­ver­sial ap­proval for Sarep­ta's Ex­ondys 51 for Duchenne mus­cu­lar dy­s­tro­phy in Sep­tem­ber, she cre­at­ed a test case for pay­ers who were es­sen­tial­ly be­ing asked to re­im­burse for an ex­per­i­men­tal drug.
But in­stead of rolling with the sit­u­a­tion and pay­ing a price that starts at $300,000 or so a year, many of the pay­ers are kick­ing back hard, ac­cord­ing to a sur­vey of pay­ers con­duct­ed by Jef­feries.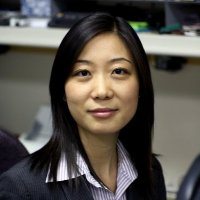 Gena Wang, Jef­fries
"We con­duct­ed in depth due dili­gence on Ex­ondys 51 launch with 4 pri­vate pay­ers, 3 Med­ic­aid ex­perts, and 2 DMD KOLs with ex­pe­ri­ence in ad­min­is­ter­ing Ex­ondys 51," not­ed Jef­feries Gena Wang, who had been in the large con­tin­gent of an­a­lysts who had pre­dict­ed a re­jec­tion for Sarep­ta. In ad­di­tion we com­piled a com­pre­hen­sive list of pub­lished med­ical poli­cies from 21 pri­vate pay­ers (5 na­tion­al & 15 re­gion­al MCOs; 1 PBM). Based on avail­able da­ta, 3/5 na­tion­al and 8/15 re­gion­al man­aged care or­ga­ni­za­tions (MCOs) have de­nied/re­strict­ed cov­er­age for Ex­ondys 51, in line with our ex­pec­ta­tion of push­back from pri­vate pay­ers."
That push­back has cost Sarep­ta $SRPT plen­ty. The biotech has seen its share price fade back by about half since the ap­proval more than two months ago as ques­tions have con­tin­ued to cir­cu­late about pay­ers' po­si­tion on the drug.
An­them got the back­lash rolling with its po­si­tion that it will not cov­er an ex­per­i­men­tal drug, even though it's been giv­en an ac­cel­er­at­ed ap­proval. And Hu­mana fol­lowed up with re­stric­tive rules that re­quires pa­tients be­ing able to walk so long as they are re­im­burs­ing for the drug. It's clear from the Jef­feries sur­vey that a slight ma­jor­i­ty of pay­ers don't want to han­dle this like any oth­er ap­proved ther­a­py for a rare and dead­ly dis­ease.
The Ex­ondys 51 ap­proval trig­gered an in­ter­nal civ­il war at the FDA, pit­ting top reg­u­la­tors against Wood­cock, who ex­pressed sup­port for the drug and the com­pa­ny, even though it had on­ly been stud­ied in a tiny tri­al and the da­ta had been harsh­ly re­viewed by in­ter­nal reg­u­la­tors. That view helped set the stage for its re­jec­tion by a pan­el of out­side ex­perts, which al­so didn't help the drug's chances once it was hand­ed over to pay­ers to de­cide.
The kick­back from pay­ers is go­ing to make it much hard­er for some of these fam­i­lies to get this drug, just when they felt that the biggest hur­dle had al­ready been cleared.