An ear­ly ar­rival among '17 biotech IPOs, Anap­tys­Bio keeps to its range in suc­cess­ful $75M play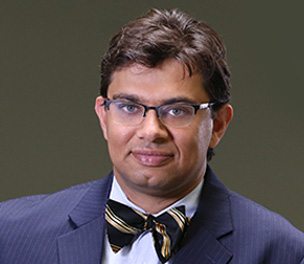 Hamza Suria, Anap­tys­Bio
Anap­tys­Bio has upped its shares but still man­aged to hit the mid-point of its IPO range, rais­ing $75 mil­lion.
The suc­cess­ful out­ing marks an en­cour­ag­ing start to the year for biotech IPOs, which have been in rough ter­rain af­ter a year of ups and downs on Wall Street. Right now, a mid-range IPO looks pret­ty good. And it per­haps bodes well for the ini­tial line­up of biotech com­pa­nies look­ing to start the year with an IPO raise.
San Diego-based Anap­tys­Bio priced 5 mil­lion shares — up by a mil­lion — at $15 a share. The un­der­writ­ers have a 30-day op­tion to pur­chase up to an ad­di­tion­al 750,000 shares of com­mon stock, which will trade un­der the ANAB sym­bol.
In an­oth­er sign of en­cour­age­ment, Ob­sE­va, the Gene­va-based de­vel­op­er of new ther­a­pies for re­pro­duc­tive health, raised $97 mil­lion by pric­ing shares at $15 apiece — al­so with­in the range. The biotech will trade as OB­SV.
It's been a long time com­ing for Anap­tys­Bio.
The biotech set out to raise $86 mil­lion in an IPO ini­tial­ly filed in the fall of 2015, as the mar­ket be­gan to sour for new of­fer­ings and gen­er­al­ists be­gan to flee for safer fields. Helmed by Hamza Suria, the com­pa­ny built its rep­u­ta­tion around next-gen an­ti­bod­ies that can bind to mul­ti­ple tar­gets. Anap­tys­Bio de­vel­oped com­bined an­ti­bod­ies as­sem­bled on an IgG scaf­fold in which the tips of the Y-shaped pro­tein could be de­signed to bind to mul­ti­ple tar­gets.
That rep at­tract­ed the likes of Mer­ck $MRK, No­var­tis $NVS and Roche $RHH­BY as well as Cel­gene $CELG and Tesaro $TSRO on col­lab­o­ra­tions that helped fund the com­pa­ny's work.
Last year on­ly 28 biotechs man­aged to com­plete their IPOs. That wasn't aw­ful, but it was a far cry from the go-go days of 2013-2015. In 2014, there were 66 IPOs. The gen­er­al con­sen­sus is we'll see a few more biotech IPOs this year, but not a lot more.