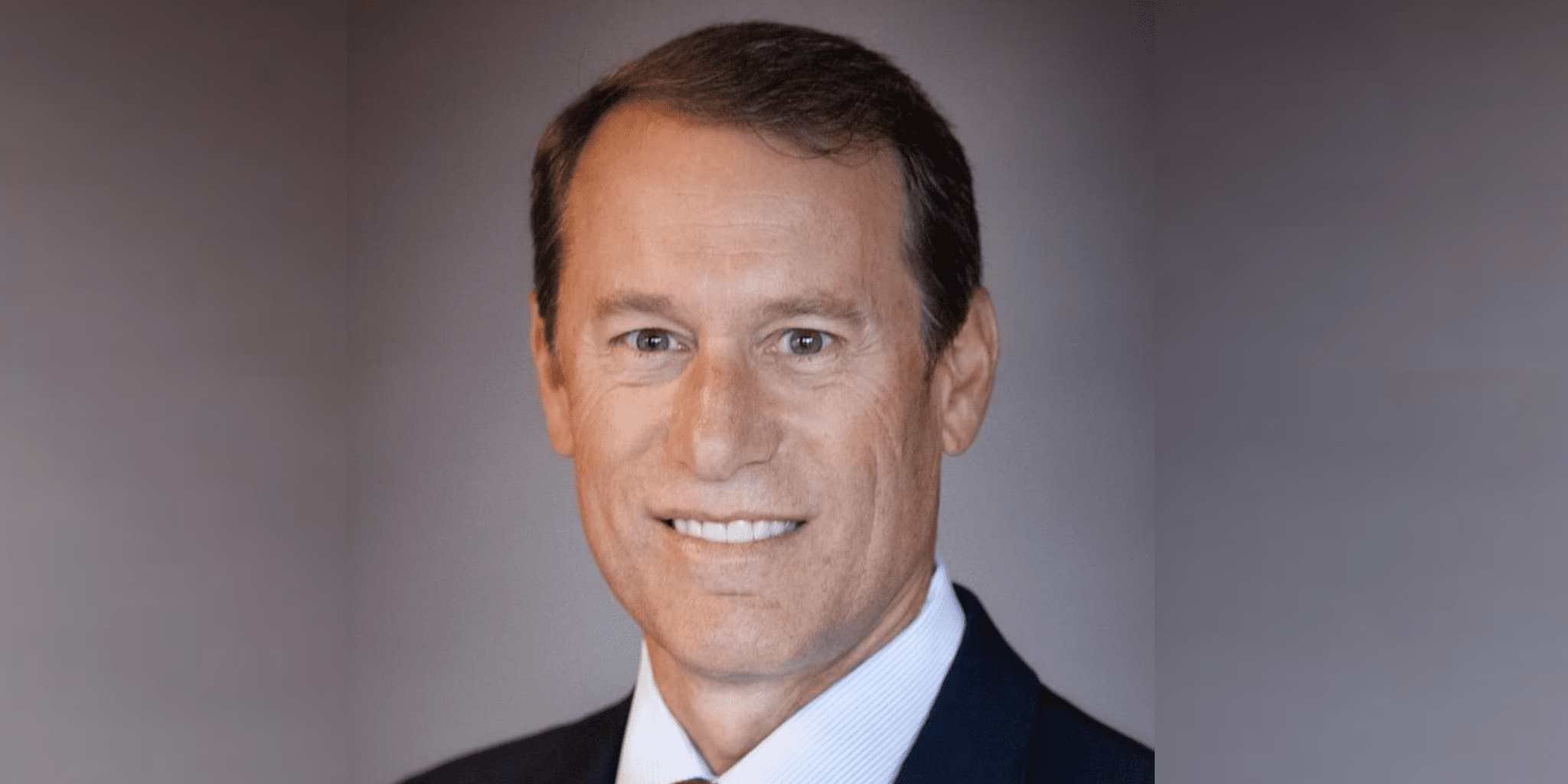 Anato­my of a long-de­layed biotech buy­out: With its stock price beat­en down, aban­doned by po­ten­tial bid­ders, Tesaro wound up in GSK's ea­ger arms
When the board at Tesaro $TSRO first cheered on a move to sell the com­pa­ny on Feb­ru­ary 23rd, 2017, spurred by a nod from an in­ter­est­ed phar­ma play­er as their PARP drug Ze­ju­la closed in a near-cer­tain FDA ap­proval, the siz­zling-hot stock was sell­ing at more than $186 a share.
None of the com­pa­nies they con­tact­ed to try and spark an auc­tion, though, were in­ter­est­ed enough to make an of­fer. And by the time Tesaro's board and CEO Lon­nie Moul­der got around to com­plet­ing a buy­out deal 21 months lat­er, they did it with a phar­ma gi­ant that wasn't even on their orig­i­nal hit list — and came away with well un­der half of the share price they start­ed out with.
The blow-by-blow, spelled out in an SEC fil­ing on Fri­day, in­cludes plen­ty of lessons for any­one in­ter­est­ed in one day do­ing one of these deals — on ei­ther side of the ta­ble.
By the end of June 2017, se­ri­ous talks with 4 po­ten­tial bid­ders had stale­mat­ed, with the stock down to about $140. But things were about to get much worse for Tesaro.
A year af­ter they had ini­ti­at­ed the at­tempt­ed auc­tion, the board and Moul­der were forced to start to think in broad­er terms. Look­ing at their cash needs af­ter fail­ing to sell the busi­ness, they start­ed to put more op­tions on the ta­ble.
Per­haps a Big Phar­ma col­lab­o­ra­tion on Ze­ju­la would work? They want­ed to ex­plore a roy­al­ty deal. They could go the debt route, or come up with an ex­pense-shar­ing pact on the I/O side of the pipeline. There was even a pro­pos­al to set up a new com­pa­ny to gain Chi­nese rights to Ze­ju­la, which could then fund $100 mil­lion of I/O R&D costs.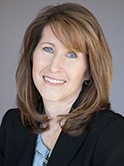 Mary Lynne Hed­ley
None of that would hap­pen, but the dis­cus­sions did trig­ger an over­ture from Pres­i­dent Mary Lynne Hed­ley to an un­named phar­ma com­pa­ny about a po­ten­tial al­liance on Ze­ju­la. Talks be­gan. On April 3 of this year, a non-dis­clo­sure agree­ment was signed for the talks to con­tin­ue.
Par­ty A, though, wasn't will­ing to talk the kind of mon­ey that Tesaro want­ed and walked 8 days lat­er. The stock was down to $52 and change. Tesaro ex­ecs pur­sued a roy­al­ty deal with a pri­vate eq­ui­ty group.
On May 1, Par­ty A and Tesaro ex­ecs were talk­ing again, though the fil­ing doesn't say who ini­ti­at­ed that call. Who­ev­er did make the first over­ture, though, Tesaro was in an even weak­er po­si­tion.
Three weeks lat­er, on May 22, Street In­sid­er ran a sto­ry spec­u­lat­ing that the com­pa­ny was in buy­out talks with "a large phar­ma­ceu­ti­cal com­pa­ny" — the same day the pri­vate eq­ui­ty group sug­gest­ed they might be will­ing to buy Tesaro.
Noth­ing came of it, and Hed­ley went to an­oth­er phar­ma com­pa­ny to see about an al­liance on Ze­ju­la. This was Com­pa­ny X.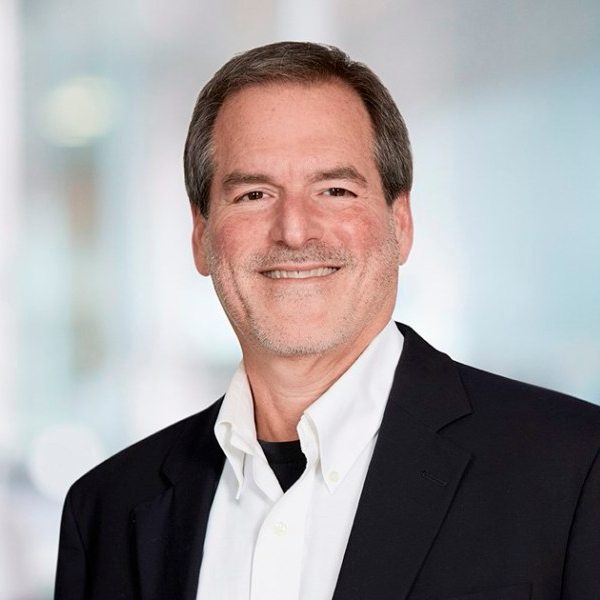 Hal Bar­ron
Fi­nal­ly, on June 10, Hed­ley took her deal-mak­ing op­er­a­tion one step fur­ther and reached out to Hal Bar­ron, the new R&D chief at Glax­o­SmithK­line. By that time it was ob­vi­ous that GSK was get­ting ready to dive back in­to on­col­o­gy in a big way.
The stock at Tesaro had fall­en to about $44. The re­al­i­ties of com­mer­cial­iz­ing Ze­ju­la were clear­ly not as ex­cit­ing for in­vestors as de­vel­op­ing the drug and reach­ing ap­proval. And it wasn't near­ly as in­ter­est­ing to the board or top ex­ecs as find­ing a part­ner who could take the whole pipeline on to the next step.
Kevin Sin, Bar­ron's right hand man on the deal­mak­ing front, got in­volved in the deal talks. The talks con­tin­ued in­to the fall, with every­thing still on the ta­ble.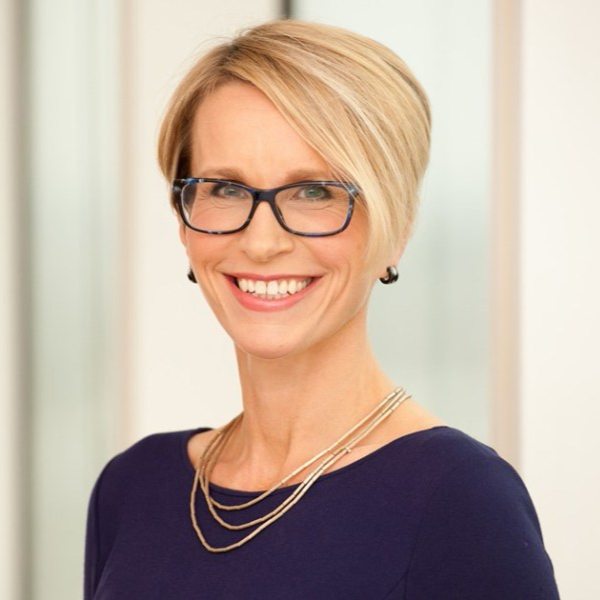 Em­ma Walm­s­ley
Af­ter a meet­ing be­tween GSK CEO Em­ma Walm­s­ley and Moul­der, the phar­ma gi­ant made a bid of $66 a share on Oc­to­ber 24. This was the first hard-dol­lar buy­out of­fer in the ta­ble. Two days lat­er, Tesaro's shares would end the day at $31.50.
Tesaro re­ject­ed the of­fer, which is stan­dard op­er­at­ing pro­ce­dure.
On Oc­to­ber 29, things heat­ed up, a lit­tle. Tesaro had start­ed a new at­tempt at get­ting an auc­tion go­ing, and Par­ty A agreed to a col­lab­o­ra­tion deal that was worth — up­front and mile­stones com­bined — $2.34 bil­lion. That was a boost from their orig­i­nal pact, all-in, for $1.79 bil­lion.
Three of the 7 com­pa­nies they asked for a bid said they weren't in­ter­est­ed and GSK would be the on­ly ac­tu­al bid­der at the ta­ble.
It took a few more weeks for GSK to set­tle on a $75 price for Tesaro, a fig­ure that would cause the phar­ma gi­ant's shares to be pared back 8% on the same day.
Tesaro end­ed up sell­ing to a com­pa­ny they ini­tial­ly pitched on a part­ner­ship, fail­ing to get any trac­tion on a buy­out by re­peat­ed­ly ask­ing for bids as its share price swooned to a frac­tion of its pre-ap­proval peak. So if you have to ask for an of­fer, don't be too sur­prised if you're left wait­ing — for too long.
Share­hold­ers at Clo­vis $CLVS got the mes­sage about the road ahead on PARP. To­day, as the deal ne­go­ti­a­tions were re­vealed at Tesaro, Clo­vis with its ri­val drug saw its stock drop close to 6%. Those shares are now trad­ing at less than half of their price post­ed when Rubra­ca was first ap­proved in late 2016.
---
Fea­tured im­age: Lon­nie Moul­der Tesaro