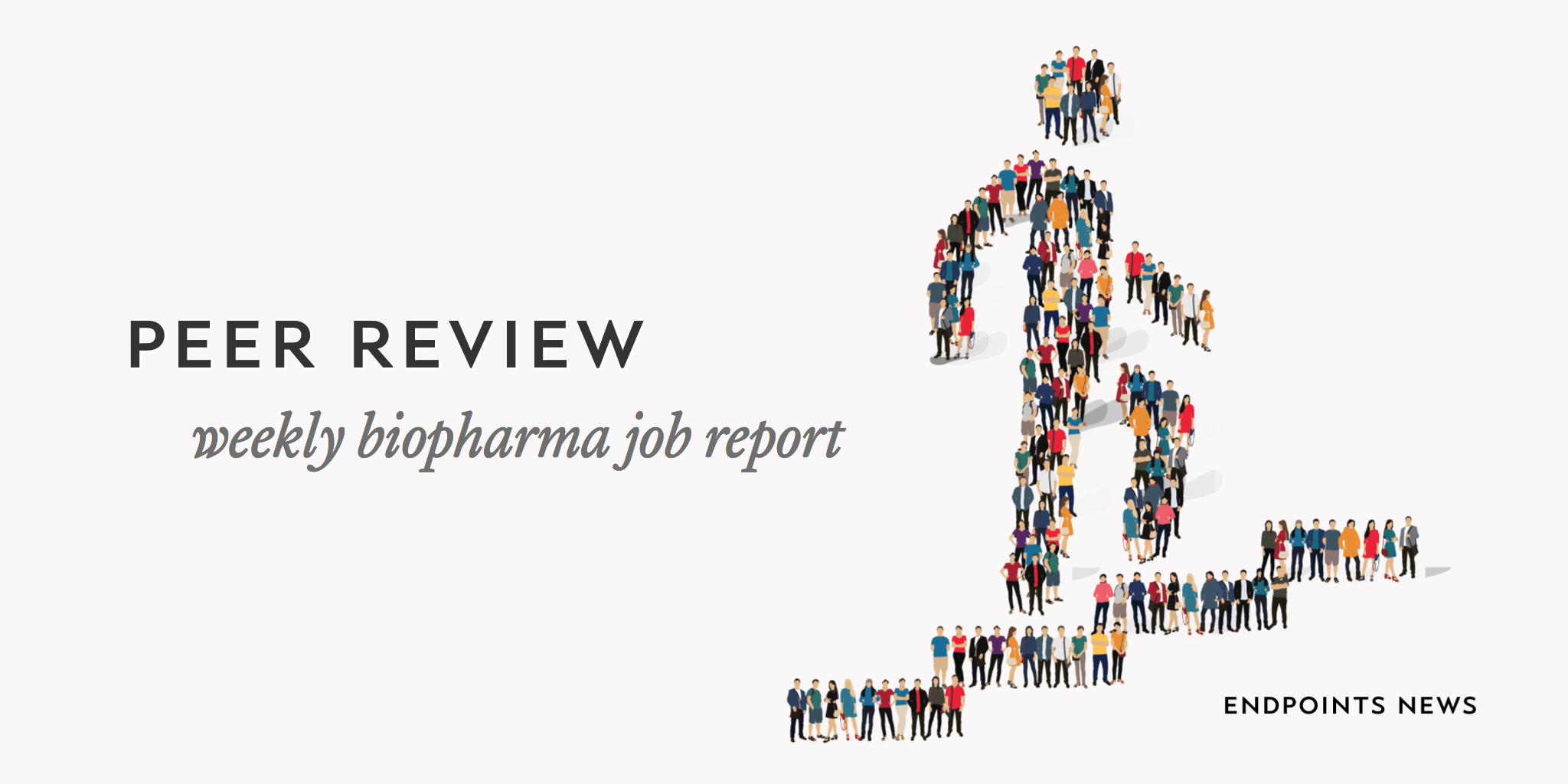 An­drew Rit­ter gath­ers the reins as his com­pa­ny preps PhI­II; Sol­id Bio co-founder Gi­lad Hay­eem re­tires

An­drew Rit­ter
→ The se­ries of ex­ec­u­tive hir­ing at Rit­ter Phar­ma­ceu­ti­cals $RT­TR has cul­mi­nat­ed in co-founder An­drew Rit­ter's ap­point­ment as CEO. Michael Step is step­ping down af­ter four years at the helm, but will con­tin­ue of­fer­ing guid­ance as a con­sul­tant and board di­rec­tor. This the com­pa­ny says, is all in prepa­ra­tion for the launch of a con­fir­ma­to­ry Phase III study that they hope would put their lac­tose in­tol­er­ance drug at the FDA's door. In a Phase IIb/III study re­port­ed last year, the com­pa­ny was able to claim a win af­ter chang­ing the pri­ma­ry end­point and re­cal­cu­lat­ing the da­ta. With the tiny biotech's fate rest­ing on the drug's suc­cess (or not), Rit­ter, who now holds both the pres­i­dent and chief ex­ec­u­tive ti­tles and leads new col­leagues in­clud­ing CFO John Beck and R&D head Di­ane Plotkin, has big tasks ahead of him.
→ As CEO Vipin Garg gets ready to leave Neos Ther­a­peu­tics $NEOS, the Dal­las-based biotech has found his suc­ces­sor in Jer­ry McLaugh­lin, a sea­soned com­mer­cial ex­ec who's re­cent­ly had his first taste of the chief ex­ec­u­tive role at AgeneBio. From Garg, McLaugh­lin in­her­its a pub­lic, com­mer­cial op­er­a­tion — with three AD­HD prod­ucts on the mar­ket — which he is ex­pect­ed to grow. The En­do Phar­ma vet will al­so be re­spon­si­ble for shep­herd­ing Neos' pre­clin­i­cal as­sets for gas­troin­testi­nal and cen­tral ner­vous sys­tem dis­eases to clin­i­cal de­vel­op­ment. If the past is any in­di­ca­tion, McLaugh­lin might al­so have to field buy­out of­fers, in­clud­ing some from stub­born bid­der PDL Bio­Phar­ma. Garg will as­sist with the tran­si­tion through the end of Ju­ly.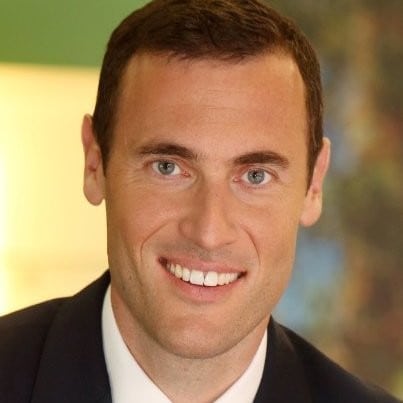 An­dre Turenne
→ Hav­ing eval­u­at­ed Voy­ager Ther­a­peu­tics $VY­GR from the oth­er side of the ta­ble, An­dre Turenne is tak­ing up the in­vi­ta­tion to be its next pres­i­dent and CEO. Co-founder Steve Paul is leav­ing him with a Phase II-ready gene ther­a­py pro­gram for Parkin­son's dis­ease — which showed promise in ear­ly da­ta from a small tri­al — and a slate of pre­clin­i­cal gene ther­a­py can­di­dates for oth­er neu­ro­log­i­cal in­di­ca­tions. A few of those pro­grams are part­nered with Ab­b­Vie and Sanofi Gen­zyme, some­thing that Turenne will have no trou­ble pick­ing up giv­en the ex­ten­sive busi­ness de­vel­op­ment back­ground he's de­vel­oped over 12 years at Sanofi.
→ Just days af­ter an­nounc­ing his of­fi­cial de­par­ture from Take­da-ac­quired TiGenix, Ed­uar­do Bra­vo has land­ed his next CEO job at Nordic Nanovec­tor. In this new role he will shift his fo­cus from stem cell ther­a­pies to hema­to­log­i­cal can­cers, but lean on his pre­vi­ous ex­pe­ri­ence in cor­po­rate and prod­uct de­vel­op­ment. Nordic Nanovec­tor's lead drug, Be­la­lutin, is an an­ti­body ra­dionu­clide con­ju­gate that tar­gets CD37 for the treat­ment of re­cur­rent NHL, cur­rent­ly in ear­ly-stage stud­ies. While the com­pa­ny head­quar­ters are in Oslo, Bra­vo will be based in Lon­don.
→ Sol­id Bio $SLDB is wrap­ping two tu­mul­tuous quar­ters at the biotech with a high-lev­el switchup. Co-founder and pres­i­dent Gi­lad Hay­eem is re­tir­ing, con­cen­trat­ing the pow­ers in the hands of CEO Ilan Gan­ot, who al­so helped found the com­pa­ny on a quest to find a gene ther­a­py cure for Duchenne mus­cu­lar dy­s­tro­phy. This comes on the heels of the good news that the FDA has lift­ed a clin­i­cal hold three months af­ter is­su­ing it, ap­par­ent­ly hap­py with the changes Sol­id Bio is putting in place in an­tic­i­pa­tion of fu­ture ad­verse events. The com­pa­ny at­tempt­ed to soft­en the blow by an­nounc­ing that in­dus­try vet Mar­tin Freed is join­ing the board, but might do lit­tle to ap­pease alarmed in­vestors.
→ William Welch has re­signed from pre­ci­sion can­cer meds com­pa­ny Trovagene $TROV for per­son­al rea­sons af­ter two years in the CEO and di­rec­tor seats. Thomas Adams, the long­time chair­man who briefly held the reins be­fore Welch was hired, is once again step­ping in as the in­ter­im CEO. While the com­pa­ny search­es for a leader, Adams said, the team will march on with on­go­ing com­bo tri­als of lead com­pound PCM-075.
→ Fol­low­ing a round of lay­offs that saw 57% of its staff go, Prothena $PR­TA CFO Tran Nguyen is dou­bling as COO. The com­pa­ny was vague about what this new­ly cre­at­ed role en­tails, ex­cept what CEO Gene Kin­ney de­scribes as "strate­gic con­tri­bu­tion and lead­er­ship." Still reel­ing from a dam­ag­ing Phase IIb im­plo­sion of its lead drug, Prothena has turned its at­ten­tion to its oth­er neu­ro­science pro­grams.
→ Big Phar­ma vet Jessie Eng­lish has de­cid­ed to lend her drug dis­cov­ery ex­per­tise to the young team at Ti­los Ther­a­peu­tics work­ing on an­ti-LAP an­ti­bod­ies. As CSO, she has a siz­able man­date to man­age the pre­clin­i­cal work on lead drug TSL-01 while in­ves­ti­gat­ing the ther­a­peu­tic po­ten­tial of Ti­los' im­mune reg­u­la­tion tech be­yond on­col­o­gy. The for­ay in­to fi­bro­sis and au­toim­mune dis­eases might be new to Eng­lish, who spent her years at Mer­ck KGaA, Mer­ck and Pfiz­er fo­cused on can­cer drugs. Her ex­per­tise con­duct­ing pre­clin­i­cal trans­la­tion­al stud­ies for clin­i­cal pro­grams — no­tably at Dana-Far­ber and Har­vard Med­ical School — will be a "sig­nif­i­cant as­set," said Bar­bara Fox, founder and CEO of the Cam­bridge, MA-based biotech.
→ Sanofi has ap­point­ed Jean-Bap­tiste Chas­seloup de Chatil­lon as EVP and CFO, suc­ceed­ing Jérôme Con­t­a­mine, the long­time ex­ec who will re­tire at the end of the year. Chas­seloup de Chatil­lon jumps from French au­to­mo­tive mak­er PSA Group, where he held the same po­si­tions.
→ With a Phase III study hap­pen­ing in earnest, On­cono­va Ther­a­peu­tics $ON­TX is giv­ing CMO Steven Frucht­man more re­spon­si­bil­i­ties. Fresh­ly pro­mot­ed to pres­i­dent, Frucht­man will now over­see the en­tire prod­uct port­fo­lio and as­sist CEO Ramesh Ku­mar in run­ning oth­er ar­eas of the com­pa­ny. The plan is to hire an­oth­er CMO, but un­til then Frucht­man — a hema­tol­o­gist/on­col­o­gist by train­ing — will main­tain his du­ties there.
→ Waltham, MA-based Eloxx Phar­ma $ELOX has poached two ex­ecs with thick re­sumes to join its C-suite. COO Greg Williams was most re­cent­ly at Ra­dius Health, where, as with The Med­i­cines Co, he led the de­vel­op­ment and even­tu­al ap­proval of a drug. Eloxx ex­ecs are count­ing on his reg­u­la­to­ry ex­pe­ri­ence as they ad­vance lead drug can­di­date, ELX-02, in­to Phase 2 clin­i­cal tri­als in cys­tic fi­bro­sis and cysti­nosis. David Snow, an­oth­er Ra­dius Health staffer who's been brought on as CBO to scout glob­al col­lab­o­ra­tions op­por­tu­ni­ties, was a 15-year As­traZeneca vet who di­vid­ed his tenure be­tween its US and Chi­na op­er­a­tions.
→ Still hunt­ing for a per­ma­nent CEO, Adicet Bio has re­cruit­ed Stew­art Ab­bot to over­see its pipeline of al­lo­gene­ic cell ther­a­pies as CSO. Ab­bot jumps from im­munother­a­py play­er Fate Ther­a­peu­tics, which, com­bined with his pre­vi­ous role in Cel­gene's cel­lu­lar ther­a­peu­tics unit like­ly made him a stand­out for the role.
→ Richard Mala­mut is the new CMO at Brae­burn, join­ing the biotech as it looks for a turn­around on its new opi­oid ad­dic­tion treat­ment. Once a fron­trun­ner in the rush to get new drugs for opi­oid use dis­or­der to the mar­ket — along­side In­di­v­ior and Alk­er­mes — Brae­burn re­ceived a sting­ing com­plete re­sponse let­ter from the FDA in Jan­u­ary, seek­ing "ad­di­tion­al in­for­ma­tion." The com­pa­ny re­filed its NDA a month ago. Mala­mut, a pain med­i­cine ex­pert for­mer­ly of Avanir, is tasked with build­ing the pipeline and port­fo­lio, which fea­tures a Phase III drug for chron­ic pain.
→ With plans to sub­mit new drug ap­pli­ca­tions in the US and Eu­rope the com­ing year, Karyopharm $KP­TI has hired a CCO, Anand Varadan, to lead the rel­e­vant strat­e­gy and op­er­a­tions. His main job will be to plan the launch of se­linex­or, which scored a pos­i­tive Phase IIb up­date for re­frac­to­ry mul­ti­ple myelo­ma pa­tients back in April.
→ The FDA may have punt­ed Cat­a­lyst Phar­ma­ceu­ti­cals' $CPRX NDA be­fore, but this time the com­pa­ny is sure its sub­mis­sion will put Fir­dapse on track for ap­proval. That con­fi­dence has led them to Daniel Bren­nan, who's been hired as chief com­mer­cial of­fi­cer to lead all sales, mar­ket­ing and com­mer­cial op­er­a­tions. Bren­nan worked on teams that launched new prod­ucts at Lund­beck and Ab­bott be­fore test­ing out op­er­a­tional roles at In­sys and Edge Ther­a­peu­tics.
→ Evo­lus $EOLS has snapped up yet an­oth­er Al­ler­gan staffer to serve on its C-suite, this time in an­tic­i­pa­tion of a launch — for re­al — for its Botox ri­val. Michael Ja­far, pre­vi­ous­ly VP of med­ical aes­thet­ics at Al­ler­gan in charge of prod­uct de­vel­op­ment and mar­ket as­sess­ment for sev­er­al fran­chis­es, has been ap­point­ed chief mar­ket­ing of­fi­cer. Led by Ja­far's for­mer boss David Moataze­di, Evo­lus was re­cent­ly hit by a CRL from the FDA, but the man­age­ment has promised a swift re­sponse that will al­low for DWP-450 to launch next spring.
→ Two ex­ecs have joined Clin­i­pace as the CRO un­veiled a new brand for its clin­i­cal study ser­vices. As chief de­vel­op­ment of­fi­cer, Dawn Sauro is tasked with part­ner­ship strate­gies, lever­ag­ing the clin­i­cal site re­la­tion­ships she's built up at in­Ven­tiv Health, PRA Health Sci­ences and PPD. Chiltern vet Sharon Moore will serve as chief med­ical of­fi­cer.
→ Fad­ing out of its overnight no­to­ri­ety over plans to sell its ALS med un­der "right to try," Brain­Storm $BCLI has ap­point­ed Joseph Petroziel­lo from Juno Ther­a­peu­tics as vice pres­i­dent of sci­en­tif­ic & cor­po­rate com­mu­ni­ca­tions, and Pfiz­er vet Su­san Ward as head of clin­i­cal op­er­a­tions.