An­gion's or­gan dam­age drug strikes out again, this time in high-risk kid­ney trans­plant pa­tients
Af­ter flop­ping a test in Covid-19 ear­li­er this year, An­gion's lead or­gan dam­age drug has now hit the skids again in kid­ney trans­plant pa­tients.
An­gion and part­ner Vi­for Phar­ma's ANG-3777 failed to beat out place­bo in terms of im­prov­ing eGFR, a mea­sure of kid­ney func­tion, in pa­tients who had re­ceived a de­ceased donor kid­ney trans­plant and were at high risk of de­vel­op­ing what is known as de­layed graft func­tion, ac­cord­ing to Phase III re­sults re­leased Tues­day.
At a 12-week check in, pa­tients treat­ed with ANG-3777 post­ed an eGFR of 53.3mL/min/1.73m2 com­pared with 50.4mL/min/1.73m2 in pa­tients dosed with place­bo, good for a p-val­ue of 0.33. On top of that "mod­est" show­ing, the com­pa­nies said, ANG-377 post­ed "in­con­sis­tent" re­sults on key sec­ondary end­points, lead­ing the part­ners to con­clude there's not much of a path for­ward here.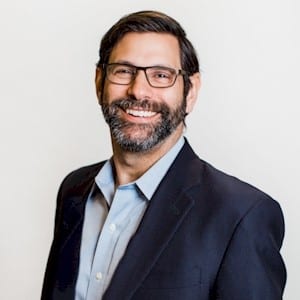 Jay Venkate­san
"We are dis­ap­point­ed in the out­come of this tri­al," An­gion CEO Jay Venkate­san said in a state­ment. "While we saw sig­nals of ac­tiv­i­ty for ANG-3777, we hoped ANG-3777 would ro­bust­ly demon­strate a ben­e­fit for trans­plant re­cip­i­ents who have no treat­ment op­tions when their trans­plants have DGF. The to­tal­i­ty of the DGF da­ta, to­geth­er with the CSA-AKI da­ta ex­pect­ed lat­er this year, will in­form our clin­i­cal strat­e­gy with re­spect to ANG-3777 go­ing for­ward."
It's an ug­ly re­sult for An­gion and Vi­for just months af­ter ANG-3777 flunked a test in se­vere Covid-19 pa­tients, one of many re­pur­posed drugs that have failed to pass muster dur­ing the pan­dem­ic.
In Ju­ly, ANG-3777 missed its pri­ma­ry and sec­ondary end­points in a Phase II study in se­vere Covid-19 pa­tients with pneu­mo­nia at high risk of de­vel­op­ing acute res­pi­ra­to­ry dis­tress syn­drome. The drug was de­vel­oped as a po­ten­tial ther­a­peu­tic for or­gan dam­age and fi­brot­ic dis­ease, and An­gion hoped to take the drug in­to the sick­est Covid-19 pa­tients at risk of de­vel­op­ing ARDS, a con­di­tion that com­pro­mis­es pa­tients' lungs and can prove fa­tal.
The Phase II ALI-201 study test­ed four dos­es of ANG-3777 in 59 Brazil­ian pa­tients with an­oth­er 61 re­ceiv­ing stan­dard of care. The tri­al's pri­ma­ry end­point was sur­vival free from the need for me­chan­i­cal ven­ti­la­tion or dial­y­sis at 28 days. There were more pa­tient deaths in the ANG-3777 arm, An­gion said, but those weren't be­lieved to be tied to the ther­a­py.
At the time, An­gion said it still had plans to pur­sue ANG-3777's de­vel­op­ment in acute lung in­jury giv­en some promis­ing pre­clin­i­cal da­ta, but these lat­est re­sults could cast doubt on that ef­fort.
The com­pa­ny was trad­ing down more than 55% af­ter hours Tues­day and is cur­rent­ly sit­ting on $100 mil­lion in cash re­serves.