An­nal­isa Jenk­in­s' next ca­reer chap­ter takes her back to Eu­rope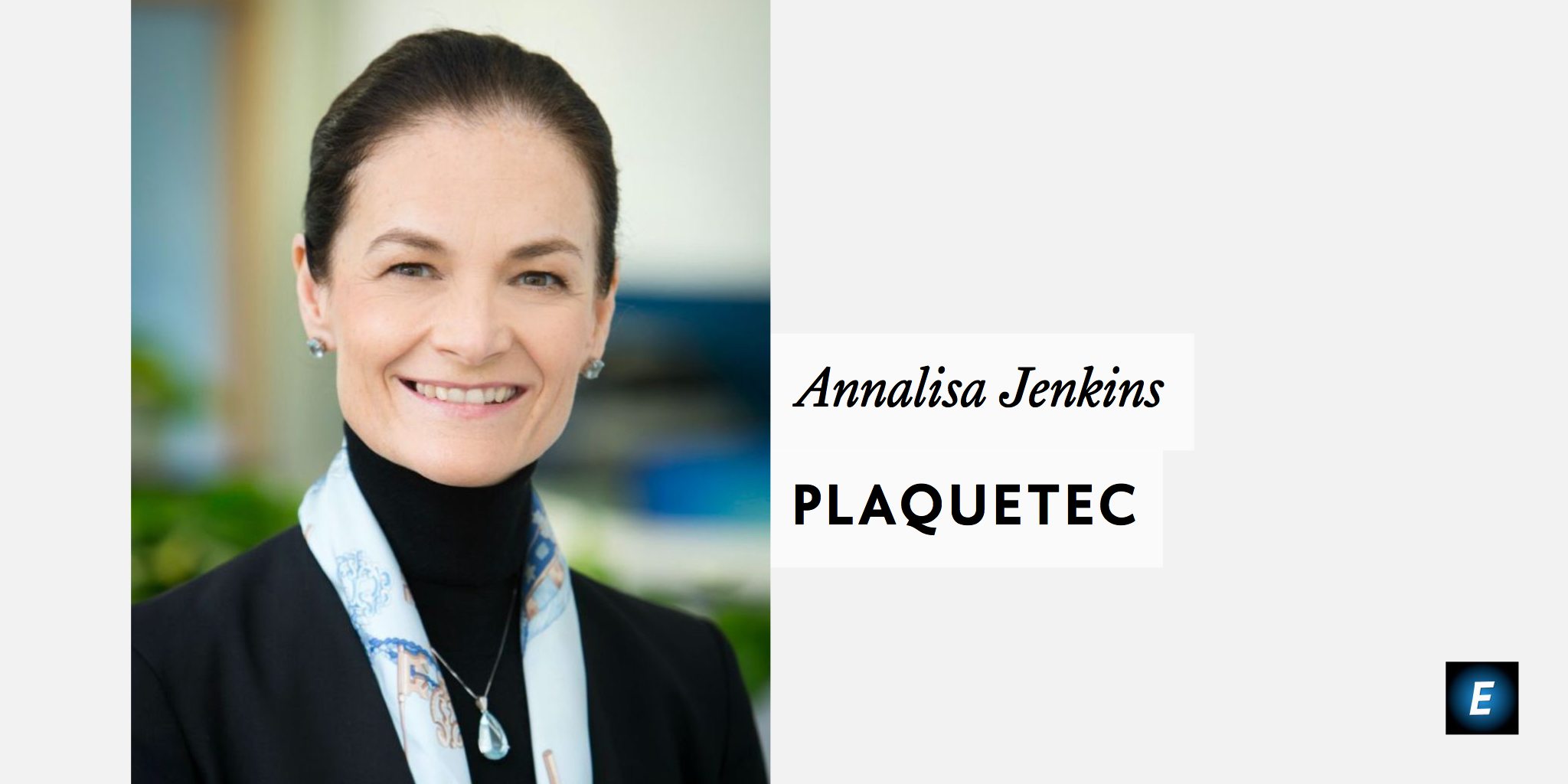 ---
An­nal­isa Jenk­ins has worked at quite a few places. Be­fore she was the leader of the gene ther­a­py play­er Di­men­sion — bought out by Ul­tragenyx $RARE af­ter a set­back on the lead pro­gram — she has held glob­al R&D po­si­tions at Bris­tol-My­ers Squibb $BMY and Mer­ck Serono af­ter leav­ing the British Roy­al Navy. And each of­fered some­thing that the oth­er couldn't ex­act­ly re­place.
"One thing I missed at Di­men­sion, and that I was look­ing to again, was to be­come more of a glob­al leader, which was what I loved so much when I was at Big Phar­ma," Jenk­ins said. "But what I didn't want to lose was the ag­ile, re­al­ly fast paced en­tre­pre­neur­ial side of the small­er biotechs, which I have so en­joyed and gives me so much en­er­gy, and which you don't get at phar­ma."
Now that Di­men­sion has found a new home, Jenk­ins is back in the start­up world, tak­ing on the CEO role of UK-based Pla­que­Tec. The small, 5-mem­ber com­pa­ny is work­ing on a liq­uid biop­sy sys­tem that it hopes will mas­ter risk fac­tor man­age­ment for car­dio­vas­cu­lar pa­tients. Both the lo­ca­tion and field are close to her roots: she start­ed out as a car­di­ol­o­gist work­ing on statins with the Na­tion­al Health Ser­vice.
But that's on­ly part of it. Split­ting her time be­tween her Lon­don home and 17-year res­i­dence in Prince­ton, NJ, Jenk­ins has signed up for the boards of Si­lence Ther­a­peu­tics, which works on RNAi; On­coSec, a San Diego-based im­muno-on­col­o­gy biotech; and Co­coon Biotech, promis­ing a nov­el drug de­liv­ery plat­form. That's in ad­di­tion to her on­go­ing work with Vi­um, which of­fers new da­ta tools for clin­i­cal stud­ies, among sev­er­al oth­er boards.
And the glob­al as­pect of her "port­fo­lio," she em­pha­sizes, is cru­cial. On one hand, she wants to keep learn­ing and grow­ing in the world-lead­ing biotech cen­ters in the US; on the oth­er, she sees an op­por­tu­ni­ty in bring­ing her Amer­i­can ex­pe­ri­ence in­to the bur­geon­ing UK en­vi­ron­ment.
"I think it makes you a bet­ter leader if you can be com­pe­tent in both ge­o­gra­phies," she said.
Even though Pla­que­Tec is still in an ear­ly stage, Jenk­ins sees it go­ing far, too. In essence, Pla­que­Tec's prod­uct is a com­plex car­diac catheter that al­lows liq­uid biop­sy of the en­vi­ron­ment sur­round­ing an athero­ma­tous plaque, which can­not be ac­cessed by a tra­di­tion­al catheter. Ac­cord­ing to her, it paves the way to per­son­al­ized car­dio­vas­cu­lar treat­ments.
"Tra­di­tion­al­ly, we've been able to ex­am­ine athero­ma­tous plaque through imag­ing: x-ray, MRI, in­travas­cu­lar ul­tra­sound, OCT, these are all imag­ing tech­niques which al­low us to look at the plaque," Jenk­ins ex­plained. "What Pla­que­Tec is propos­ing to do is to re­al­ly ex­am­ine the en­vi­ron­ment around the plaque. I'm look­ing specif­i­cal­ly at these mark­ers that might sug­gest propen­si­ty to in­creased risk."
The proof-of-con­cept da­ta col­lect­ed from 60 pa­tients, she said, has shown that there is not al­ways a cor­re­la­tion be­tween a pro-in­flam­ma­to­ry pro­file at the site of the plaque and what one could mea­sure pe­riph­er­al­ly.
"I be­lieve there is go­ing to be a shift in the par­a­digm of un­der­stand­ing the lo­cal en­vi­ron­ment around an athero­ma­tous plaque that can bet­ter pre­dict risk and out­come," she said.