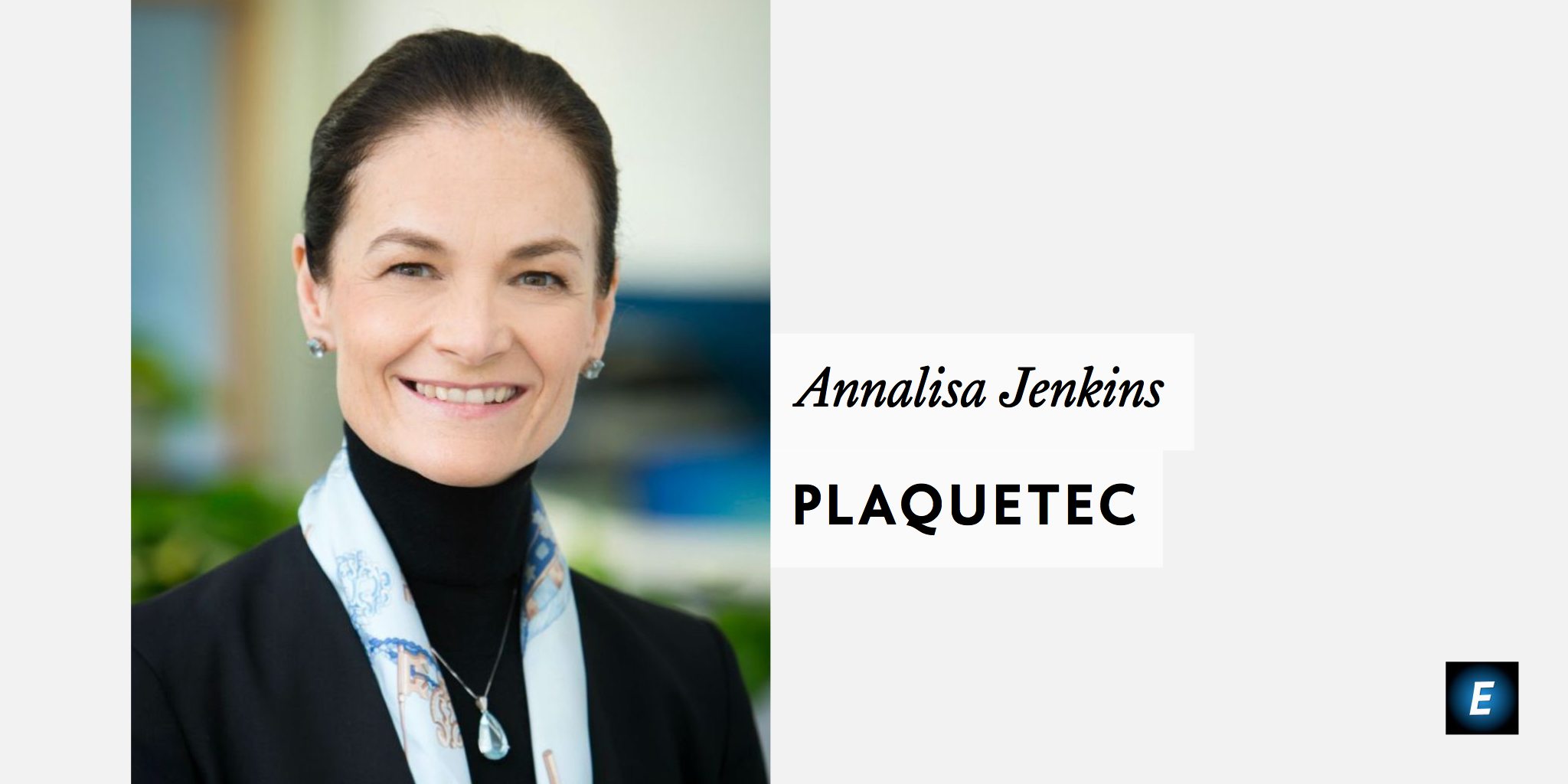 ---
Annalisa Jenkins has worked at quite a few places. Before she was the leader of the gene therapy player Dimension — bought out by Ultragenyx $RARE after a setback on the lead program — she has held global R&D positions at Bristol-Myers Squibb $BMY and Merck Serono after leaving the British Royal Navy. And each offered something that the other couldn't exactly replace.
"One thing I missed at Dimension, and that I was looking to again, was to become more of a global leader, which was what I loved so much when I was at Big Pharma," Jenkins said. "But what I didn't want to lose was the agile, really fast paced entrepreneurial side of the smaller biotechs, which I have so enjoyed and gives me so much energy, and which you don't get at pharma."
Now that Dimension has found a new home, Jenkins is back in the startup world, taking on the CEO role of UK-based PlaqueTec. The small, 5-member company is working on a liquid biopsy system that it hopes will master risk factor management for cardiovascular patients. Both the location and field are close to her roots: she started out as a cardiologist working on statins with the National Health Service.
But that's only part of it. Splitting her time between her London home and 17-year residence in Princeton, NJ, Jenkins has signed up for the boards of Silence Therapeutics, which works on RNAi; OncoSec, a San Diego-based immuno-oncology biotech; and Cocoon Biotech, promising a novel drug delivery platform. That's in addition to her ongoing work with Vium, which offers new data tools for clinical studies, among several other boards.
And the global aspect of her "portfolio," she emphasizes, is crucial. On one hand, she wants to keep learning and growing in the world-leading biotech centers in the US; on the other, she sees an opportunity in bringing her American experience into the burgeoning UK environment.
"I think it makes you a better leader if you can be competent in both geographies," she said.
Even though PlaqueTec is still in an early stage, Jenkins sees it going far, too. In essence, PlaqueTec's product is a complex cardiac catheter that allows liquid biopsy of the environment surrounding an atheromatous plaque, which cannot be accessed by a traditional catheter. According to her, it paves the way to personalized cardiovascular treatments.
"Traditionally, we've been able to examine atheromatous plaque through imaging: x-ray, MRI, intravascular ultrasound, OCT, these are all imaging techniques which allow us to look at the plaque," Jenkins explained. "What PlaqueTec is proposing to do is to really examine the environment around the plaque. I'm looking specifically at these markers that might suggest propensity to increased risk."
The proof-of-concept data collected from 60 patients, she said, has shown that there is not always a correlation between a pro-inflammatory profile at the site of the plaque and what one could measure peripherally.
"I believe there is going to be a shift in the paradigm of understanding the local environment around an atheromatous plaque that can better predict risk and outcome," she said.
---
The best place to read
Endpoints News

? In your inbox.

Comprehensive daily news report for those who discover, develop, and market drugs. Join 47,200+ biopharma pros who read Endpoints News by email every day.

Free Subscription
---
---
---