An­oth­er cheap, old drug is be­ing fresh­ened up for brand pric­ing in the US — and shares soar, briefly
BioReg­num, the view from John Car­roll
---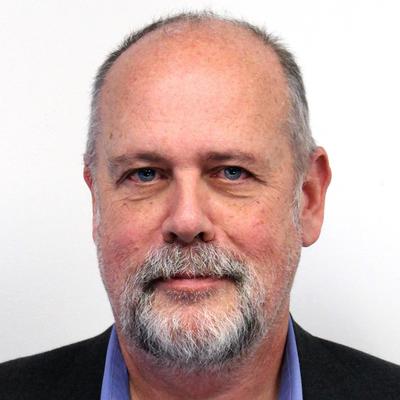 When the ex­ecs at Fortress went about set­ting up their pain drug biotech Av­enue Ther­a­peu­tics $ATXI, they went to some ex­tremes to avoid R&D risk. In­stead of try­ing some­thing new, they tweaked a Eu­ro­pean IV for­mu­la­tion for tra­madol — nev­er ap­proved in the US, where oral tra­madol has been pre­scribed for 23 years — and took a shot at a piv­otal pro­gram.
To get start­ed, the com­pa­ny paid a grand to­tal of $3 mil­lion — in two stag­gered pay­ments — for the rights to an old, well un­der­stood and quite pow­er­ful gener­ic pain med, with mile­stones at­tached to their suc­cess.
That qual­i­fies as lunch mon­ey in the bio­phar­ma busi­ness.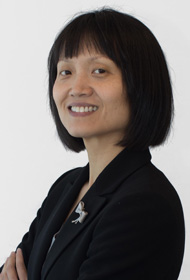 Lucy Lu
More ex­pen­sive — but still rel­a­tive­ly cheap — was a piv­otal de­vel­op­ment pro­gram they reck­oned would cost $30 mil­lion when Av­enue pitched its S-1 to in­vestors. Rolled out at a pro­posed $10 a share, they took $6 at the pric­ing, raised $33 mil­lion for the re­search and saw the price surge to about $8 be­fore grad­u­al­ly de­scend­ing to a lit­tle more than $4 a share.
The mar­ket cap closed at a mi­cro lev­el of $44 mil­lion on Fri­day.
Which brings us to to­day.
Av­enue is an­nounc­ing that the first piv­otal study, com­par­ing IV tra­madol to a place­bo, was a suc­cess, with a p-val­ue of 0.005 for the 50 mg dose. Three sec­ondary end­points al­so hit on the 50 mg. They're hold­ing back the de­tails on the da­ta for a con­fer­ence and plan to start the sec­ond, con­fir­ma­to­ry Phase III lat­er this year.
Av­enue's ex­ecs went in­to the study with the odds on their side. Tra­madol's ef­fec­tive­ness is so well un­der­stood, it's be­gun rais­ing con­cerns about be­com­ing the poor man's opi­oid in oth­er coun­tries. The DEA des­ig­nat­ed the syn­thet­ic anal­gesic as a Sched­ule IV drug in 2015. So I asked Av­enue CEO Lucy Lu about that by email, and whether the com­pa­ny was sim­ply set­ting up a shot at charg­ing a pre­mi­um in the US for an­oth­er old gener­ic run by the reg­u­la­tors — al­beit af­ter a fair­ly sig­nif­i­cant de­vel­op­ment pro­gram.
Her re­sponse:
The FDA re­quires two place­bo-con­trolled stud­ies be­cause it's not nec­es­sar­i­ly easy to beat place­bo in a pain study and on­ly tru­ly ef­fi­ca­cious drugs can do that. In our case, IV tra­madol beat place­bo not on­ly on the pri­ma­ry end­point, but al­so all of the key sec­ondary end­points, in­clud­ing pa­tient glob­al as­sess­ment, in a very con­sis­tent and dose de­pen­dent man­ner. In com­bi­na­tion with what we know about oral tra­madol, it points to a very ef­fec­tive IV drug.

We have not done a de­tailed pric­ing study. How­ev­er, all of the spon­sors in our space that have dis­cussed pric­ing of new drugs have men­tioned around $100 per day. I think that pro­vides a use­ful bench­mark.
Gener­ic tra­madol pills cost about $1.50 each.
In­vestors liked the sound of it all. Av­enue's shares jumped 29% in pre-mar­ket trad­ing. But then peo­ple be­gan to think about it, and the shares end­ed down the day about 4%. It is, af­ter all, not the kind of sto­ry that peo­ple are at­tract­ed to.
There's noth­ing new about grab­bing an old drug OK'd in Eu­rope and then bring­ing it in cheap years lat­er for the US mar­ket. Marathon did that with a steroid, de­vel­oped specif­i­cal­ly for Duchenne, which it then rolled out as an ex­pen­sive rare dis­ease drug — un­til the whole sit­u­a­tion blew up in­to a con­tro­ver­sy that forced the com­pa­ny to sell it to PTC. Marathon ex­ecs were Mar­tin Shkre­li's role mod­el in drug de­vel­op­ment.
You can de­cide for your­self if Av­enue is gam­ing the sys­tem.