BioRegnum, the view from John Carroll
---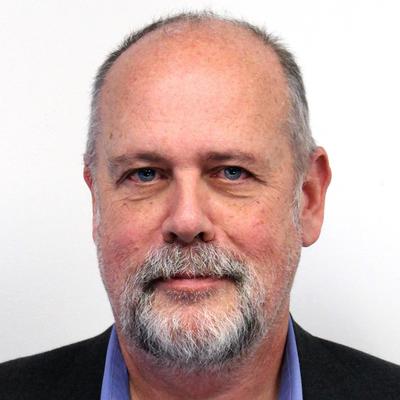 When the execs at Fortress went about setting up their pain drug biotech Avenue Therapeutics $ATXI, they went to some extremes to avoid R&D risk. Instead of trying something new, they tweaked a European IV formulation for tramadol — never approved in the US, where oral tramadol has been prescribed for 23 years — and took a shot at a pivotal program.
To get started, the company paid a grand total of $3 million — in two staggered payments — for the rights to an old, well understood and quite powerful generic pain med, with milestones attached to their success.
That qualifies as lunch money in the biopharma business.
More expensive — but still relatively cheap — was a pivotal development program they reckoned would cost $30 million when Avenue pitched its S-1 to investors. Rolled out at a proposed $10 a share, they took $6 at the pricing, raised $33 million for the research and saw the price surge to about $8 before gradually descending to a little more than $4 a share.
The market cap closed at a micro level of $44 million on Friday.
Which brings us to today. 
Avenue is announcing that the first pivotal study, comparing IV tramadol to a placebo, was a success, with a p-value of 0.005 for the 50 mg dose. Three secondary endpoints also hit on the 50 mg. They're holding back the details on the data for a conference and plan to start the second, confirmatory Phase III later this year.
Avenue's execs went into the study with the odds on their side. Tramadol's effectiveness is so well understood, it's begun raising concerns about becoming the poor man's opioid in other countries. The DEA designated the synthetic analgesic as a Schedule IV drug in 2015. So I asked Avenue CEO Lucy Lu about that by email, and whether the company was simply setting up a shot at charging a premium in the US for another old generic run by the regulators — albeit after a fairly significant development program.
Her response:
The FDA requires two placebo-controlled studies because it's not necessarily easy to beat placebo in a pain study and only truly efficacious drugs can do that. In our case, IV tramadol beat placebo not only on the primary endpoint, but also all of the key secondary endpoints, including patient global assessment, in a very consistent and dose dependent manner. In combination with what we know about oral tramadol, it points to a very effective IV drug.

We have not done a detailed pricing study. However, all of the sponsors in our space that have discussed pricing of new drugs have mentioned around $100 per day. I think that provides a useful benchmark.
Generic tramadol pills cost about $1.50 each.
Investors liked the sound of it all. Avenue's shares jumped 29% in pre-market trading. But then people began to think about it, and the shares ended down the day about 4%. It is, after all, not the kind of story that people are attracted to.
There's nothing new about grabbing an old drug OK'd in Europe and then bringing it in cheap years later for the US market. Marathon did that with a steroid, developed specifically for Duchenne, which it then rolled out as an expensive rare disease drug — until the whole situation blew up into a controversy that forced the company to sell it to PTC. Marathon execs were Martin Shkreli's role model in drug development.
You can decide for yourself if Avenue is gaming the system.
---
The best place to read
Endpoints News

? In your inbox.

Comprehensive daily news report for those who discover, develop, and market drugs. Join 51,100+ biopharma pros who read Endpoints News by email every day.

Free Subscription
---
---
---