An­oth­er Eli Lil­ly on­col­o­gy drug is in trou­ble, as Japan is­sues Verzenio safe­ty warn­ing
Eli Lil­ly is in trou­ble, again. This year, a late-stage fail­ure prompt­ed the with­draw­al of its can­cer drug Lartru­vo; its erec­tile dys­func­tion treat­ment Cialis is be­ing eat­en up by gener­ic com­pe­ti­tion; and in the first quar­ter, the US drug­mak­er rel­e­gat­ed two mid-stage drugs to the scrap heap. Now, re­ports have emerged that Japan has flagged safe­ty con­cerns as­so­ci­at­ed with its breast can­cer treat­ment, Verzenio.
Japan's health min­istry last week is­sued an alert that 14 pa­tients tak­ing the drug had de­vel­oped a se­ri­ous lung dis­ease — of which at least four were sus­pect­ed to have been caused by Verzenio, in­clud­ing one case of death, the Japan Times re­port­ed on Fri­day.
Verzenio was launched in Japan last No­vem­ber, and the oral drug has been ad­min­is­tered in about 2,000 pa­tients so far, the re­port said, cit­ing the Health, La­bor and Wel­fare Min­istry.
Lat­er on Wednes­day, Lil­ly said it had up­dat­ed Verzenio's la­bel in Japan to in­clude a warn­ing for in­ter­sti­tial lung dis­ease (ILD)/pneu­moni­tis fol­low­ing the re­port of sev­er­al post-mar­ket­ing cas­es. Pre­vi­ous­ly, "ILD/pneu­moni­tis was list­ed as an ad­verse re­ac­tion for Verzenio in the Japan­ese la­bel when it was ap­proved in Sep­tem­ber 2018, " a com­pa­ny spokesper­son told End­points News.
"ILD/pneu­moni­tis is known to be more fre­quent­ly ob­served in an East Asian pop­u­la­tion, and the ma­jor­i­ty of cas­es re­port­ed for Verzenio world­wide have been in Japan. The rea­son for high­er in­ci­dence of non­in­fec­tious pneu­moni­tis in this pop­u­la­tion is not ful­ly un­der­stood, though dif­fer­ences in ge­net­ic sen­si­tiv­i­ty may play a role," the spokesper­son added.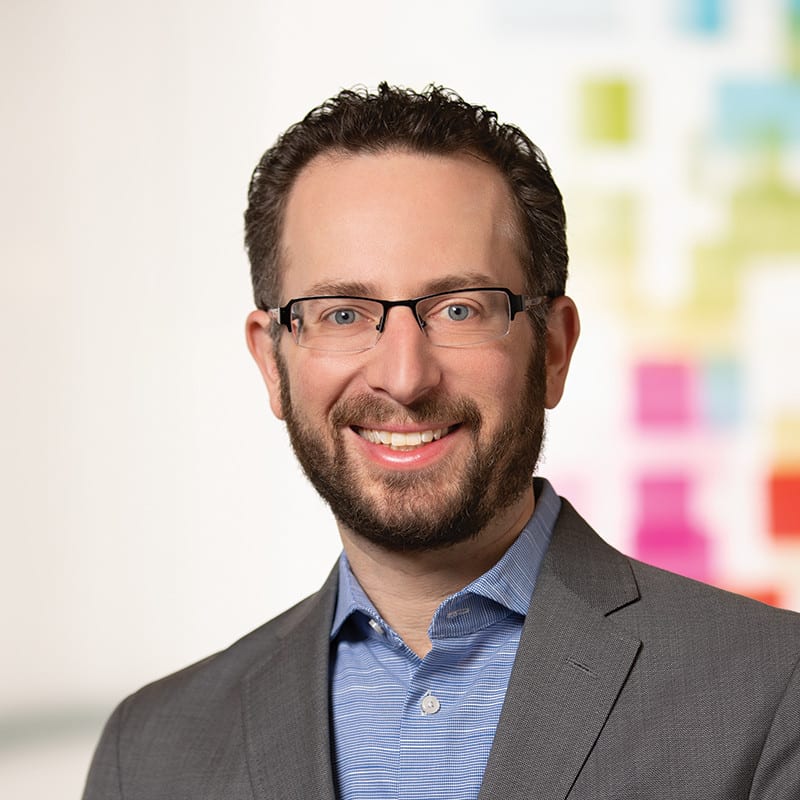 Daniel Skovron­sky Eli Lil­ly
Af­ter un­der­whelm­ing in the fourth quar­ter, sales of Verzenio eclipsed ex­pec­ta­tions by $19 mil­lion in the first quar­ter of 2019 — a pe­ri­od in which over­all rev­enue still came up short of Wall Street es­ti­mates — Cowen an­a­lysts wrote in a note last month.
Last year, Lil­ly's new­ly crowned R&D chief Daniel Skovron­sky tout­ed Verzenio as one its top on­col­o­gy prospects. The drug, orig­i­nal­ly ap­proved by the FDA in 2017, com­petes with No­var­tis' $NVS Kisqali and Pfiz­er's $PFE Ibrance. It is now be­ing primed for use in HR+/HER2- metasta­t­ic breast can­cer, as well as for pa­tients in the ear­ly stages of breast can­cer.
---
Im­age: Jonathan Weiss Shut­ter­stock