An­oth­er Langer-backed biotech breaks out of stealth mode, aims for the clin­ic with hear­ing loss ther­a­py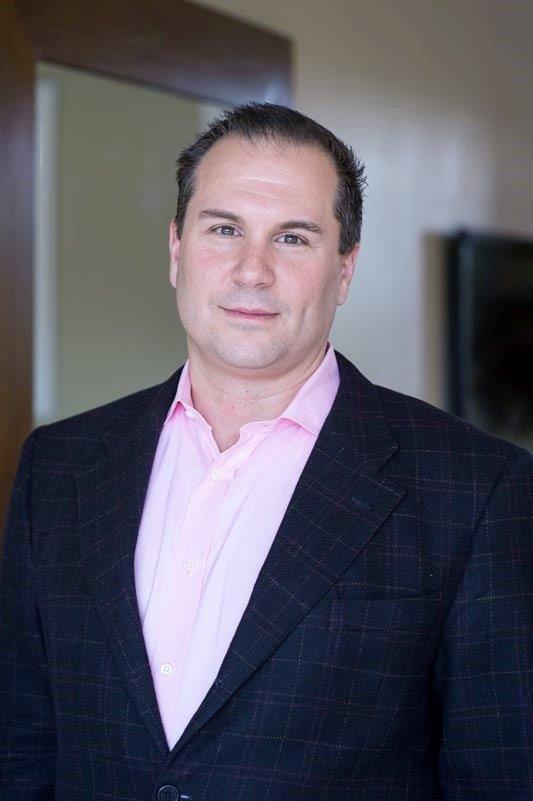 David Lucchi­no
Over the last 18 months the team at Fre­quen­cy Ther­a­peu­tics' Kendall Square of­fice has been mak­ing qui­et progress with its pre­clin­i­cal work on a new ap­proach to cur­ing hear­ing loss, ex­plor­ing the po­ten­tial of a ther­a­peu­tic tech­nique that emerged out of the lab of MIT's se­r­i­al sci­ence en­tre­pre­neur Bob Langer and his col­league Jeff Karp. To­day, though, the stealthy ramp-up is over as the biotech de­buts its man­age­ment team and R&D strat­e­gy.
David Lucchi­no, the CEO, tells me that it all got start­ed years ago when Langer, who's been work­ing in the re­gen­er­a­tive med­i­cine are­na, brought up the re­search he was do­ing on prog­en­i­tor cells.
"There are 15,000 hair cells in your ear" which are need­ed to hear prop­er­ly, says Chris Loose, co-founder and CSO. Noise and oth­er fac­tors de­stroy that in­tri­cate bi­o­log­ic ma­chin­ery need­ed for hear­ing. But the prog­en­i­tor stem cells that give life to those cells are ly­ing dor­mant. And Fre­quen­cy plans to de­vel­op a ther­a­py that can spur them back in­to busi­ness.
That ap­proach — like jump start­ing a dead bat­tery to get a car back on the road — gave birth to a plat­form coined prog­en­i­tor cell ac­ti­va­tion (PCA), and a strat­e­gy to de­vel­op small mol­e­cules to re­store hear­ing. Fre­quen­cy be­lieves the plat­form has the kind of ver­sa­til­i­ty that can take it in­to oth­er dis­ease fields, such as reti­nal dis­eases, skin ail­ments or di­a­betes.
Loose and Lucchi­no, who both worked on Sem­prus Bio­Sciences, one of more than 30 Langer-in­spired biotech star­tups which was sold in 2012, are part of a 12-mem­ber team that's do­ing the pre­clin­i­cal work. They plan to jump in­to hu­man stud­ies in about 18 months. And they're ea­ger to prove that re­viv­ing dor­mant stem cells could be a much more ef­fec­tive and ef­fi­cient ap­proach than the more com­plex sci­ence be­hind stem cell ther­a­peu­tics.
This isn't your clas­sic biotech start­up mod­el, ex­plains Chair­man Marc Co­hen, an­oth­er well-con­nect­ed biotech play­er drawn by Fre­quen­cy's po­ten­tial. Co­hen had been chair­man at Acety­lon be­fore Cel­gene ac­quired the com­pa­ny, and is chair­man at C4, which launched with a $73 mil­lion round last year. He and his broth­er run Co­bro Ven­tures. And in­stead of round­ing up ven­ture back­ers, they've been as­sem­bling the team and start­ing the work with some non­tra­di­tion­al back­ing.
"We have brought to­geth­er a group of an­gels, or su­per an­gels, I worked with in the past to pro­vide the ini­tial fund­ing of the com­pa­ny," says Co­hen. "That's a group of peo­ple with a sim­i­lar vi­sion, and we're look­ing for­ward to ad­vance this, get it in­to the clin­ic."
"What's nice about this space is that the end­points are crys­tal clear," says Loose. "You don't need ex­treme­ly long-term out­comes stud­ies. That's a ben­e­fit."
Fre­quen­cy is ex­pand­ing, and it's al­so mov­ing away from Kendall Square and in­to a new fa­cil­i­ty Alexan­dria built in Woburn. But while it may be a bit fur­ther from the cen­ter of the biotech hub, you can ex­pect the biotech to turn up the vol­ume on its next stage of de­vel­op­ment.
You're like­ly to hear them loud and clear.