An­oth­er mi­cro-cap biotech has flunked a piv­otal test for a re­gen­er­a­tive cell ther­a­py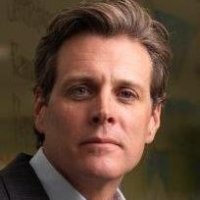 Marc H. Hedrick
To­day the fail­ure be­longs to Cy­tori Ther­a­peu­tics $CYTX which says that the cells it ex­tract­ed from pa­tients' fat failed to hit ei­ther the pri­ma­ry or sec­ondary end­points in a Phase III com­par­i­son with place­bo in treat­ing scle­ro­der­ma. Most of the end­point scores were far off from any in­di­ca­tion of suc­cess.
Shares of Cy­tori were evis­cer­at­ed on the news, drop­ping 60% in­to pen­ny stock land.
The San Diego-based biotech, though, was able to ex­tract some ma­te­r­i­al to back its ther­a­py Habeo, even though in­vestors were not in any way re­as­sured.
Look­ing just at a more se­vere form of the dis­ease, dif­fuse cu­ta­neous scle­ro­der­ma, the biotech says it could see "im­prove­ments in the Cochin Hand Func­tion Score and the Health As­sess­ment Ques­tion­naire-Dis­abil­i­ty In­dex (HAQ-DI), a mea­sure of func­tion­al dis­abil­i­ty and an im­por­tant sec­ondary end­point, met or ex­ceed­ed the pub­lished cri­te­ria for min­i­mal­ly im­por­tant clin­i­cal dif­fer­ences in these mea­sures (6.5 points for Cochin1, 0.22 points for HAQ-DI2)."
Sub­group analy­sis, though, is a tricky field, par­tic­u­lar­ly as the piv­otal pro­gram in­clud­ed on­ly 51 pa­tients in that par­tic­u­lar sub­group. On its web­site, Cy­tori al­so ac­knowl­edges that it is un­cer­tain of the mech­a­nism of ac­tion. Nev­er­the­less, Cy­tori says it plans to take the da­ta it has and show it to the FDA be­fore de­ter­min­ing next steps, if any.
Scle­ro­der­ma is a con­nec­tive tis­sue dis­ease char­ac­ter­ized by a hard­en­ing of the skin that can crip­ple hand func­tion. About 300,000 Amer­i­cans suf­fer from the dis­ease.
"We are dis­ap­point­ed that the study missed the pri­ma­ry and sec­ondary end­points. How­ev­er, we are very en­cour­aged by the trends to­ward im­proved hand func­tion and scle­ro­der­ma-re­lat­ed health sta­tus in pa­tients with dif­fuse cu­ta­neous scle­ro­der­ma," said Cy­tori CEO Marc H. Hedrick.
Cell ther­a­pies like this were once the vogue in biotech, but a long slate of non­starters has placed a cloud over the field. Cy­tori start­ed to­day with a mar­ket cap of $36 mil­lion.