An­oth­er PhI­II RSV fail­ure thumps be­lea­guered No­vavax, but ex­ecs claim there's a way for­ward
Back in No­vem­ber 2016, when No­vavax was pick­ing up the scraps from a Phase III crash of its RSV vac­cine in old­er adults, the com­pa­ny point­ed to the Gates Foun­da­tion-backed pro­gram to test the vac­cine in in­fants as a "sig­nif­i­cant com­mer­cial op­por­tu­ni­ty." It went on to be­come the lead pro­gram as No­vavax mount­ed an ar­du­ous come­back cam­paign for RSV-F vac­cine.
But to­day, ex­ecs con­ced­ed that the in­fant tri­al has suf­fered the same late-stage fate.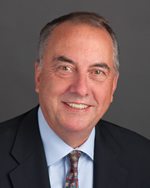 Stan­ley Er­ck
In­vestors showed lit­tle pa­tience for a com­pa­ny that's been quick with ex­pla­na­tions but slow to de­liv­er. The stock $NVAX tanked more than 65% in pre-mar­ket trad­ing to $2.13.
As it turned out, im­mu­niz­ing moth­ers with ResVax while they are preg­nant did not pre­vent med­ical­ly sig­nif­i­cant low­er res­pi­ra­to­ry tract in­fec­tions caused by RSV in in­fants for the first three months of their lives — the pri­ma­ry end­point.
To be sure, No­vavax is op­er­at­ing in a tough field lit­tered with set­backs, in­clud­ing a flop from Re­gen­eron (which has since dropped its RSV an­ti­body). In a rare win, As­traZeneca re­cent­ly se­cured ex­pe­dit­ed re­views in the US and EU for a dif­fer­ent ap­proach — a sin­gle dose long-act­ing drug for a broad swath of new­borns.
What the treat­ment did achieve — and this is the sil­ver lin­ing that ex­ecs are hold­ing on­to as they try to beat down a path to ap­proval — was pro­tect­ing in­fants from "some of the most se­ri­ous con­se­quences of RSV, in­clud­ing RSV LR­TI hos­pi­tal­iza­tions and RSV LR­TI with se­vere hy­pox­emia," CEO Stan­ley Er­ck said in a state­ment.
In oth­er words, ex­ecs elab­o­rat­ed on a con­fer­ence call, while the vac­cine was not deemed ef­fec­tive for com­mon — but less se­vere — man­i­fes­ta­tions of the res­pi­ra­to­ry syn­cy­tial virus, it ap­pears to pro­tect the small group of in­fants who get the worst at­tacks.
They al­so sug­gest­ed that vac­ci­nat­ing moth­ers at an ear­li­er stage of ges­ta­tion (from 28 to 33 weeks) might in­crease ef­fi­ca­cy — po­ten­tial­ly a key point in their pitch to reg­u­la­tors.
No­vavax of­fered a peek on the da­ta, which it plans to un­veil at a med­ical meet­ing. Re­spec­tive­ly, the ef­fi­ca­cy rates of ResVax in per-pro­to­col in­fants were as fol­lows::
39% against med­ical­ly sig­nif­i­cant RSV LR­TI (97.5%CI, -1% to 64%)
44% against RSV LR­TI hos­pi­tal­iza­tions (95%CI, 20% to 62%)
48% against RSV LR­TI with se­vere hy­pox­emia (95%CI, -8% to 75%)