Apo­tex is­sues re­call of eye treat­ment over cracked bot­tle caps
Gener­ics man­u­fac­tur­er Apo­tex is vol­un­tar­i­ly pulling six lots of its bri­moni­dine tar­trate oph­thalmic so­lu­tion off the shelves af­ter cracks were re­port­ed on some bot­tle caps.
Bro­ken caps can im­pact the steril­i­ty of the prod­uct, and even lead to a po­ten­tial ad­verse event, the com­pa­ny said. The drug is used to re­duce in­traoc­u­lar pres­sure for pa­tients with open-an­gle glau­co­ma or oc­u­lar hy­per­ten­sion, and af­fect­ed batch­es were dis­trib­uted across the US be­tween April 5 of last year and Feb. 22, 2023.
Apo­tex has been no­ti­fy­ing whole­salers, ware­hous­es and phar­ma­cies of the re­call and is ar­rang­ing for the re­turn of any re­called prod­uct. The FDA's re­call re­port states that pa­tients who have re­ceived the drug or have ques­tions should con­tact their phar­ma­cy and no­ti­fy their health­care provider for med­ical ad­vice.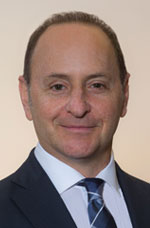 Jor­dan Berman
In an email to End­points News, Jor­dan Berman, VP of cor­po­rate glob­al af­fairs, busi­ness trans­for­ma­tion and strat­e­gy at Apo­tex, said that there have been "no drug safe­ty re­ports re­lat­ed to neg­a­tive health out­comes due to this prod­uct."
Apo­tex has is­sued a few re­calls in the past. In 2021, the man­u­fac­tur­er re­called three lots of the AD­HD treat­ment guan­facine due to trace amounts of que­ti­ap­ine fu­marate in one of the lots, the con­sump­tion of which could lead to a drop in blood pres­sure, sleepi­ness and dizzi­ness.
The man­u­fac­tur­er al­so launched a vol­un­tary re­call of two batch­es of the blood thin­ner in­jec­tion enoxa­parin sodi­um in 2021 af­ter dis­cov­er­ing that some sy­ringes were mis­la­beled and could pos­si­bly lead to pa­tients get­ting more of the drug than need­ed.