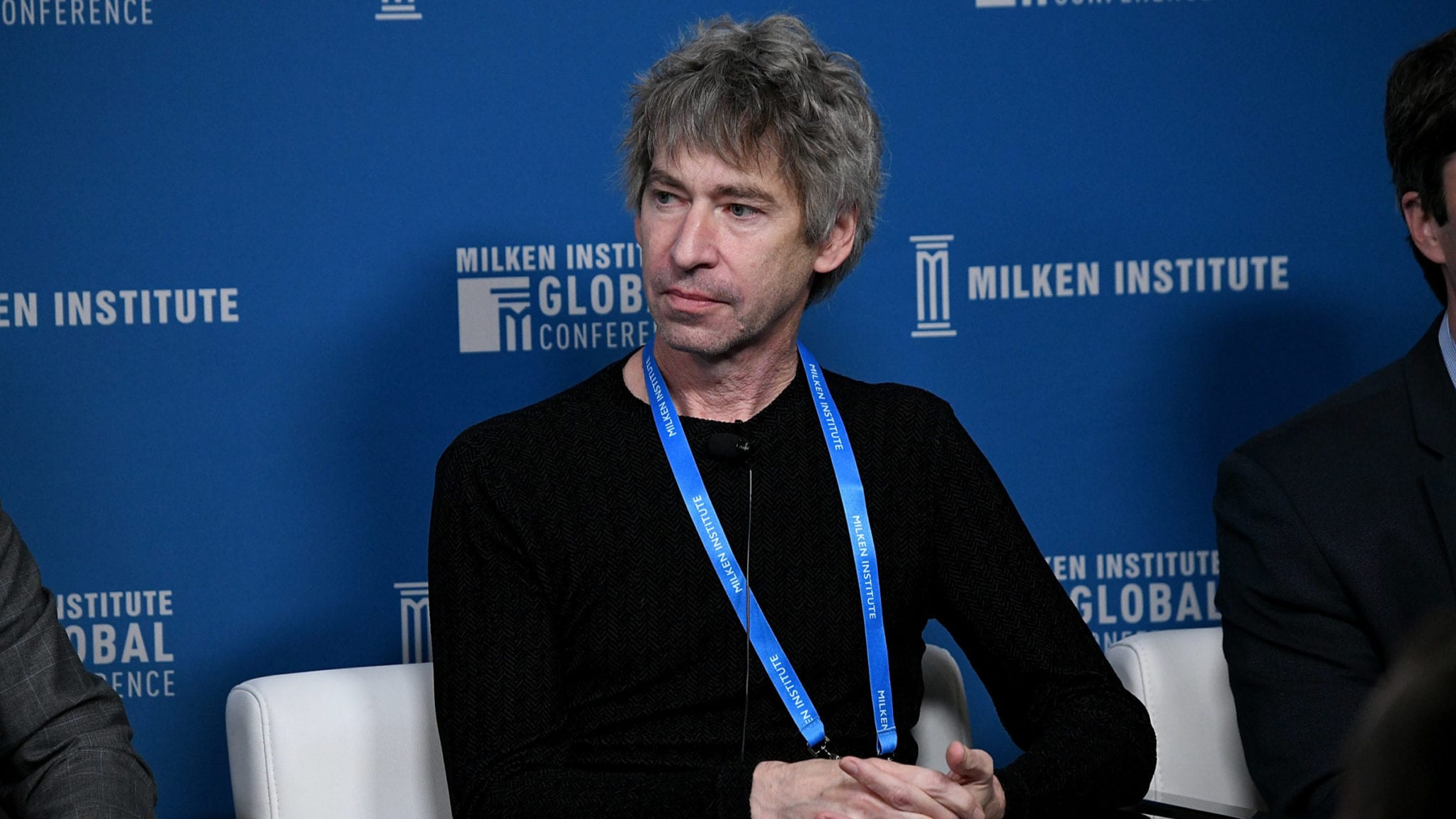 Bob Nelsen (Michael Kovac/Getty Images)
ARCH an­nounces largest fund yet, rais­ing $1.85B to back men­tal health, cell and gene edit­ing ap­proach­es
Near­ly a year ago, as the pan­dem­ic en­croached and the stock mar­ket cratered, Flag­ship and ARCH Ven­ture an­nounced three mega-funds worth a com­bined $2.6 bil­lion. They want­ed, ARCH's Bob Nelsen said, to re­store con­fi­dence "that there was mon­ey out there and a lot of it" to in­vest in biotech.
Since then, the stock mar­ket has re­turned — al­most fright­en­ing­ly so — and Nelsen has kept rais­ing and spend­ing cash. On Thurs­day, he an­nounced a new fund, worth $1.85 bil­lion. It's the largest pot yet for a VC fa­mous for its deep pock­ets.
This time, he said, there's no mes­sage oth­er than what they've been say­ing for years.
"It's just a con­tin­ued con­fi­dence in ba­sic sci­ence, and in­no­va­tion that's hap­pen­ing in health­care; it's re­al­ly a rev­o­lu­tion­ary time," he told End­points News. It's "keep­ing your head down and con­tin­u­ing to do what you do."
His­tor­i­cal­ly, ARCH has been known for back­ing huge plays with record in­vest­ments, most re­cent­ly launch­ing Re­silience with $800 mil­lion and a plan to re­think how all bi­o­log­ic drugs are made. An­oth­er ma­jor bet, the in­fec­tious dis­ease start­up Vir, may yet play a ma­jor role in the pan­dem­ic, lead­ing one of the ma­jor ef­forts to de­vel­op a neu­tral­iz­ing an­ti­body for Covid-19.
In an­nounc­ing the new fund, Nelsen ticked off a range of ar­eas the firm will look to pur­sue, most of which ARCH has pre­vi­ous­ly pushed for­ward, in­clud­ing gene edit­ing and cell ther­a­py.
"Men­tal health is at the top of my mind," he said.
ARCH has played a key role in pre­vi­ous men­tal health biotechs, most no­tably back­ing Sage Ther­a­peu­tics and Karuna. Nelsen said they may al­so in­vest in ap­proach­es to the is­sue out­side drug de­vel­op­ment, back­ing ef­forts in con­sumer health and health tech.
Al­though known for its huge plays, ARCH al­so hands out about 20 so-called "poor" deals that can range as low as $50,000 and ei­ther pro­vide seed cash for a par­tic­u­lar idea or help feed in­to a larg­er com­pa­ny. Both Vir and Re­silience, for ex­am­ple, com­bined mul­ti­ple small­er com­pa­nies in­to a large one, which then gar­nered sig­nif­i­cant in­vest­ment.
Not all those in­vest­ments, though, have worked out. Last year, Nelsen stepped away from the board of Uni­ty Biotech­nol­o­gy, an an­ti-ag­ing start­up that at­tract­ed sig­nif­i­cant in­vest­ment but failed a ma­jor tri­al last year. It's at least the sec­ond ma­jor set­back he's seen in an an­ti-ag­ing play, af­ter a late 90s, ear­ly 2000s bet on Cyn­thia Keny­on's Elixir Phar­ma­ceu­ti­cals went un­der.
Still, ARCH in­clud­ed it on a list of po­ten­tial ar­eas for the new fund, and Nelsen said he hasn't lost faith. They're con­tin­u­ing to mon­i­tor the field, he said.