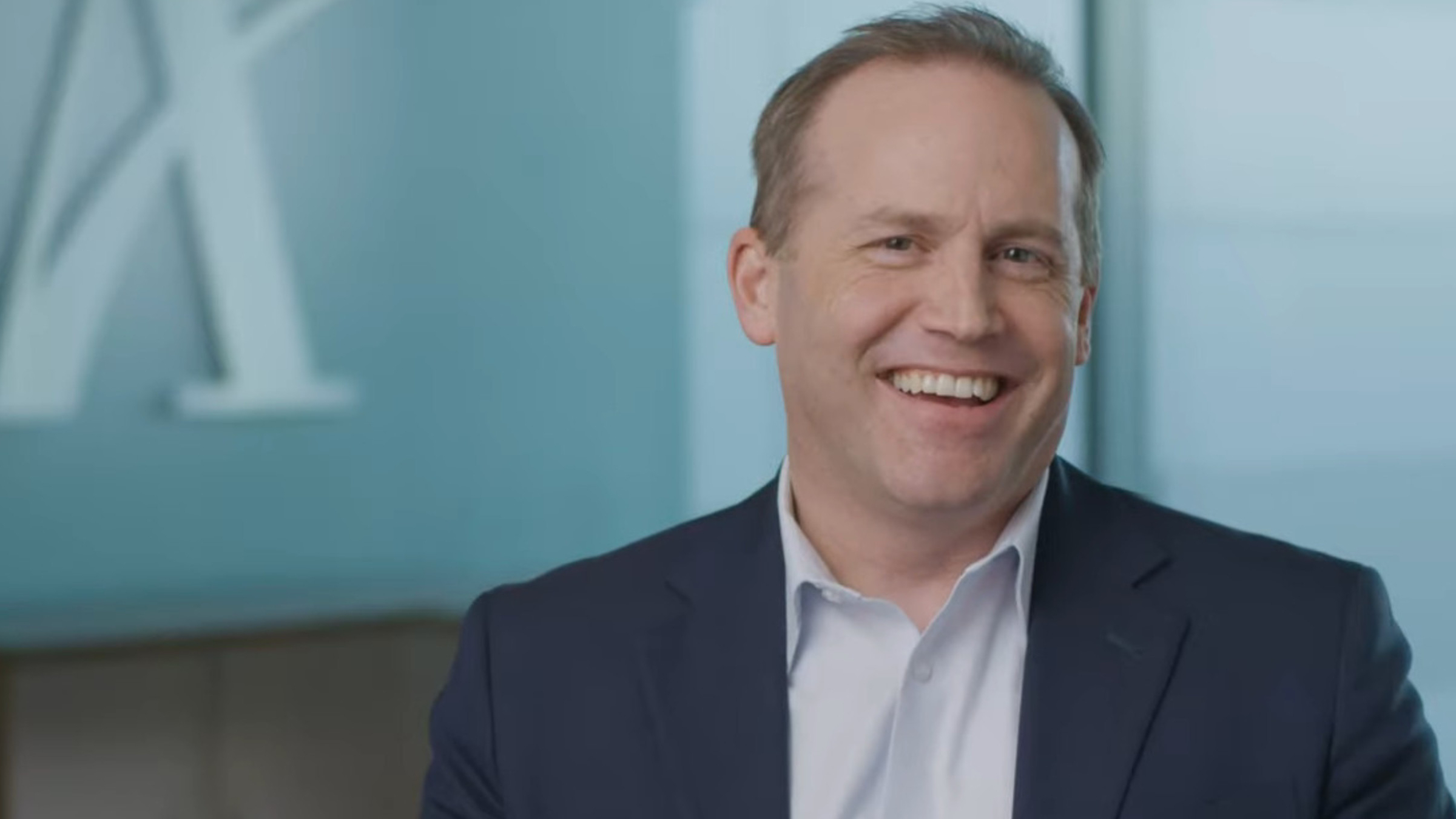 Joseph Payne, Arcturus CEO (Arcturus via YouTube)
Arc­turus touts $63M BAR­DA award for new mR­NA in­fluen­za vac­cine, hop­ing to prep against fu­ture pan­demics
A San Diego mR­NA biotech is look­ing to ex­pand its ef­forts in in­fluen­za, and a fed­er­al award will bring it clos­er to that goal.
Arc­turus Ther­a­peu­tics said Wednes­day that it won an award from HHS's BAR­DA worth $63.2 mil­lion, a grant that was award­ed as part of the en­ti­ty's pan­dem­ic in­fluen­za ef­forts. The grant will be divvied out over the next three years to boost Arc­turus' self-am­pli­fy­ing mR­NA vac­cine plat­form tech on mul­ti­ple as­pects, such as pre­clin­i­cal re­search, man­u­fac­tur­ing, non-clin­i­cal safe­ty stud­ies and reg­u­la­to­ry sup­port.
The goal, per an Arc­turus state­ment, is to push a can­di­date for in­fluen­za from pre­clin­i­cal through Phase I clin­i­cal stud­ies.
CEO Joseph Payne tells End­points News that there's a big dif­fer­ence be­tween sea­son­al in­fluen­za and pan­dem­ic in­fluen­za. One is the kind for which some­one gets their an­nu­al shot, and the oth­er is one that could mu­tate and be­come more of a threat.
"This pan­dem­ic flu is some­thing that is of sig­nif­i­cant con­cern for the Unit­ed States gov­ern­ment, be­cause it could be very lethal — far more lethal than Covid ever was," Payne added.
The CEO not­ed that there's in­creased en­er­gy in the US and around the world to be more proac­tive on pan­dem­ic pre­pared­ness, and right now there's a fo­cus on pan­dem­ic flu.
In the mean­time, the next im­me­di­ate step for Arc­turus is to start pre­clin­i­cal re­search.
"We're go­ing to be work­ing with the Unit­ed States gov­ern­ment to make sure that we're go­ing af­ter the strains that are of most con­cern in the pan­dem­ic flu space," Payne said.
Arc­turus' vac­cine de­sign, ac­cord­ing to Payne, hinges on its abil­i­ty to be self-am­pli­fy­ing, es­sen­tial­ly the abil­i­ty to ex­press an anti­gen for a week or two once it en­ters a cell, in­stead of one or two days. The CEO not­ed that it would al­low the vac­cine dose to be no big­ger than five µg, a sub­stan­tial dif­fer­ence com­pared to re­cent mR­NA boost­ers at 30 or 50 µg.
On top of that, the fi­nal prod­uct that the com­pa­ny hopes to de­liv­er to BAR­DA would by lyophilized, or freeze-dried, and would al­low for po­ten­tial­ly mul­ti-year stor­age in the na­tion­al strate­gic stock­pile.
The biotech pre­vi­ous­ly had shared re­sults from a "Phase I/II/III study" in late April from its lead can­di­date, a Covid-19 mR­NA vac­cine. While it was 55% ef­fec­tive at stop­ping symp­to­matic Covid-19 in­fec­tion and 95% ef­fec­tive at pre­vent­ing se­vere dis­ease, the da­ta came out af­ter more than a third of Amer­i­cans had al­ready got­ten their first boost­er. In­vestors sent the stock price $ARCT down 15%.
Fast for­ward to to­day, where the stock price is up 2% as of Thurs­day morn­ing.
BAR­DA, for its part, has been busy in re­cent months. On top of mul­ti­ple or­ders of Bavar­i­an Nordic's mon­key­pox vac­cine Jyn­neos, the of­fice gave out $11 mil­lion to Grand Riv­er Asep­tic Man­u­fac­tur­ing ear­li­er this week, which had agreed to pro­vide fill and fin­ish ser­vices for Bavar­i­an Nordic's vac­cine.