Ar­cus grabs US rights to a WuXi-built PD-1 as sec­ond wave of check­points builds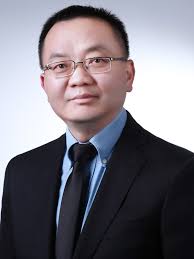 Chris Chen
West Coast up­start Ar­cus Bio­sciences has bagged its very own PD-1 an­ti­body to take in­to the clin­ic with its im­muno-on­col­o­gy pipeline drugs.
Ar­cus turned to WuXi Bi­o­log­ics and its Chi­nese part­ner Harbin Glo­ria Phar­ma­ceu­ti­cals for re­gion­al North Amer­i­can, Eu­ro­pean and Japan­ese rights to GLS-010. The US biotech is pay­ing $18.5 mil­lion up­front along with a po­ten­tial moth­er­load of de­vel­op­ment and sales mile­stones amount­ing to $816 mil­lion.
In ad­di­tion, Ar­cus signed a 3-year deal with WuXi on de­vel­op­ing its pipeline ther­a­pies.
Dis­cov­ered by WuXi un­der con­tract to Glo­ria, us­ing Lig­and's trans­genic rat plat­form tech, this is the lat­est in a long string of PD-(L)1 check­points that's form­ing be­hind the front-5 pi­o­neers from Mer­ck, Bris­tol-My­ers and oth­ers.
Just weeks ago, Cel­gene proved it was will­ing to weigh in with a ma­jor league pact when it struck a PD-1 deal with Chi­na's BeiGene for $413 mil­lion down and about a bil­lion dol­lars in mile­stones. In the cur­rent case, Ar­cus — found­ed by a suc­cess­ful team out of Flexus — is gain­ing a pro­gram that is cur­rent­ly in a Phase I study in Chi­na, un­der­scor­ing the grow­ing role that de­vel­op­ers are play­ing in Chi­na in this sec­ond wave of I/O drugs.
As the bi­ol­o­gy in­volved in PD-(L)1 check­points has grown ever clear­er to bio­phar­ma sci­en­tists, it seems that every­one would pre­fer to have their own check­point rather than sim­ply com­bine their drugs with ap­proved ther­a­pies like Op­di­vo and Keytru­da, the two lead­ers in the field. So In­cyte has its own, as does No­var­tis and oth­ers. Re­gen­eron and Sanofi are ea­ger to show they can leap in next year as they line up their own PD-1 for reg­u­la­to­ry re­view.
For many, the big ques­tion now is whether the en­tire PD-(L)1 field will be­come com­modi­tized, though front-lead­ing de­vel­op­ers in­sist that there are still plen­ty of ways to dis­tin­guish your­self — and make bil­lions.
"We are pleased that our in­te­grat­ed plat­form has en­abled com­pa­nies such as Glo­ria to en­ter in­to bi­o­log­ics with an ex­cit­ing pro­gram. We are al­so ex­cit­ed to en­ter in­to this agree­ment to ex­pe­dite bi­o­log­ics de­vel­op­ment to treat pa­tients glob­al­ly," com­ment­ed Dr. Chris Chen, CEO and ex­ec­u­tive di­rec­tor of WuXi Bi­o­log­ics. "This new part­ner­ship con­tin­ues to re­in­force the val­ue of our in­te­grat­ed ser­vice plat­form, the glob­al qual­i­ty WuXi Bi­o­log­ics com­mits to, and the suc­cess of our 'fol­low-the-mol­e­cule' strat­e­gy.