Arie Bellde­grun and David Chang score record IPO, now they plan to win the race to a his­toric FDA OK
Arie Bellde­grun and David Chang are once again in the race of a life­time — and they plan to stay in the lead to the first pi­o­neer­ing FDA OK in the field.
The two ex-Kite ex­ecs have pulled off the biggest biotech IPO of their gen­er­a­tion, up­siz­ing the of­fer­ing to 18 mil­lion shares and pric­ing at $18 a share — the top of the range.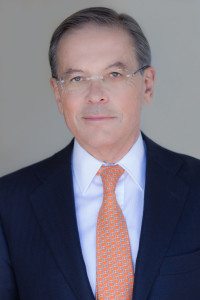 Arie Bellde­grun
The Al­lo­gene of­fer­ing brought in $324 mil­lion, peg­ging the mar­ket val­ue of the com­pa­ny at $2.2 bil­lion, and un­der­writ­ers will soon have a chance to boost that some more. That sum edges out Ax­o­vant, which raised $315 mil­lion in 2015 to back an Alzheimer's drug that turned out to be a com­plete bust.
"So far I have not seen a com­pa­ny that is all about al­lo­gene­ic," Bellde­grun tells me in a phone in­ter­view, dis­cussing the off-the-shelf ap­proach to CAR-T they scooped up from Pfiz­er. "This is a huge op­por­tu­ni­ty."
"We want to be in the lead," he adds.
To do that, Al­lo­gene can now re­ly on a war chest filled with the bulk of the mon­ey raised in a mon­ster, $744 mil­lion fundrais­ing blitz through the year.
The next big tran­si­tion point comes in the first half next year, when they go in­to the clin­ic with their lead ther­a­py. If they stay on sched­ule — fol­low­ing an al­ways haz­ardous course of clin­i­cal de­vel­op­ment — Chang says they could grab piv­otal da­ta by the end of 2021. In the mean­time, they'll al­so ush­er in an­oth­er clin­i­cal pro­gram in 2019, with an­oth­er ther­a­py that could pur­sue mul­ti­ple in­di­ca­tions in on­col­o­gy.
The pair have been there be­fore, rac­ing No­var­tis on per­son­al­ized CAR-T ther­a­pies. The phar­ma gi­ant just bare­ly edged them out. But that was a tech­nol­o­gy that was 15 years in the mak­ing, says Bellde­grun. Now they have a host of new tools, like gene edit­ing, at their dis­pos­al. And by carv­ing out a Pfiz­er group with 40 core staffers and a 4-year track record in pre­clin­i­cal work, they plan to make rel­a­tive­ly quick work of this new race.
We'll see lat­er to­day how in­vestors like the lat­est biotech uni­corn to hit the Nas­daq, where Bellde­grun and Chang made their mark with Kite Phar­ma — which sold to Gilead for $12 bil­lion, mak­ing in­vestors a bit gid­dy.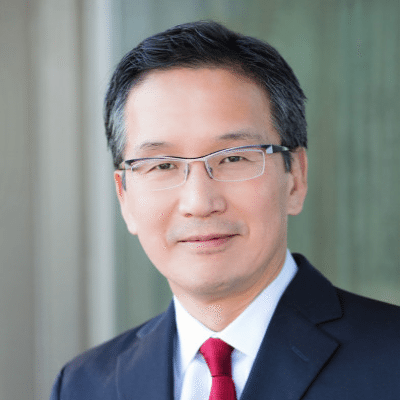 David Chang
Over the last 6 months they've raised $744 mil­lion for the com­pa­ny in the wake of in-li­cens­ing Pfiz­er's off-the-shelf CAR-T port­fo­lio, a fig­ure that would have been con­sid­ered some­thing of a pipe dream be­fore 2018 came around.
Now that the mon­ey blitz is done, open­ing up a 3-year run­way to an ap­point­ment with the FDA, the com­pa­ny will con­tin­ue a quest to de­vel­op the world's first off-the-shelf CAR-T, a sci­en­tif­ic chal­lenge that could swipe aside the pi­o­neer­ing per­son­al­ized drugs that are now on the mar­ket at No­var­tis and Gilead.
They've al­ready dou­bled the size of the orig­i­nal team, and more hires are to come. Al­lo­gene al­so has some am­bi­tious plans to es­tab­lish a lead­ing man­u­fac­tur­ing ef­fort, which will be key to their ul­ti­mate suc­cess in the field.
Gold­man Sachs & Co, J.P. Mor­gan Se­cu­ri­ties, Cowen and Com­pa­ny, and Jef­feries are act­ing as the joint book-run­ning man­agers for the of­fer­ing.
This year we've seen a rapid surge in new biotech IPOs, which was large­ly un­ex­pect­ed af­ter a cou­ple years of steady run­ning. And once again Bellde­grun and Chang have their tim­ing down per­fect­ly. In­evitably, a deal like this will raise ques­tions about just how hot things are on the Nas­daq right now, and whether we're in a bub­ble.
But it's not over yet.