Armed with $42.5M, Gem­i­ni em­braces the Goldilocks strat­e­gy in bring­ing pre­ci­sion med to AMD
For most biotech star­tups, the big chal­lenge lies in de­vel­op­ing one or two new drugs that promise to do a bet­ter job of tar­get­ing a par­tic­u­lar dis­ease.
But Gem­i­ni Ther­a­peu­tics — the lat­est in a long line­up of Cam­bridge, MA biotechs to roll out this year — isn't like most up­starts.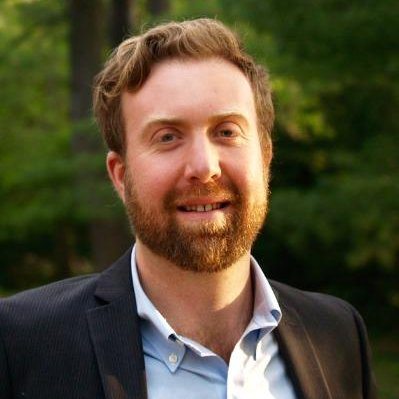 James McLaugh­lin
CEO James McLaugh­lin has set out to divvy up the large pop­u­la­tion of pa­tients at high risk of dry age-re­lat­ed mac­u­lar de­gen­er­a­tion — AMD — in­to small, ge­net­i­cal­ly de­fined buck­ets of pa­tients, and then find the right drug most like­ly to help them. And that's big enough to even­tu­al­ly in­volve a whole pipeline of ther­a­peu­tics.
"There are ge­net­ic vari­ants that in­crease the risk of dis­ease by 20 times or more. In­ter­est­ing tar­gets that were nev­er pur­sued; that is what got the pro­gram start­ed. Could we de­vel­op ther­a­peu­tics that were fea­si­ble and tractable for the eye?" says McLaugh­lin, the for­mer op­er­a­tions chief at gene ther­a­py pi­o­neer Voy­ager.
That process be­gan in stealth two and a half years ago, says McLaugh­lin, fol­lowed by the first seed fund­ing in 2016 as Gem­i­ni start­ed work­ing on the R&D side of the busi­ness. Now McLaugh­lin has a $42.5 mil­lion launch round co-led by At­las Ven­ture, Light­stone Ven­tures and Or­biMed. And the grow­ing 7-mem­ber team at Gem­i­ni will be start­ing out with three ba­sic tech­nolo­gies: re­com­bi­nant pro­teins, mon­o­clon­al an­ti­bod­ies and gene ther­a­py.
Find the right pop­u­la­tion first, he says, and you can de­ter­mine the right ther­a­peu­tic ap­proach sec­ond.
"It's def­i­nite­ly am­bi­tious," says the CEO, re­quir­ing dif­fer­ent teams to break down the tech and the pre­ci­sion med­i­cine they're pur­su­ing. So there's a team of gene ther­a­py ex­perts, a team on tar­get bi­ol­o­gy and a team on reti­nal dis­ease and AMD. "A lot of the con­ver­sa­tion is bridg­ing the gap be­tween the dis­ci­plines," he adds, with ad­vis­ers and founders from around the globe.
The Uni­ver­si­ty of Ed­in­burgh's Paul Bar­low, Andy Her­bert and Tufts Uni­ver­si­ty's Jo­han­na Sed­don are the sci­en­tif­ic founders.
Gem­i­ni's sci­en­tif­ic ad­vi­so­ry board in­cludes:
Reti­nal dis­ease and AMD ex­perts Alan Wright from the Uni­ver­si­ty of Ed­in­burgh, Dean Bok from UCLA and Bruce Jaf­fee.
Tar­get bi­ol­o­gy ex­perts in­clude John Atkin­son from Wash­ing­ton Uni­ver­si­ty in St. Louis, Michael Ehrmann from the Uni­ver­si­ty of Es­sen-Duis­berg, Kevin March­bank and Claire Har­ris from New­cas­tle Uni­ver­si­ty, and Si­mon Clark from the Uni­ver­si­ty of Man­ches­ter.
Gene ther­a­py ex­perts in­clude Shan­non Boye from Uni­ver­si­ty of Flori­da, Ar­avind Asokan from the Uni­ver­si­ty of North Car­oli­na, and Chris Mueller and Clau­dio Pun­zo from the Uni­ver­si­ty of Mass­a­chu­setts Med­ical School.
At this stage, Gem­i­ni has iden­ti­fied hun­dreds of ge­net­ic mu­ta­tions that play a role in the eye dis­ease. They're start­ing out with the "Goldilocks zone," small groups of 1% to 2% or so of the pa­tients like­ly to ben­e­fit the most from one of their tar­get­ed ap­proach­es. The big­ger groups can wait un­til lat­er, af­ter the biotech has shown what it can do with pa­tient pop­u­la­tions that re­sem­ble those found in rare dis­eases, where small tri­als can tell you a lot.
The re­cent up­beat re­view of Spark's ground­break­ing gene ther­a­py for the eye fo­cused con­sid­er­able at­ten­tion on just how at­trac­tive the eye is as a drug tar­get. It's large­ly con­tained, al­low­ing in­ves­ti­ga­tors to take a high­ly fo­cused ap­proach that avoids sys­temic threats. And it can be more straight­for­ward in as­sess­ing a drug's im­pact.
For now, it's Gem­i­ni's en­tire world.