Armed with $55M in Third Rock cash, Goldfinch Bio sets out to build a kid­ney dis­ease pipeline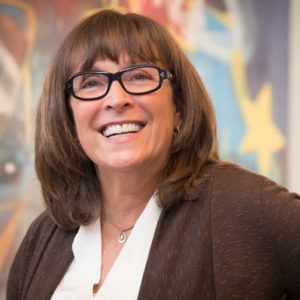 Three years ago, Pe­ter Mundel at Har­vard Med­ical School pub­lished an in­trigu­ing study in the New Eng­land Jour­nal of Med­i­cine that high­light­ed the promise of abat­a­cept in treat­ing a threat­en­ing kid­ney dis­ease. Like many in the field, he was look­ing for ways to adapt ex­ist­ing drugs to fight kid­ney dis­ease.
Now, though, Mundel has shut down his lab at Har­vard and joined a Third Rock start­up that is com­ing out of stealth mode to­day. But in­stead of adapt­ing old drugs for kid­ney dis­ease, the goal is to de­vel­op a pipeline of nov­el ther­a­pies, armed with new in­sights in­to the ge­net­ics of what trig­gers these ail­ments, and how they can be treat­ed.
It's a clas­sic Third Rock mod­el. The com­pa­ny was seed­ed for months as ven­ture in­vestors drew to­geth­er a kind of who's who in kid­ney dis­ease to ad­vise it. There's a start­up staff of 10, which will soon grow to about 25, and some key po­si­tions are be­ing filled by Third Rock play­ers who will grad­u­al­ly hand over their jobs as the start­up builds its team. And there's an A round of $55 mil­lion from Third Rock to get the team to some proof-of-con­cept da­ta af­ter they get in­to the clin­ic.
"Our first tar­get we think is in­volved in the main path­way dri­ving FS­GS (fo­cal seg­men­tal glomeru­loscle­ro­sis, char­ac­ter­ized by scar­ring of the kid­ney's fil­ter­ing units)," says Third Rock part­ner Ab­bie Cel­niker, who will be tak­ing the helm on an in­ter­im ba­sis for her first CEO role as a new part­ner at Third Rock. That's a fa­mil­iar tar­get for Mundel. And the com­pa­ny will be ex­plor­ing the broad­er set of dis­eases that FS­GS is in­volved in as it ramps up new pro­grams.
"I think its im­por­tant to rec­og­nize there has nev­er been a re­al kid­ney spe­cif­ic med­i­cine," Mundel tells me. Kid­ney drugs are typ­i­cal­ly de­vel­oped for oth­er con­di­tions and then tried in the kid­ney. "We are re­al­ly go­ing at the root; kid­ney spe­cif­ic tar­gets com­ing out of our ge­nom­ic in­for­ma­tion."
Mundel has joined Goldfinch as the se­nior vice pres­i­dent of bi­ol­o­gy. Jean-Christophe Har­mange is the se­nior vice pres­i­dent of drug dis­cov­ery. Clin­i­cal ge­neti­cist and Third Rock ven­ture part­ner Phil Reil­ly will serve as the com­pa­ny's in­ter­im chief med­ical of­fi­cer. Third Rock part­ner Neil Ex­ter will serve as in­ter­im chief op­er­at­ing of­fi­cer.
"I think this is a great time to ful­fill the dream of mak­ing kid­ney spe­cif­ic drugs," says Mundel. "And it's great to be in this Third Rock en­vi­ron­ment."