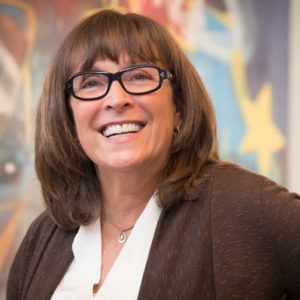 Three years ago, Peter Mundel at Harvard Medical School published an intriguing study in the New England Journal of Medicine that highlighted the promise of abatacept in treating a threatening kidney disease. Like many in the field, he was looking for ways to adapt existing drugs to fight kidney disease.
Now, though, Mundel has shut down his lab at Harvard and joined a Third Rock startup that is coming out of stealth mode today. But instead of adapting old drugs for kidney disease, the goal is to develop a pipeline of novel therapies, armed with new insights into the genetics of what triggers these ailments, and how they can be treated.
It's a classic Third Rock model. The company was seeded for months as venture investors drew together a kind of who's who in kidney disease to advise it. There's a startup staff of 10, which will soon grow to about 25, and some key positions are being filled by Third Rock players who will gradually hand over their jobs as the startup builds its team. And there's an A round of $55 million from Third Rock to get the team to some proof-of-concept data after they get into the clinic.
"Our first target we think is involved in the main pathway driving FSGS (focal segmental glomerulosclerosis, characterized by scarring of the kidney's filtering units)," says Third Rock partner Abbie Celniker, who will be taking the helm on an interim basis for her first CEO role as a new partner at Third Rock. That's a familiar target for Mundel. And the company will be exploring the broader set of diseases that FSGS is involved in as it ramps up new programs.
"I think its important to recognize there has never been a real kidney specific medicine," Mundel tells me. Kidney drugs are typically developed for other conditions and then tried in the kidney. "We are really going at the root; kidney specific targets coming out of our genomic information."
Mundel has joined Goldfinch as the senior vice president of biology. Jean-Christophe Harmange is the senior vice president of drug discovery. Clinical geneticist and Third Rock venture partner Phil Reilly will serve as the company's interim chief medical officer. Third Rock partner Neil Exter will serve as interim chief operating officer.
"I think this is a great time to fulfill the dream of making kidney specific drugs," says Mundel. "And it's great to be in this Third Rock environment."
---
The best place to read
Endpoints News

? In your inbox.

Comprehensive daily news report for those who discover, develop, and market drugs. Join 44,700+ biopharma pros who read Endpoints News by email every day.

Free Subscription
---
---
---