Armed with CRISPR and a $38M round, eGe­n­e­sis tack­les the Holy Grail of xeno­trans­plan­ta­tion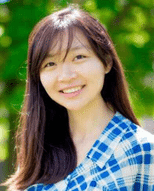 Luhan Yang, eGe­n­e­sis
The first crude re­search in­volv­ing xeno­trans­plan­ta­tion goes back to the 1960s, when in­ves­ti­ga­tors first ac­tive­ly con­sid­ered the pos­si­bil­i­ties of har­vest­ing or­gans from pri­mates for use in hu­mans. That failed, and sub­se­quent at­tempts run­ning through the mid-90s al­so flopped, with in­com­pat­i­bil­i­ty prov­ing im­pos­si­ble to over­come, while al­so rais­ing some big fears about trans­fer­ring pig virus­es to hu­mans with po­ten­tial­ly cat­a­stroph­ic re­sults.
But George Church and his cel­e­brat­ed team at Har­vard have been us­ing a hot new lab tool to give xeno­trans­plan­ta­tion an­oth­er shot at the re­al world. And now the team has raised $38 mil­lion from some for­ward-think­ing in­vestors to see if yes­ter­day's sci­ence fic­tion can be­come to­mor­row's land­mark re­al­i­ty.
Xeno­trans­plan­ta­tion "has been aban­doned for the past 15 years," says Luhan Yang, an award-win­ning young sci­en­tist who's the CSO and co-founder at eGe­n­e­sis. But Yang and her 10-mem­ber crew are us­ing CRISPR gene edit­ing tech­nol­o­gy to knock out prob­lem anti­gens to ad­dress the re­jec­tion is­sue while prov­ing in a pre­clin­i­cal set­ting that you can erad­i­cate the prob­lem virus from the pig genome, hope­ful­ly clos­ing the door on any pos­si­ble plague that could be trig­gered.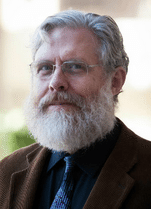 George Church
Yang says she's al­ready pub­lished her work show­ing the pos­si­bil­i­ties there, but she's al­so quick to ac­knowl­edge just how ear­ly-stage the pre­clin­i­cal an­i­mal re­search is, and the long road ahead be­fore this can be test­ed in hu­mans.
"We have to see whether the or­gan is safe, com­pat­i­ble with the hu­man host, be­fore we move in­to the pa­tient," says the CSO. "2017 is a very im­por­tant year for us" as eGe­n­e­sis con­tin­ues its work on Pigs 2.0 to ad­dress both is­sues.
It took some vi­sion­ary VCs will­ing to fund some rad­i­cal ideas to make this pos­si­ble, says Yang. Bio­mat­ics Cap­i­tal and Arch Ven­ture Part­ners co-led the round with par­tic­i­pa­tion from Khosla Ven­tures, Al­ta Part­ners, Alexan­dria Eq­ui­ties, Her­itage Provider Net­work, Berggru­en Hold­ings North Amer­i­ca Ltd., Up­ris­ing, and Fan Ven­tures. In ad­di­tion, Daniel S. Lynch — the for­mer CEO of Im­Clone — has joined eGe­n­e­sis as ex­ec­u­tive chair­man. They've be­gun the process of look­ing for a CEO while the team is set to grow to about 15 to 20 now that the new fi­nanc­ing has ar­rived.
I wrote about Bio­mat­ics and its two man­ag­ing part­ners yes­ter­day. They've put to­geth­er a $200 mil­lion fund look­ing for some break­through sci­ence to sup­port. And it doesn't get much more am­bi­tious than this. Arch, mean­while, has prid­ed it­self in bankrolling break­through ideas in biotech. This was tai­lor made for them.
Xeno­trans­plan­ta­tion may sound a lit­tle far-fetched to some, con­cedes Yang. But if they can get this to work, the con­se­quences of farm­ing tis­sue and or­gans like hearts and kid­neys are enor­mous. In her na­tive Chi­na, she says, the cul­ture and re­li­gion make or­gan do­na­tions rare. Xeno­trans­plan­ta­tion would save a large num­ber of lives.
For now, though, the team is keep­ing its time­lines to it­self. How much time will it take to try this in hu­mans? It's still to ear­ly to say, says Yang, who al­so didn't want to spec­u­late. But they've just tak­en some big steps for­ward with the fi­nanc­ing.