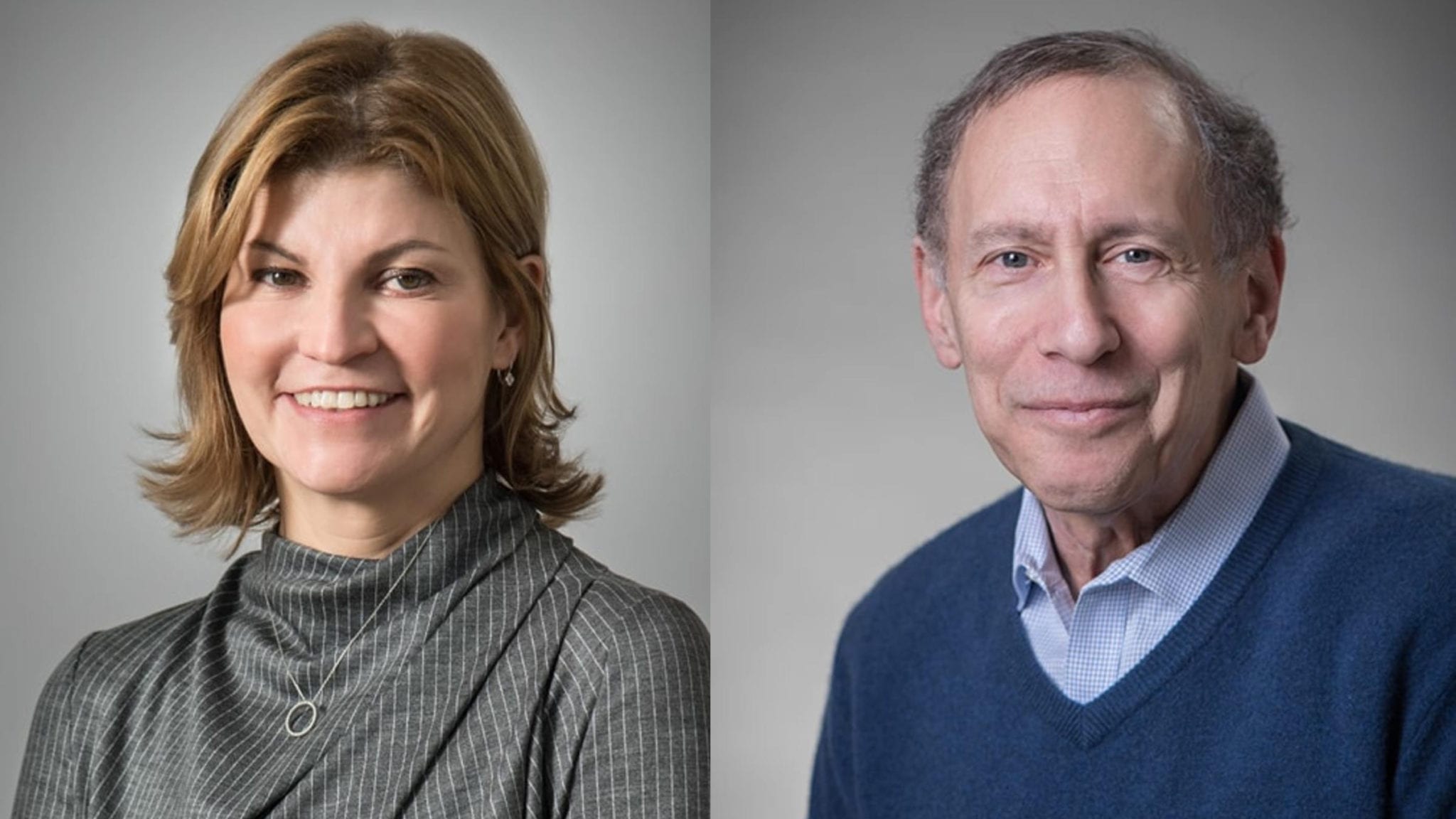 Christine Bunt, Robert Langer. Verseau
Armed with Langer tech and $50M, Verseau hails new check­point drugs un­leash­ing macrophages against can­cer
The ris­ing pop­u­lar­i­ty of CD47 has pro­pelled the "don't-eat-me" sig­nal to house­hold name sta­tus in the im­muno-on­col­o­gy world: By block­ing that pro­tein, the the­o­ry goes, one can stop can­cer cells from fool­ing macrophages. But just as PD-(L)1 mere­ly rep­re­sents the most fruit­ful of all check­points reg­u­lat­ing T cells, Verseau Ther­a­peu­tics is con­vinced that CD47 is one of many reg­u­la­tors one can mod­u­late to stir up or tame the im­mune sys­tem.
"Macrophages are in­ter­est­ing be­cause we were all ed­u­cat­ed prob­a­bly 20 years ago that they are the big eaters in the im­mune sys­tem, but they're re­al­ly the or­ches­tra­tors of the im­mune sys­tem," CEO Chris­tine Bunt said.
But the cells are al­so high­ly so­phis­ti­cat­ed and hard to work with, and pre­vi­ous ap­proach­es have fo­cused more on de­plet­ing than mo­bi­liz­ing them.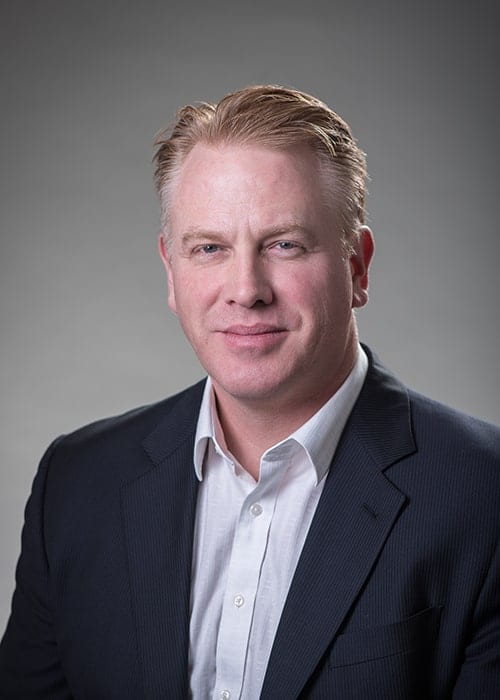 Dan An­der­son
So Bunt, a Big Phar­ma vet who's then a part­ner at 20/20 Health­Care Part­ners, called Bob Langer at MIT hop­ing to find a way to work with non-T cell tar­get­ing im­munother­a­pies. The duo had worked to­geth­er to start Taris Med­ical — which was even­tu­al­ly sold to Al­ler­gan — and this time around she li­censed siR­NA de­liv­ery tech from Langer and Koch In­sti­tute in­ves­ti­ga­tor Dan An­der­son for a val­i­da­tion and dis­cov­ery plat­form. They al­so wooed Ig­or Feld­man and Ta­tiana Novo­brant­se­va, two sci­en­tists in­volved in cre­at­ing Jounce Ther­a­peu­tics.
Af­ter re­ceiv­ing its first in­jec­tion of cap­i­tal in 2017, Verseau is now ready to emerge from stealth with its lead pro­gram. Equipped with $50 mil­lion from 20/20 Health­Care Part­ners, 3SBio, Alexan­dria Ven­ture In­vest­ments, High­light Cap­i­tal, In­Harv Part­ners, The Mark Foun­da­tion for Can­cer Re­search and Yonghua Cap­i­tal, the biotech aims to bring their first macrophage check­point mod­u­la­tor (MCM) to the clin­ic.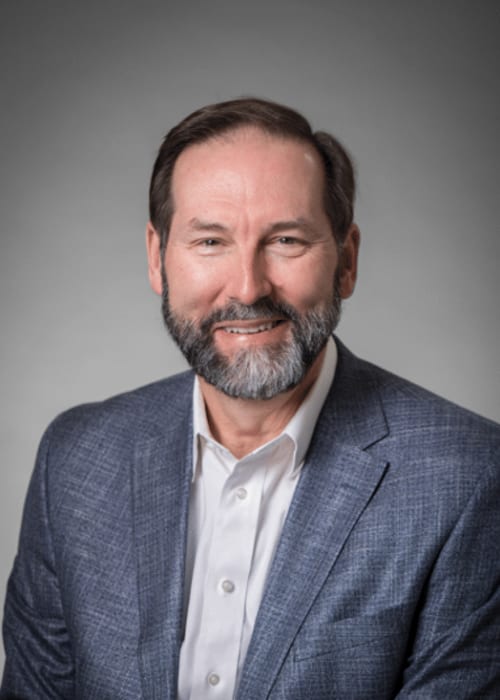 George Golumbes­ki
The tar­get, PS­GL-1, is one of 23 that Verseau has iden­ti­fied as mas­ter switch­es that ad­dress the func­tion of macrophages more ful­ly than the an­ti-CD47 par­ty has. While Bunt said she's had dis­cus­sions with Irv Weiss­man and ap­plaud the work he and oth­ers have done in the field, their ap­proach on­ly scratch­es the sur­face.
George Golumbes­ki, the for­mer BD chief at Cel­gene who's kept him­self busy with a string of board chair po­si­tions, of­fered a ring­ing en­dorse­ment of this ap­proach as he jumps in to lead the board.
"The fo­cus on myeloid cells as an av­enue to broad­en the ther­a­peu­tic po­ten­tial of im­munother­a­py is emerg­ing quick­ly, and Verseau is po­si­tioned to make a sig­nif­i­cant im­pact on this field," said Golumbes­ki, Chair­man of the Board of Verseau. "The ear­ly da­ta are im­pres­sive and sug­gest that macrophage-tar­get­ed ther­a­peu­tics may be­come a sig­nif­i­cant ad­vance in im­munother­a­py."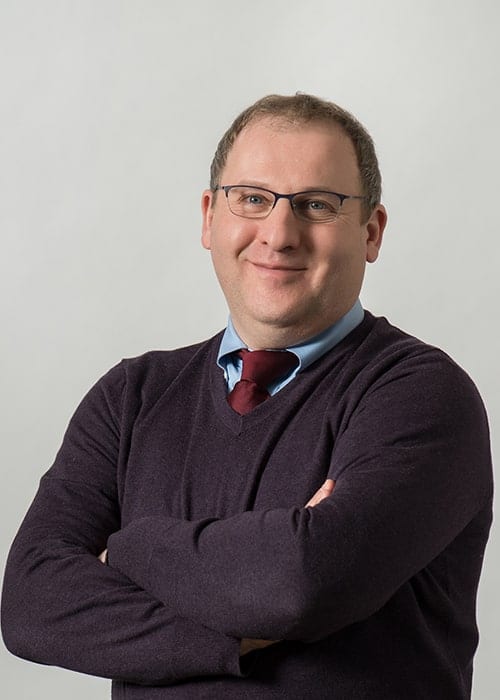 Ig­or Feld­man
While to­day marks Verseau's of­fi­cial com­ing-out par­ty, avid biotech news read­ers may re­mem­ber that in Feb­ru­ary Chi­na's 3SBio an­nounced it's li­censed rights to three an­ti­bod­ies from the Boston-based start­up. That was a some­what awk­ward sit­u­a­tion of putting the car­riage in front of the horse, but now that she is free to speak about it Bunt is clear­ly pleased about se­cur­ing a Chi­na deal ear­ly in Verseau's life — an un­con­ven­tion­al route of ob­tain­ing de­vel­op­ment cap­i­tal.
"Chi­na is a ter­rif­ic mar­ket — I'm there 4 times a year — but you need lo­cal part­ners if you need to con­quer that mar­ket," she said.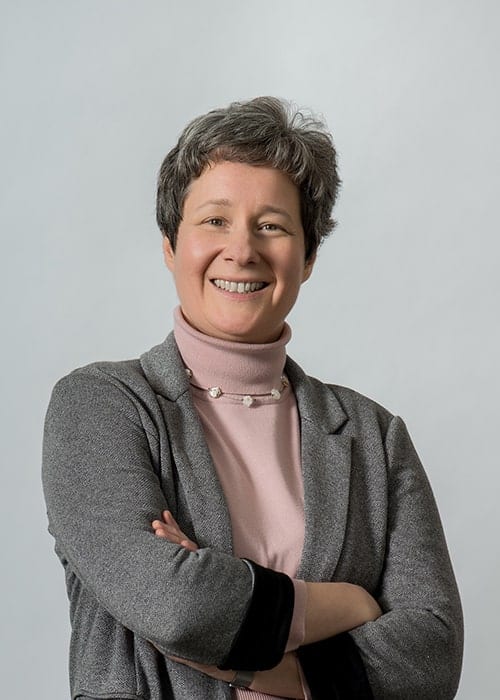 Ta­tiana Novo­brant­se­va
3SBio's man­u­fac­tur­ing ca­pa­bil­i­ties were ap­peal­ing, as was their will­ing­ness to shoul­der some pre­clin­i­cal and clin­i­cal work, which could start to pave the way to par­al­lel reg­u­la­to­ry fil­ings in the US and Chi­na.
Bunt's state­side team of 32 re­cent­ly re­lo­cat­ed to a big­ger lab in Bed­ford, MA to ac­com­mo­date the un­ex­pect­ed­ly speedy growth, and they an­tic­i­pate hir­ing will at a fast clip.