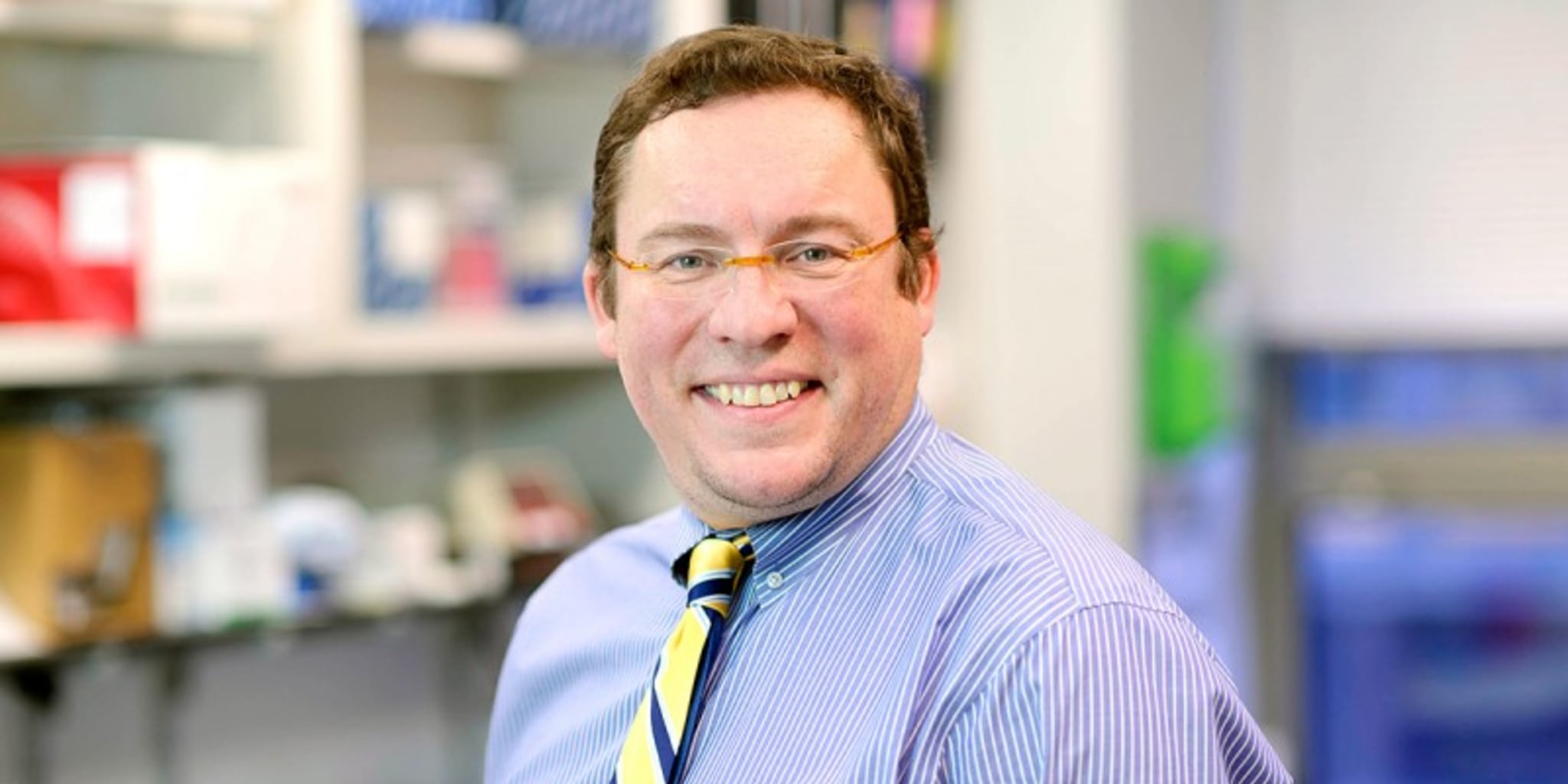 Ar­mored CAR-Ts? Memo­r­i­al Sloan Ket­ter­ing en­gi­neers CAR-T loaded with check­point in­hibitors
Sci­en­tists at Memo­r­i­al Sloan Ket­ter­ing have en­gi­neered a hy­brid can­cer ther­a­py that might just bring two of hottest ar­eas of on­col­o­gy sci­ence to­geth­er in one pack­age: CAR-T and check­point in­hibitors.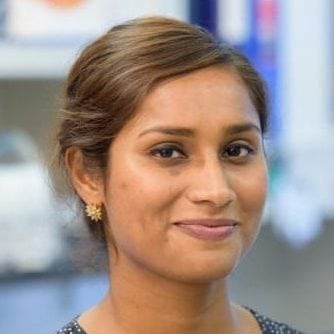 Sar­wish Rafiq
That's the hope of a team of MSK re­searchers work­ing in the labs of Re­nier Bren­t­jens, a renowned physi­cian-sci­en­tist in New York City. They just pub­lished a pa­per in Na­ture — au­thored by Sar­wish Rafiq, Oladapo Yeku, and Hol­lie Jack­son — out­lin­ing their suc­cess in an­i­mal mod­els.
"We took a step back and said, 'How can we make CAR T cells bet­ter?' That's when we de­cid­ed to try to com­bine these two promis­ing ap­proach­es," Bren­t­jens said. "This proves — at least in a mouse mod­el — that we can now have our cake and eat it too."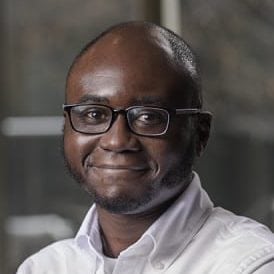 Oladapo Yeku
The ear­ly re­search is promis­ing. Here's how it works: MSK's new­ly de­signed CAR-T cells come loaded with a minia­ture ver­sion of a check­point-block­ing an­ti­body, sim­i­lar to drugs al­ready on the mar­ket like Op­di­vo and Keytru­da. When the loaded CAR-T is de­liv­ered to the tu­mor en­vi­ron­ment, the an­ti­bod­ies are se­cret­ed — bind­ing to PD-1 pro­teins and slam­ming the brakes on im­mune cells. This al­lows the CAR-Ts to bet­ter fight the can­cer cells, with an army of an­ti­bod­ies by their side.
MSK is call­ing this new tech an "ar­mored CAR T." They made two ver­sions of it: one that rec­og­nizes CD19 (found in cer­tain blood can­cers), and the oth­er that rec­og­nizes MUC16, which is found in some ovar­i­an and pan­cre­at­ic can­cers.
In mouse mod­els, the re­searchers found that mice on the ar­mored CAR treat­ment lived sig­nif­i­cant­ly longer than those on reg­u­lar CARs, and the ar­mored CARs stuck around in the body longer, too. Plus, the check­point drugs re­leased by the CAR-Ts cre­at­ed a help­ful by­stander ef­fect, and PD-1 an­ti­bod­ies were low in cir­cu­lat­ing blood (hope­ful­ly in­di­cat­ing that the treat­ment wasn't spread­ing be­yond the tu­mor site).
"An ar­mored CAR T ap­proach rep­re­sents the next phase of in­no­va­tion in T cell ther­a­pies," Bren­t­jens said in a news re­lease. "These da­ta, to­geth­er with in vi­vo mod­els, sug­gest that this is an ear­ly step to­ward ex­plor­ing how we can make the first it­er­a­tions of CAR T cell ther­a­pies even bet­ter."
MSK says it's in the process of de­sign­ing clin­i­cal tri­als in hu­mans.
---
Pho­to: Re­nier J. Bren­t­jens. Memo­r­i­al Sloan Ket­ter­ing