Ar­ray MEK/BRAF com­bo beats out Roche ri­val in PhI­II melanoma OS show­down
Ar­ray Bio­Phar­ma's MEK/BRAF in­hibitor com­bo hand­i­ly beat out Roche's Zelb­o­raf on over­all sur­vival scores among a group of pa­tients suf­fer­ing from ad­vanced melanoma with a BRAF mu­ta­tion.
Al­ready up for re­view at the FDA af­ter post­ing pos­i­tive pro­gres­sion-free sur­vival da­ta, the Boul­der, CO-based com­pa­ny re­port­ed to­day that the com­bi­na­tion of en­co­rafenib 450 mg dai­ly and binime­tinib 45 mg twice dai­ly — dubbed COM­BO450 — pro­duced a me­di­an OS of 33.6 months, dou­bling the 16.9 months record­ed in the Zelb­o­raf (ve­mu­rafinib) arm.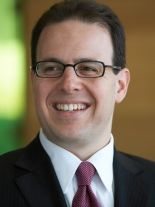 Ron Squar­er
"Ve­mu­rafinib per­formed as ex­pect­ed," Ar­ray CEO Ron Squar­er told me in a pre­view of the re­lease this morn­ing. "COM­BO450 was quite re­mark­able at three years. Just a few years ago ex­pect­ed sur­vival was un­der a year. We've made tremen­dous progress."
The PDU­FA date is set for June 30, though the agency has a track record of some­times speed­ing up its ap­provals for ap­pli­ca­tions it feels strong­ly about. Squar­er says the com­pa­ny has been busy lay­ing the ground­works for a com­mer­cial roll­out, and will be ready to roll in May.
While the new OS da­ta may not be need­ed for the OK, it cer­tain­ly won't hurt the biotech's com­mer­cial prospects.
Ar­ray's in­ves­ti­ga­tion­al drug binime­tinib has had a few ups and downs last year. In March, Ar­ray walked back plans to file an NDA af­ter lack­lus­ter da­ta in NRAS-pos­i­tive melanoma di­min­ished its prospects for ap­proval, ahead of the com­bo suc­cess. More re­cent­ly the biotech struck a deal with Pfiz­er $PFE to fund sev­er­al can­cer drug com­bo stud­ies us­ing the phar­ma gi­ant's PARP in­hibitor ta­la­zoparib and the PD-L1 check­point avelum­ab.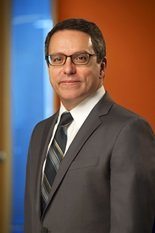 Vic­tor San­dor
Ar­ray is part­nered with Pierre Fab­re. Its stock price $AR­RY jumped 11% Tues­day morn­ing.
"We are ex­cit­ed to re­port these over­all sur­vival re­sults from the COLUM­BUS tri­al," said Vic­tor San­dor, the CMO at Ar­ray. "This en­cour­ag­ing over­all sur­vival find­ing fur­ther val­i­dates pre­vi­ous­ly re­port­ed me­di­an pro­gres­sion-free sur­vival and over­all re­sponse rate re­sults, and tak­en to­geth­er with the at­trac­tive tol­er­a­bil­i­ty pro­file, these da­ta sug­gest that the com­bi­na­tion of en­co­rafenib with binime­tinib has the po­ten­tial to be­come a promis­ing new treat­ment op­tion for these pa­tients."