Ar­ray walks back its FDA pitch on binime­tinib, de­rail­ing plans for com­mer­cial launch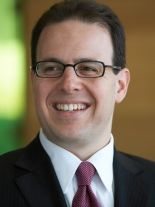 Ron Squar­er, CEO
Ar­ray Bio­Phar­ma has some ex­plain­ing to do. Fif­teen months af­ter the Boul­der, CO-based biotech said that it had the da­ta need­ed for its first ap­proval of binime­tinib for NRAS-pos­i­tive melanoma, ex­ecs are walk­ing back the ap­pli­ca­tion and its plans for a launch.
In a state­ment out Sun­day evening, Ar­ray $AR­RY said that af­ter get­ting feed­back from the FDA, ex­ecs "con­clud­ed that the clin­i­cal ben­e­fit demon­strat­ed in the Phase 3 NEMO clin­i­cal tri­al would not be found suf­fi­cient to sup­port ap­proval of the NRAS-mu­tant melanoma NDA."
Shares of Ar­ray dropped 26% in pre-mar­ket trad­ing Mon­day.
Michael Schmidt at Leerink was not pleased. He not­ed:
While NRAS+ melanoma was on­ly a small val­ue dri­ver for the com­pa­ny, we think this comes as a sur­prise to in­vestors and is a clear set­back for the com­pa­ny and mgmt.'s reg­u­la­to­ry and com­mer­cial strat­e­gy. Re­call, man­age­ment planned to build a com­mer­cial in­fra­struc­ture and vis­i­bil­i­ty with cus­tomers this year around the launch in NRAS+ melanoma, which would al­so be in prepa­ra­tion for the planned launch in 2018 of binime­tinib/en­co­rafenib in more com­pet­i­tive BRAF+ melanoma, which is AR­RY's main val­ue dri­ver.
It was a much dif­fer­ent sto­ry back in late 2015 when CEO Ron Squar­er said that their MEK block­er hit the pri­ma­ry end­point on pro­gres­sion-free sur­vival, with the drug arm reg­is­ter­ing 2.8 months com­pared to 1.5 months for a group on dacar­bazine. It didn't look like much, but Ar­ray said it was plen­ty to take to the FDA.
In the sum­mer of 2016, though, the biotech al­so con­ced­ed that the drug had not sig­nif­i­cant­ly im­proved over­all sur­vival.
Ar­ray has had plen­ty of ups and downs with the drug. No­var­tis had part­nered with the com­pa­ny, but punt­ed the pro­gram when they ex­e­cut­ed a big as­set swap with Glax­o­SmithK­line. Pierre Fab­ry then took their spot, but Ar­ray held on to US com­mer­cial rights.
Ar­ray is plan­ning to file binime­tinib for BRAF-mu­tant melanoma in a few months.
Last fall the biotech re­port­ed that a com­bo of en­co­rafenib (LGX818) plus binime­tinib beat out a so­lo BRAF in­hibitor, Zelb­o­raf (ve­mu­rafenib), with a me­di­an pro­gres­sion-free sur­vival rate of 14.9 months vs. 7.3 months in the con­trol arm for BRAF-mu­tant melanoma pa­tients. There was a hitch, though, as the pair-up showed a me­di­an PFS of 14.9 months ver­sus 9.6 months for en­co­rafenib alone, which was not sta­tis­ti­cal­ly sig­nif­i­cant.