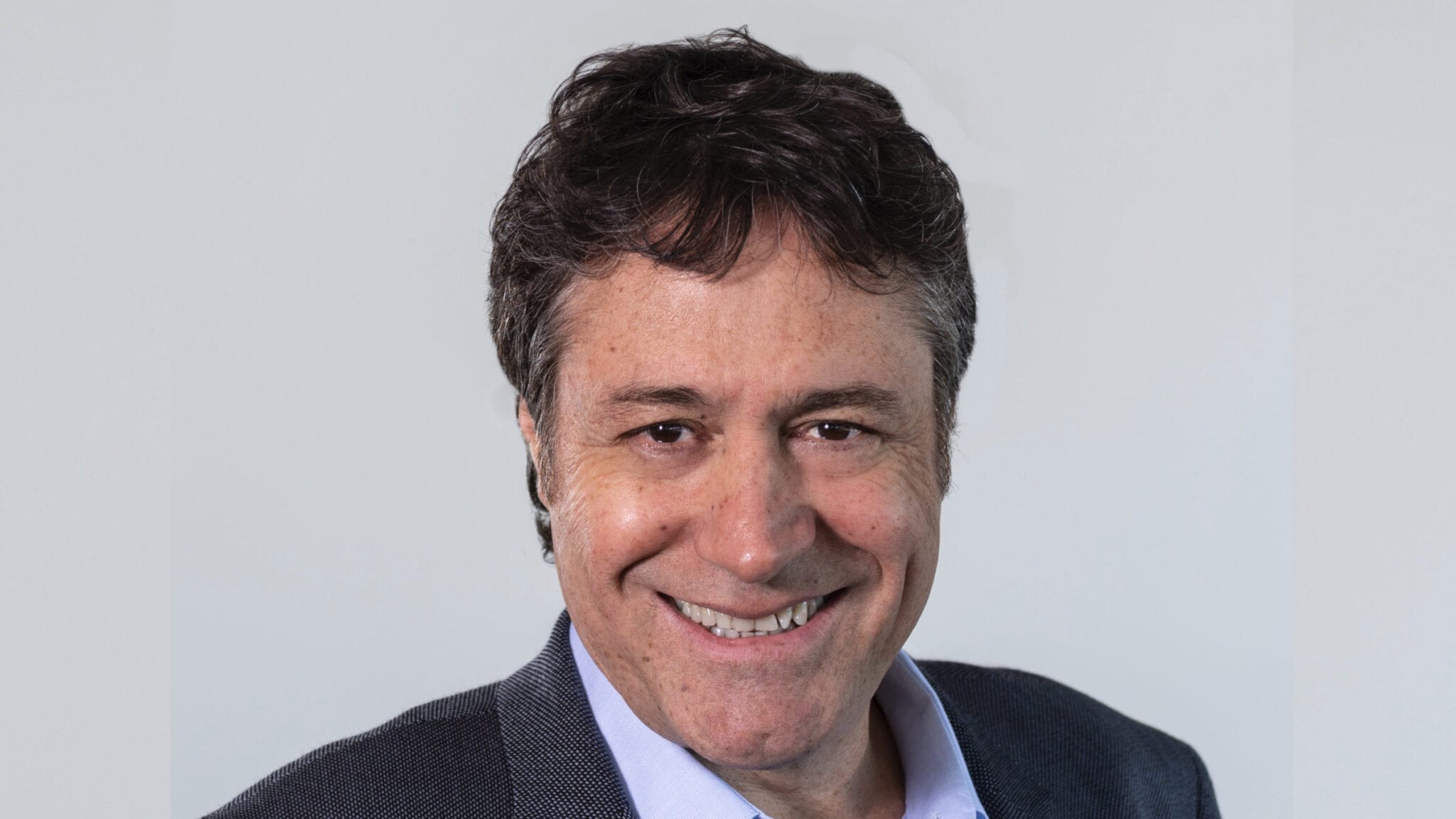 As al­lo­gene­ic cell ther­a­py ap­proach­es flour­ish, Cen­tu­ry loads up $160M to scale iP­SC plat­form for CAR-T, CAR-NK
La­lo Flo­res is con­fi­dent he's found the way for­ward in cell ther­a­py.
The feel­ing, to be sure, is not ex­clu­sive. Thanks to splashy com­pa­nies like Al­lo­gene and Arti­va, bio­phar­ma is well aware of the promis­es of al­lo­gene­ic ther­a­pies as next-gen­er­a­tion al­ter­na­tives to the au­tol­o­gous CAR-Ts that have al­ready made it to the mar­ket. But few­er are talk­ing about a fin­er dis­tinc­tion with­in that al­lo­gene­ic group: Where do you find the cells to en­gi­neer and turn in­to a fi­nal off-the-shelf prod­uct?
While most have opt­ed for donor cells, Cen­tu­ry Ther­a­peu­tics — where Flo­res is CEO — is bank­ing on in­duced pluripo­tent stem cells.
Al­most two years af­ter launch­ing with $250 mil­lion in cash and three em­ploy­ees, it's col­lect­ed $160 mil­lion to fu­el the now 100-per­son team's dash to the clin­ic.
In par­al­lel with all the ad­vances in cell en­gi­neer­ing over the years, there's been a sim­i­lar evo­lu­tion in the sci­ence of re­pro­gram­ming skin or blood cells in­to an em­bry­on­ic-like state and coax­ing them in­to T or NK cells. Fate Ther­a­peu­tics, a J&J-part­nered pi­o­neer now in the clin­ic, has done much to ed­u­cate the field about it, and more re­cent­ly we've seen star­tups like Notch emerge; Cen­tu­ry wants to join them in the lead­ing spot, Flo­res said.
The room for im­prove­ment, af­ter all, is sig­nif­i­cant. Even in the few lym­phoma in­di­ca­tions where Kym­ri­ah and Yescar­ta have been ap­proved, not all pa­tients achieve a com­plete re­sponse and many who do would re­lapse.
"So clear­ly what that means is that there was not enough pres­sure on the tu­mor, there were enough cells that sur­vived that treat­ment […] and that's the rea­son pa­tients re­lapse," Flo­res said. "Our goal at Cen­tu­ry is to in­crease the dura­bil­i­ty of the re­spons­es."
Cen­tu­ry is "plat­form ag­nos­tic" and there­fore de­vel­op­ing both CAR-T and CAR-NKs cre­at­ed with its iP­SCs. The lead pro­gram is a CD19 CAR-T that they hope to steer in­to a hu­man tri­al by 2022.
In ad­di­tion to the anti­gen tar­gets, the biotech has de­vised a com­bi­na­tion of three ge­net­ic ed­its to pre­vent im­mune re­jec­tion of the ther­a­peu­tic cells — open­ing up the pos­si­bil­i­ty to dose sev­er­al times un­til the pa­tient re­sponds.
With each new pro­gram, once they fi­nal­ize all the mod­i­fi­ca­tions Cen­tu­ry would iso­late a sin­gle clone to start what they call a mas­ter cell bank.
"It may take you a cou­ple of years to get to that point," Flo­res said. "But once you have a mas­ter cell bank, that is the be­gin­ning of your man­u­fac­tur­ing process. And from there it on­ly takes you 30 days to make a man­u­fac­tur­ing run that will sup­ply thou­sands of dos­es."
Ul­ti­mate­ly, he en­vi­sions Cen­tu­ry's ther­a­pies to be stored as a frozen prod­uct in hos­pi­tals. The pre­clin­i­cal pipeline goes af­ter a slate of hema­to­log­i­cal ma­lig­nan­cies as well as sol­id tu­mors like glioblas­toma, where they would de­ploy a bis­pe­cif­ic CAR. The sub­stan­tial back­ing from Ver­sant and Bay­er in its Se­ries B has helped Flo­res re­cruit a ex­perts in pro­tein en­gi­neer­ing, gene edit­ing and man­u­fac­tur­ing, with him man­ag­ing the head­quar­ters in Philadel­phia, R&D chief Hyam Lev­it­sky lead­ing a team in Seat­tle and the group that was for­mer­ly Em­pir­i­ca Ther­a­peu­tics set­ting up a third of­fice in Cana­da af­ter Cen­tu­ry ac­quired the com­pa­ny.
More re­cent­ly, it's leased the space for an man­u­fac­tur­ing fa­cil­i­ty in New Jer­sey, just 45 min­utes from the HQ, adding in-house ca­pac­i­ty to com­ple­ment the ex­ist­ing pro­duc­tion un­der a part­ner­ship with Fu­ji­film Cel­lu­lar Dy­nam­ics.
"Each time you de­vel­op a prod­uct, you be­gin the whole process of learn­ing how to scale up man­u­fac­tur­ing," he said. "Go­ing to this jour­ney, there's many learn­ings and it's re­al­ly im­por­tant to cap­ture all those learn­ings with­in your own em­ploy­ees, your own sci­en­tists, or with­in your close part­ner as we have in FC­DI."
They could be tak­ing those learn­ings to Nas­daq soon. Though Flo­res notes Cen­tu­ry now has two to three years of run­way, the Se­ries C syn­di­cate — Fi­deli­ty, the Fed­er­at­ed Her­mes Kauff­man Funds, RA Cap­i­tal, Lo­gos Cap­i­tal, Or­biMed, Mar­shall Wace, Qatar In­vest­ment Au­thor­i­ty, Avid­i­ty Part­ners, and Oc­ta­gon Cap­i­tal — fea­tures well-known crossover play­ers with whom he will be ex­plor­ing an IPO.