Albert Bourla, Pfizer CEO (Matthew Busch/Bloomberg via Getty Images)
As bi­va­lent boost­er up­take crawls, Pfiz­er and BioN­Tech start ear­ly-stage pan-vari­ant tri­al
Pfiz­er and BioN­Tech an­nounced Thurs­day morn­ing that they be­gan a Phase I tri­al of a new pan-vari­ant Covid vac­cine com­bined with their Omi­cron-spe­cif­ic boost­er, hope­ful­ly pro­duc­ing a longer-last­ing and more ef­fec­tive shot.
Un­like pre­vi­ous it­er­a­tions of mR­NA Covid vac­cines, the new vac­cine doesn't en­code for the virus' hall­mark spike pro­tein. In­stead, it pro­duces oth­er vi­ral pro­teins that Covid vari­ants have in com­mon and that rarely mu­tate.
In the ear­ly-stage tri­al, Pfiz­er and BioN­Tech will en­roll around 180 peo­ple who have got­ten three pre­vi­ous dos­es of an mR­NA vac­cine. The new shot, dubbed BNT162b4, will be test­ed in three dos­es (5, 10, 15 µg) in com­bi­na­tion with Pfiz­er/BioN­Tech's bi­va­lent boost­er. It will com­pare im­mune re­sponse with peo­ple who re­ceived an ad­di­tion­al dose of the ex­ist­ing bi­va­lent boost­er.
The new tri­al comes amid wan­ing boost­er up­take. Ac­cord­ing to the CDC, on­ly about 10% of peo­ple 5 years or old­er have got­ten an Omi­cron-tar­get­ed boost­er shot.
In Pfiz­er's Q3 earn­ings call ear­li­er this month, CEO Al­bert Bourla said that Pfiz­er suf­fered its first quar­ter­ly rev­enue dip since its Covid vac­cine was au­tho­rized back in 2020. Though he said that Covid prod­uct sales may fall from pro­ject­ed 2022 rev­enue of $55 bil­lion, he said he ex­pects them to "re­main multi­bil­lion-dol­lar rev­enue gen­er­a­tors for the fore­see­able fu­ture."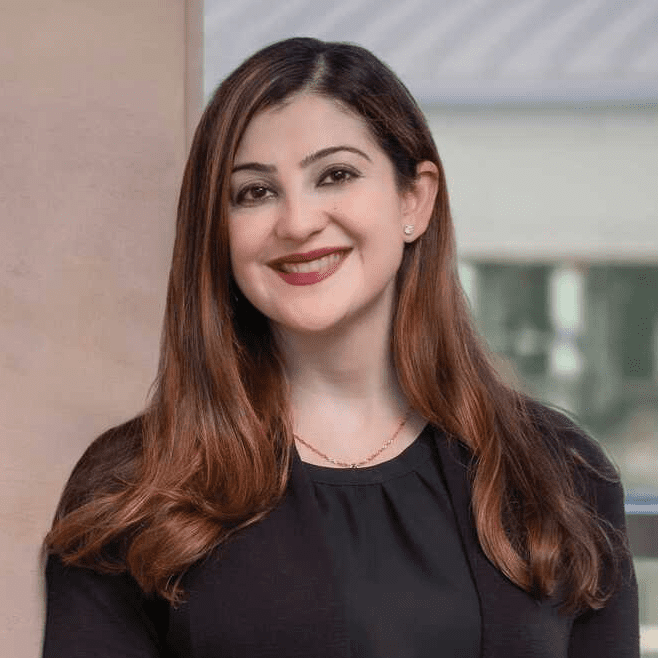 Arpa Garay
Pfiz­er is al­so test­ing a one-shot mR­NA flu and Covid com­bi­na­tion vac­cine in an ear­ly-stage tri­al.
Mod­er­na ex­ec­u­tives de­scribed the next stage as the "en­dem­ic Covid mar­ket" dur­ing the com­pa­ny's Q3 earn­ings call. Pre­vi­ous re­ports have de­tailed that Mod­er­na and Pfiz­er may charge pri­vate pay­ers up­wards of $100 per shot. By com­par­i­son, Mod­er­na orig­i­nal­ly charged the US gov­ern­ment be­tween $15 and $16.50 per shot, ac­cord­ing to the New York Times.
And de­spite low bi­va­lent boost­er up­take thus far, Mod­er­na chief com­mer­cial of­fi­cer Arpa Garay said dur­ing the call that Mod­er­na en­vi­sions the "en­dem­ic COVID vac­cine mar­ket" could be as large as or even larg­er than the flu mar­ket.