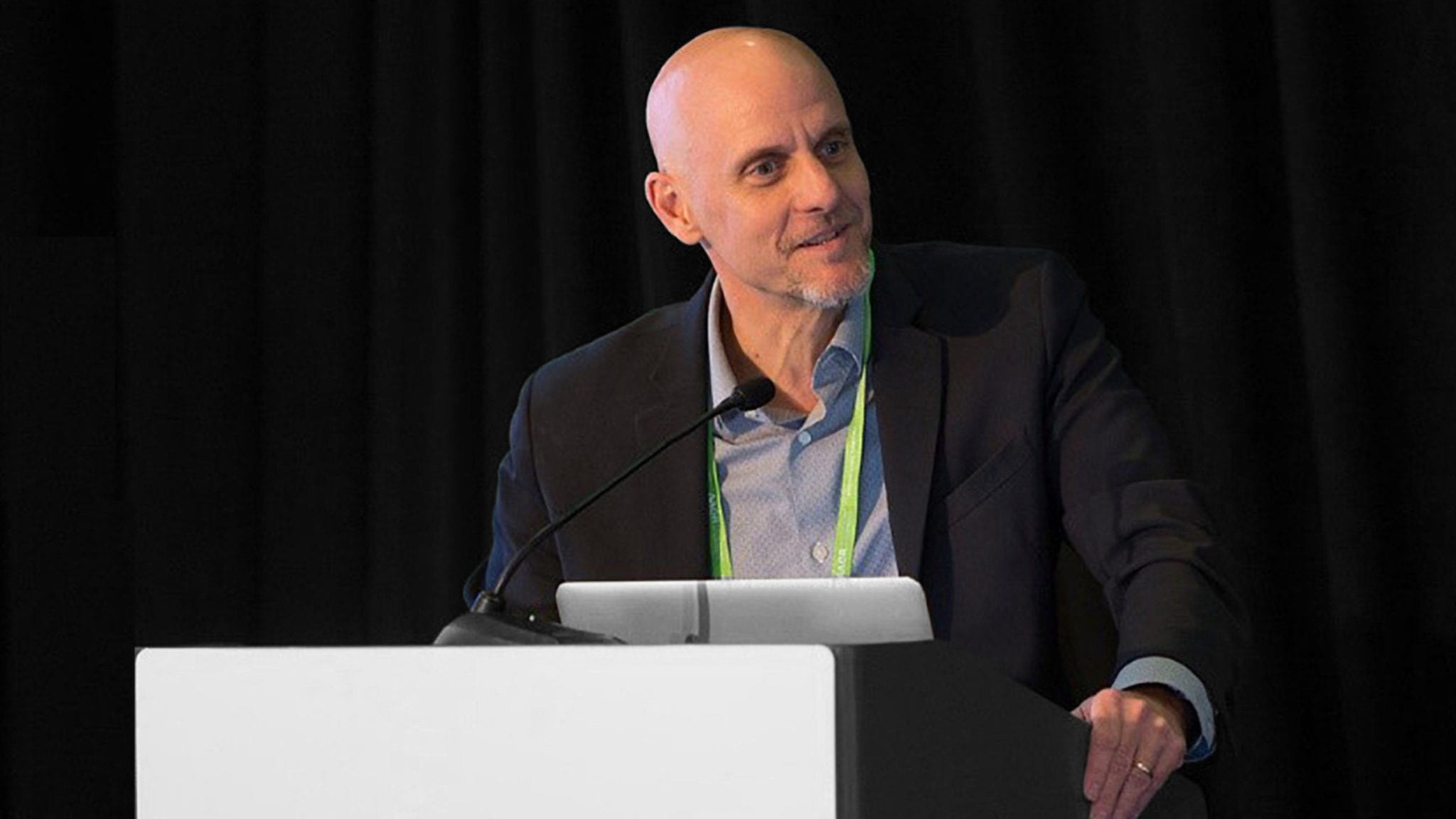 Stephen Hahn speaks at an FDA and AACR workshop, February 2018 [via the American Association for Cancer Research]
As clock ticks, Trump will nom­i­nate Stephen Hahn as FDA com­mis­sion­er next week — re­port
Stephen Hahn is set to be nom­i­nat­ed as the next FDA com­mis­sion­er next week, the Wall Street Jour­nal has re­port­ed.
With the clock tick­ing to­ward the No­vem­ber 1 dead­line, Pres­i­dent Don­ald Trump is cut­ting it close. But Hahn, the chief med­ical ex­ec­u­tive at Hous­ton's MD An­der­son Can­cer Cen­ter, has emerged as the fron­trun­ner to fill Scott Got­tlieb's seat — which Ned Sharp­less has been serv­ing in an in­ter­im ca­pac­i­ty — as ear­ly as Sep­tem­ber. From pre­vi­ous re­ports, it ap­peared that Hahn was just one FBI back­ground check away from the nom­i­na­tion.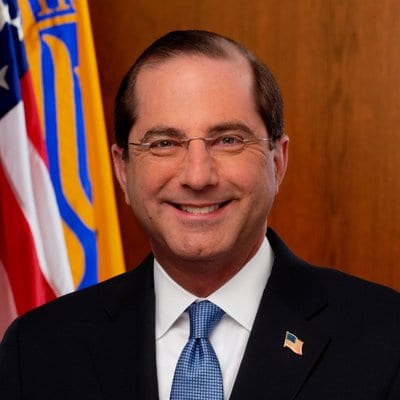 Alex Azar
In do­ing so Trump and his HHS sec­re­tary, Alex Azar, is go­ing against the opin­ion of sev­er­al pa­tient ad­vo­ca­cy groups, four oth­er for­mer agency lead­ers as well as Got­tlieb him­self, af­ter they came out in sup­port of Sharp­less in let­ters and tweets.
As act­ing com­mis­sion­er, the Na­tion­al Can­cer In­sti­tute di­rec­tor preached con­ti­nu­ity rather than change, vow­ing to up­hold the rig­or­ous reg­u­la­to­ry stan­dards he in­her­it­ed from Got­tlieb while step­ping the gas on as­sess­ments of new treat­ments.
In a speech to the NORD Con­fer­ence on Rare Dis­eases ear­li­er this week, Sharp­less said that his time in fed­er­al ser­vice, be that at the NCI or FDA, has taught him that these agen­cies "are not tasked with mak­ing life bet­ter for some Amer­i­cans, or most Amer­i­cans, but for ALL Amer­i­cans."
"There­fore, we have the du­ty to find new and bet­ter ways of ap­proach­ing the chal­lenge of rare dis­eases," he said. "We can­not leave any pa­tient be­hind, which means we can­not leave re­search in­to any dis­ease be­hind."
The most high pro­file con­tro­ver­sy dur­ing his tenure has noth­ing to do with drugs, or food for that mat­ter. Rather, he presided over an erup­tion of scan­dals re­lat­ed to va­p­ing as politi­cians ques­tioned why the FDA didn't start reg­u­lat­ing e-cig­a­rettes ear­li­er and deaths tied to THC con­t­a­m­i­nants in these prod­ucts trig­gered a na­tion­wide pan­ic.
Hahn will have to hit the ground run­ning on the is­sue — pend­ing a Sen­ate con­fir­ma­tion. De­spite not hav­ing any po­lit­i­cal back­ground (oth­er than be­ing a long­time Re­pub­li­can donor), he's been cred­it­ed for lead­ing in­sti­tu­tions out of dif­fi­cult sit­u­a­tions. One of the most telling episodes took place just a few years ago at MD An­der­son, where sound­ed the alarm on steep fi­nan­cial loss­es at the can­cer cen­ter. Af­ter the then-pres­i­dent, Ron De­pin­ho, re­signed amid a di­vi­sive tenure, Hahn found him­self in the spot­light as the bridge be­tween ad­min­is­tra­tors, fac­ul­ty, and the out­side world look­ing on with great ex­pec­ta­tion. That was March 2017, and Hahn, who came to MD An­der­son orig­i­nal­ly to lead the ra­di­a­tion on­col­o­gy di­vi­sion, had just been tapped as COO a month pri­or.
At that point, two years in­to his MD An­der­son ca­reer, he had ap­par­ent­ly built up rap­port with staff. Julie Iz­zo, chair of the fac­ul­ty sen­ate, praised him for un­der­stand­ing what it's like to be on the front lines and for walk­ing the walk: "If he says he's go­ing to do some­thing, he does it," she said to the Hous­ton Chron­i­cle.
Hahn over­saw day-to-day op­er­a­tions dur­ing the tran­si­tion and played a role in ul­ti­mate­ly turn­ing the fi­nances around be­fore cur­rent pres­i­dent Pe­ter Pis­ters took charge in De­cem­ber.
Be­fore that there's the time when he re­built a qual­i­ty re­view process at the Uni­ver­si­ty of Penn­syl­va­nia's ra­di­a­tion on­col­o­gy de­part­ment af­ter a doc­tor was al­leged­ly found to have im­prop­er­ly plant­ed ra­dioac­tive seeds in prostate can­cer pa­tients.
"Clear­ly, you don't work in these dif­fi­cult aca­d­e­m­ic en­vi­ron­ments with­out hav­ing a lot of po­lit­i­cal savvy," Karen Bird, the ex­ec­u­tive di­rec­tor of the Al­liance of Ded­i­cat­ed Can­cer Cen­ters, told STAT. "It's not a straight­for­ward job at all. Aca­d­e­m­ic med­ical cen­ters have lots of stake­hold­ers with­in them, and you've got lots of peo­ple with very large egos."