As FDA looks to speed re­views even more, 2 pol­i­cy ex­perts want to re­strict the price of drugs that win an ac­cel­er­at­ed OK
Even af­ter the FDA added reg­u­la­to­ry path­ways for drug de­vel­op­ers to win ac­cel­er­at­ed ap­provals for new drugs, the po­lit­i­cal pres­sure in Wash­ing­ton to speed up drug re­views con­tin­ues to grow.
In tes­ti­mo­ny be­fore a House sub­com­mit­tee yes­ter­day, FDA com­mis­sion­er Scott Got­tlieb as­sured law­mak­ers that bio­mark­ers, new tech­nolo­gies and more ef­fi­cient tri­al de­signs made it pos­si­ble to short­en the reg­u­la­to­ry process as he vowed to urge all the FDA to repli­cate the fast pace of the agency's on­col­o­gy di­vi­sion, which has re­con­fig­ured can­cer drug de­vel­op­ment pro­grams over the past 3 years.
But should drugs ap­proved ear­ly with on­ly part of the da­ta that was once re­quired for an OK be able to fetch the full re­tail price that man­u­fac­tur­ers ex­pect to­day?
Two health pol­i­cy ex­perts say no.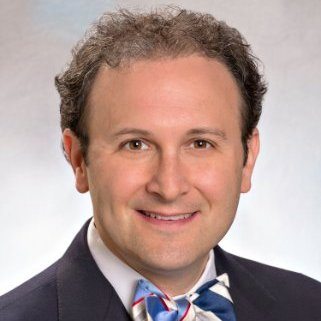 Aaron Kessel­heim

Walid Gel­lad
In an op-ed for The New Eng­land Jour­nal of Med­i­cine, Walid Gel­lad from the Uni­ver­si­ty of Pitts­burgh and Har­vard's Aaron Kessel­heim ar­gue that any bio­phar­ma com­pa­ny that wins an ac­cel­er­at­ed ap­proval should be sub­ject to cer­tain price re­stric­tions. And they've of­fered a few ex­am­ples of how that could work. You could, for ex­am­ple:
— Re­quire drug mak­ers to of­fer pub­lic pay­ers a set dis­count on drugs that get an ear­ly OK ahead of con­fir­ma­to­ry stud­ies. Med­ic­aid could get a statu­to­ry price re­duc­tion on top of the dis­counts it al­ready qual­i­fies for.
— Hold a por­tion of the rev­enue from these drugs in es­crow, un­til they prove they work as as­sumed based on the pre­lim­i­nary da­ta. Drug mak­ers can win it on a pos­i­tive Phase III, or lose it all as the cash is used to re­im­burse pay­ers.
— To avoid any gam­ing of this sys­tem, hik­ing the whole­sale price to make sure sell­ers make what they want from the dis­count­ed fig­ure, man­u­fac­tur­ers could be forced to switch to a cost-plus sys­tem, with set mar­gins.
The au­thors al­so call for a new sys­tem where de­vel­op­ers are held ac­count­able to see­ing their late-stage tri­als through on sched­ule. A sys­tem of re­wards and penal­ties can be put in place for com­pa­nies as they set out to achieve spe­cif­ic mile­stones in their stud­ies. And no more long run­ways, they say. New tri­als should start with­in months of an ac­cel­er­at­ed OK. And these con­fir­ma­to­ry stud­ies should be ex­pect­ed to wrap in a rea­son­able amount of time, not ex­tend for years in­to the fu­ture.
We be­lieve there should be plans in place to be­gin con­fir­ma­to­ry tri­als with­in 3 months af­ter ap­proval, with track­ing of tri­al progress through Clin­i­cal­Tri­als.gov. Though the rar­i­ty of the dis­ease and oth­er fac­tors might rea­son­ably af­fect tri­al ac­cru­al times, there should al­so be mean­ing­ful reper­cus­sions for miss­ing mile­stones such as hav­ing a pro­to­col in place or hit­ting re­cruit­ment tar­gets, cul­mi­nat­ing in with­draw­al of the drug if the tri­al is un­nec­es­sar­i­ly de­layed for an ex­tend­ed pe­ri­od. The FDA can, un­der cur­rent law, as­sess fi­nan­cial penal­ties or with­draw an ac­cel­er­at­ed-ap­proval drug from the mar­ket if the man­u­fac­tur­er fails to con­duct its con­fir­ma­to­ry tri­al or fails to do so with "due dili­gence," a bench­mark that the FDA can fur­ther clar­i­fy with stake­hold­er in­put.
Even more con­tro­ver­sial­ly, they sug­gest that an eco­nom­ic im­pact study should be used to eval­u­ate these drugs af­ter one or two years on the mar­ket, to see if the val­ue of a drug giv­en an ac­cel­er­at­ed ap­proval is lost to the fi­nan­cial tur­moil it can cause.
As far as the in­dus­try is con­cerned, there isn't any­thing here that would slip un­der the radar. It would all be fought tooth and nail. Ag­gres­sive gov­ern­ment reg­u­la­tions re­strict­ing prices and gov­ern­ing tri­als is anath­e­ma to bio­phar­ma, which much prefers vol­un­tary re­straint in the US. But as the de­bate over drug prices con­tin­ues to boil in Wash­ing­ton DC, it's an­oth­er set of "so­lu­tions" like­ly to trig­ger fresh de­bate at a time ac­cel­er­at­ed ap­provals may just be get­ting start­ed.