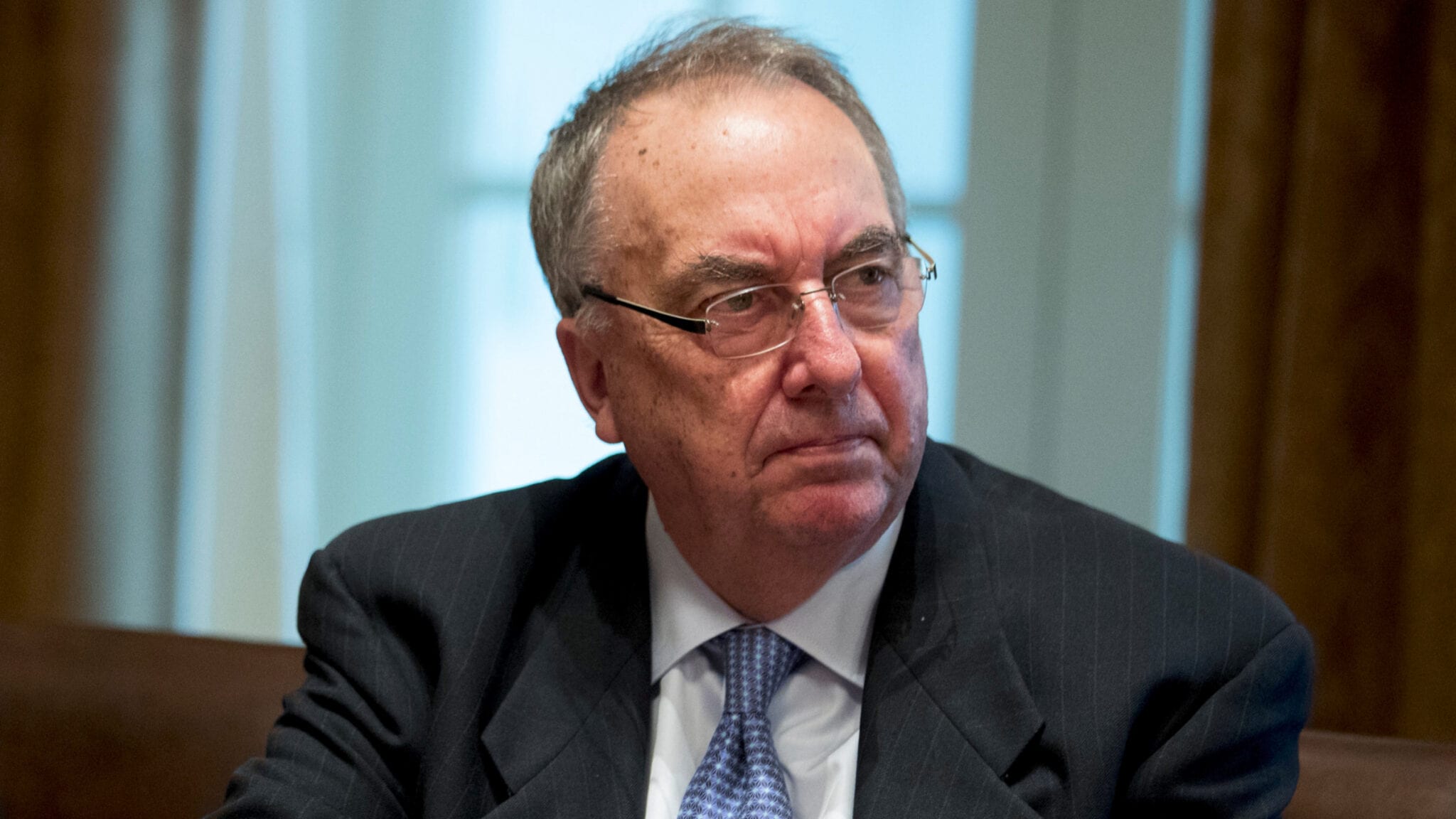 Novavax CEO Stanley Erck at the White House in 2020 (Andrew Harnik, AP Images)
As fears mount over J&J and As­traZeneca, No­vavax en­ters a shaky spot­light
As con­cerns rise around the J&J and As­traZeneca vac­cines, glob­al at­ten­tion is in­creas­ing­ly turn­ing to the lit­tle, 33-year-old, pro­duct­less, bank­rupt­cy-flirt­ing biotech that could: No­vavax.
In the now 16-month race to de­vel­op and de­ploy Covid-19 vac­cines, No­vavax has at times seemed like the pan­dem­ic's most un­sus­pect­ing fron­trun­ner and at times like an over­hyped al­so-ran. Al­though they start­ed the pan­dem­ic with on­ly enough cash to last 6 months, they lever­aged old con­nec­tions and be­liev­ers in­to $2 bil­lion and emerged last sum­mer with da­ta ex­perts said sur­passed Pfiz­er and Mod­er­na. They un­veiled plans to quick­ly scale to 2 bil­lion dos­es. Then they couldn't even make enough ma­te­r­i­al to run their US tri­al and watched four oth­er com­pa­nies beat them to the fin­ish line.
Two of those com­pa­nies, though, J&J and As­traZeneca, are fac­ing big ques­tions about the fu­ture of their vac­cines. While the US, UK and Eu­rope jumped to the front of the queue for mR­NA vac­cines, much of the world re­lied on the two Big Phar­mas and the over 4 bil­lion dos­es they promised to pro­duce in 2021. But both have faced per­sis­tent, oc­ca­sion­al­ly be­wil­der­ing, pro­duc­tion de­lays. And now ex­perts fear that con­cerns over a rare but se­ri­ous blood clot as­so­ci­at­ed with the two vac­cines could prompt coun­tries to sus­pend them or de­ter peo­ple around the globe from tak­ing them.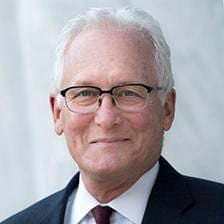 Steve Mor­ri­son
"Peo­ple are ex­treme­ly ner­vous about whether the [clots] are go­ing to throw J&J and As­traZeneca in­to a re­tract­ed sus­pen­sion," says Steve Mor­ri­son, di­rec­tor of the glob­al health pol­i­cy cen­ter at the Cen­ter for Strate­gic and In­ter­na­tion­al stud­ies. "It's too dif­fi­cult, it's too ear­ly to judge. But peo­ple are very, very fright­ened about that."
That, Mor­ri­son adds, now makes the tiny Mary­land-based biotech and their quixot­ic vac­cine quest all the more es­sen­tial for vac­ci­nat­ing the world. "Peo­ple are go­ing to be putting a lot more of a spot­light on No­vavax," he says.
No­vavax shares some of the same at­trib­ut­es that led ex­perts to talk about As­traZeneca and J&J as glob­al vac­cines. Based on more tra­di­tion­al tech­nol­o­gy than mR­NA, the shot is eas­i­er to man­u­fac­ture, can be stored at nor­mal re­frig­er­a­tion tem­per­a­tures and de­liv­ered to re­mote and un­der-re­sourced re­gions.
As­traZeneca pro­vid­ed the back­bone for CO­V­AX, the WHO-Gavi ini­tia­tive to sup­ply vac­cines to poor­er coun­tries, promis­ing 550 mil­lion dos­es, in­clud­ing vir­tu­al­ly all of the shots they've shipped thus far. No­vavax pledged dou­ble that: 1.1 bil­lion dos­es — each of which now looms larg­er as many of the As­traZeneca vac­cines CO­V­AX shipped sit on re­frig­er­a­tor shelves, un­used, around the world.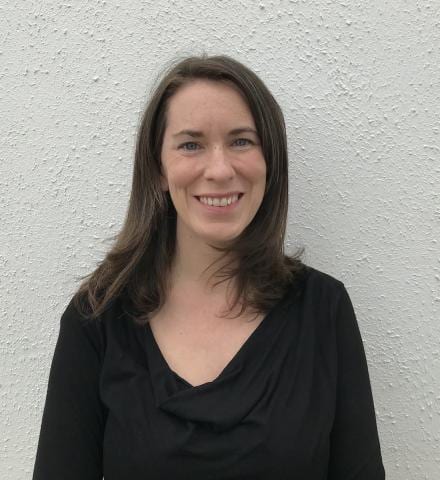 An­drea Tay­lor
"There was some con­cern that it might just hit the mar­ket too late and be un­nec­es­sary. But I think that's no longer a con­cern," An­drea Tay­lor, a re­searcher at Duke Uni­ver­si­ty's Glob­al Health In­sti­tute who has been track­ing vac­cine pur­chas­ing agree­ments, says of No­vavax's shot. "It will be re­al­ly im­por­tant."
No­vavax, though, isn't quite yet ready to shine. If the past few months have giv­en the world a crash course in vac­cine man­u­fac­tur­ing, No­vavax has pro­vid­ed the most in­ter­est­ing case study. In 2019, af­ter a set­back on their RSV vac­cine, the com­pa­ny sold off their on­ly fac­to­ry. They have since tried to pull off one of the most her­culean feats in the his­to­ry of in­dus­try: to go from a lit­tle-known, bare­ly sol­vent com­pa­ny with no ap­proved prod­ucts and no man­u­fac­tur­ing fa­cil­i­ties to a biotech that could an­nu­al­ly churn out 2 bil­lion dos­es of the world's most sought af­ter prod­uct.
Amaz­ing­ly, it's large­ly been a suc­cess. Fac­to­ries on three dif­fer­ent con­ti­nents are now churn­ing out or prepar­ing to churn out dif­fer­ent com­po­nents of No­vavax's vac­cine, NVX-CoV2373. And the da­ta that have come back are strong: In a 15,000-per­son UK study, the vac­cine ap­peared as ef­fec­tive as the Pfiz­er-BioN­Tech and Mod­er­na shots: 96% ef­fec­tive against the orig­i­nal SARS-CoV-2 virus and 86% ef­fec­tive against the vari­ant now com­mon in the coun­try.
"Every­thing about it that's in the pub­lic do­main looks promis­ing," says John Moore, an im­mu­nol­o­gist at Cor­nell, who was so im­pressed by the ear­ly re­sults that he signed up for their Phase III tri­al. "The ques­tion is when is it go­ing to get ap­proved, and time­lines seem to be get­ting pushed back and it's not ob­vi­ous why."
At a time when gov­ern­ments and pub­lic health of­fi­cials are urg­ing vac­cine man­u­fac­tur­ers to scale, No­vavax has come up against the lim­its of what the world or any sin­gle com­pa­ny can han­dle. Vir­tu­al­ly overnight, they set up a net­work of out­side man­u­fac­tur­ers more am­bi­tious than one out­side ex­ec­u­tive said he's ever seen, but they strug­gled at times to trans­fer their tech­nol­o­gy there amid pan­dem­ic trav­el re­stric­tions. They were kicked out of one fac­to­ry by the same gov­ern­ment that's bankrolled their ef­fort. Com­pet­ing with larg­er com­peti­tors, they've found them­selves short on raw ma­te­ri­als as di­verse as Chilean tree bark and biore­ac­tor bags. They signed a deal with In­dia's Serum In­sti­tute to pro­duce many of their CO­V­AX dos­es but now face the re­al­is­tic chance that even when Serum gets to full ca­pac­i­ty — and they are be­hind — In­dia's gov­ern­ment, deal­ing with the world's worst ac­tive out­break, won't let the shots leave the coun­try.
No­vavax has said they will read out on their US tri­al and file for au­tho­riza­tion in the US and Eu­rope this quar­ter, but they have re­fused to say how many dos­es they have on hand if they get a reg­u­la­to­ry OK. CEO Stan­ley Er­ck first claimed last sum­mer they could start pro­duc­ing vac­cines at a rate of 2 bil­lion dos­es per year "very short­ly." They've pushed that tar­get to Q3, al­though Tay­lor doubts they will hit it. They're try­ing as hard as they can, but so is every­one else.
"There con­tin­ues to be a lot of con­cern that sup­ply isn't be­ing in­creased fast enough," says Ra­jeev Venkayya, head of vac­cines at Take­da, which has part­nered to pro­duce No­vavax's shot. "Peo­ple need to un­der­stand that this is not some­thing that is eas­i­ly scal­able to be­gin with, it's al­ready been scaled to a greater de­gree and faster than has ever been done be­fore. And to do more just places greater risk on the en­tire sys­tem."
Take­da's pan­dem­ic in­fluen­za plant in Hikari, Japan, where the com­pa­ny is try­ing to man­u­fac­ture No­vavax dos­es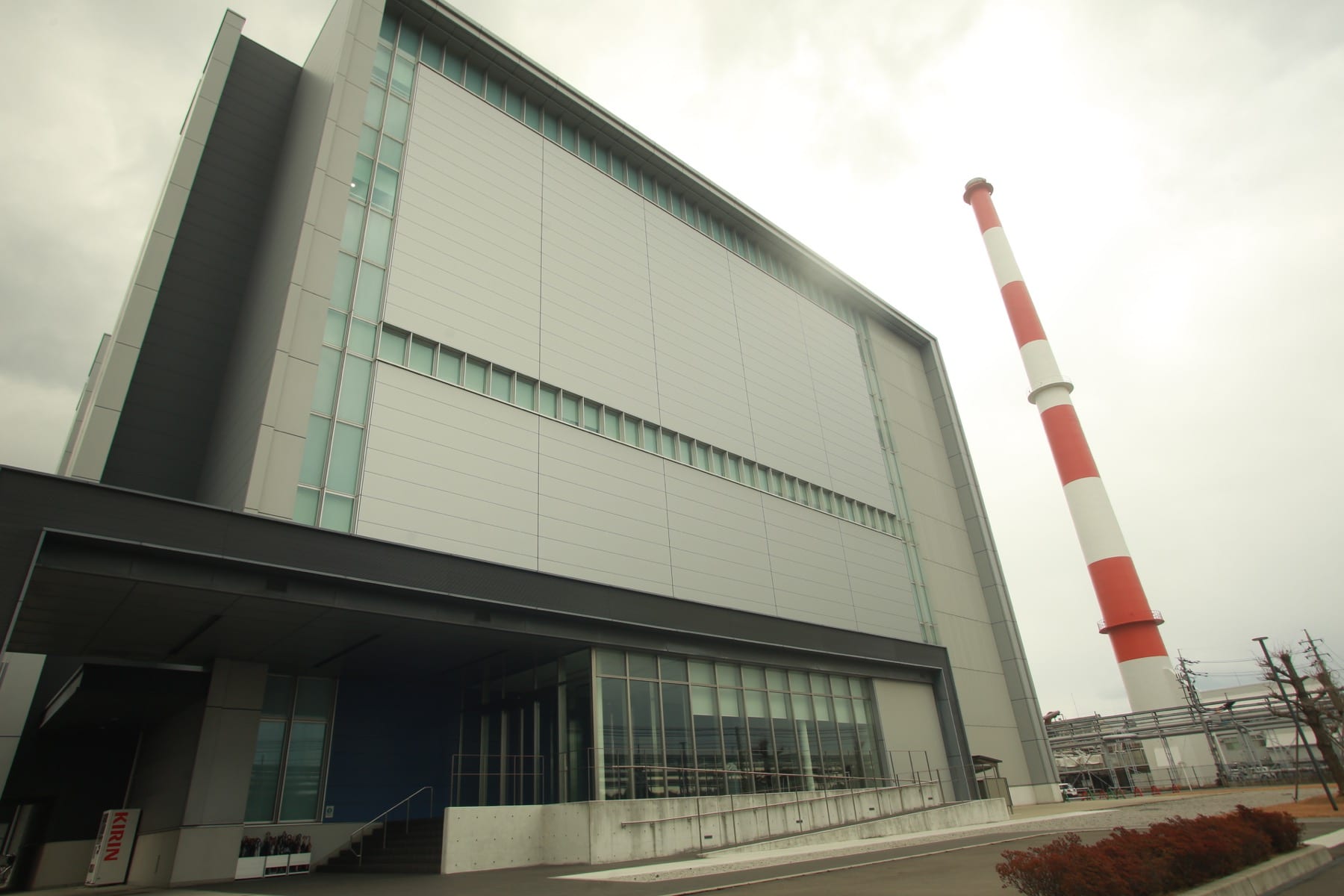 Click on the im­age to see the full-sized ver­sion
When No­vavax CBO John Trizzi­no called up an old col­league at Emer­gent BioSo­lu­tions in Feb­ru­ary of 2020, he wasn't look­ing to pro­duce bil­lions of dos­es. On­ly a hand­ful of coro­n­avirus cas­es — it wasn't yet called Covid-19 — had been con­firmed in the US, and Trizzi­no just need­ed some­one to build a few lots of the con­struct his re­search team had made. Emer­gent's Bal­ti­more plant was just a short dri­ve from No­vavax's head­quar­ters and the two had worked on projects to­geth­er be­fore.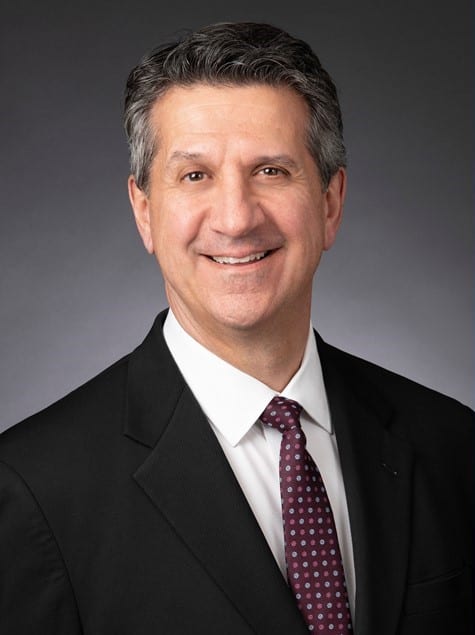 John Trizzi­no
It would turn in­to the first strange twist in their man­u­fac­tur­ing ef­fort. Al­though Emer­gent pro­duced ma­te­r­i­al for the com­pa­ny's suc­cess­ful Phase I/II tri­al, the fed­er­al gov­ern­ment no­ti­fied No­vavax over the sum­mer that they would have to move. Al­though the US was back­ing No­vavax's shot, they deemed J&J a high­er pri­or­i­ty and in­stalled them at Emer­gent's fa­cil­i­ties, push­ing the small­er com­pa­ny to Fu­ji­film-run plants in North Car­oli­na and Texas.
It seemed like a sig­nif­i­cant set­back when The Wash­ing­ton Post re­port­ed the move, one that pushed back their Phase III tri­al and cost them in the vac­cine race. But then this month word got out that Emer­gent had to de­stroy 15 mil­lion dos­es of J&J's vac­cine af­ter mix­ing up in­gre­di­ents, the be­gin­ning of a scan­dal that led the FDA to shut down the whole plant this week. Sud­den­ly the cal­cu­lus looked a bit dif­fer­ent.
"It's like the old fox­hole the­o­ry," says Trizzi­no, who praised Emer­gent as a pro­fes­sion­al or­ga­ni­za­tion that hit a snag try­ing to scale rapid­ly. "You're just glad it wasn't you."
By March, No­vavax's am­bi­tions had grown. Er­ck, in­vit­ed to the Don­ald Trump vac­cine sum­mit at the White House, told the pres­i­dent that they want­ed to get to one bil­lion dos­es. "Frankly, we need mon­ey," he said. "We need mon­ey to get scale."
No­vavax would soon get that mon­ey, earn­ing $388 mil­lion from Coali­tion for Epi­dem­ic Pre­pared­ness in May and a $1.6 bil­lion con­tract from the Trump Ad­min­is­tra­tion's Op­er­a­tion Warp Speed in June, the largest con­tract each en­ti­ty had giv­en out to that point. A Trump of­fi­cial told re­porters the size matched the as­sis­tance No­vavax, as a small­er com­pa­ny, need­ed in man­u­fac­tur­ing.
The CEPI fund­ing al­lowed No­vavax to ac­quire an old, 150,000-foot fa­cil­i­ty in the Czech Re­pub­lic that the Serum In­sti­tute had been us­ing to make po­lio vac­cines be­fore the Czech gov­ern­ment de­cid­ed that the po­lio vac­cine — a weak­ened, live virus that can on rare oc­ca­sions mu­tate back in­to path­o­gen­ic po­lio — was not some­thing they want­ed made in their bor­ders. The deal came with 150 em­ploy­ees and ca­pac­i­ty, the com­pa­ny said, to make 1 bil­lion dos­es.
Trizzi­no said the mon­ey ac­cel­er­at­ed talks that had al­ready be­gun. Be­hind the scenes, No­vavax had al­ready been lay­ing the ground­work for a ma­jor ex­pan­sion that, af­ter they got fund­ing, came to in­clude 10 dif­fer­ent part­ners on three con­ti­nents.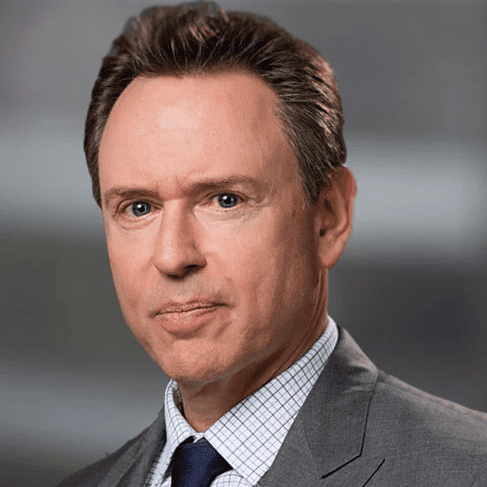 Mark Wom­ack
"Just the na­ture of how they put all of this to­geth­er," says Mark Wom­ack, CBO of the CD­MO AGC Bi­o­log­ics. "I don't think any­one's ever seen any­thing like it."
In ear­ly April, Wom­ack checked LinkedIn to find a mes­sage wait­ing for him. It was from Tim Hahn, a for­mer No­vavax CMC ex­ec­u­tive who the com­pa­ny had re­hired to help fig­ure out how to scale their vac­cine. Hahn ex­plained that he'd been ur­gent­ly try­ing to get in touch and that he had to call him now.
No­vavax's shot con­sists of two com­po­nents. There's the anti­gen, a syn­thet­ic copy of the coro­n­avirus spike pro­tein. Grown in in­sect cell lines, it pro­vides the core part of the vac­cine, train­ing the im­mune sys­tem to rec­og­nize and neu­tral­ize the virus. The Czech fa­cil­i­ty and the US Fu­ji­film fa­cil­i­ties are pro­duc­ing that com­po­nent. The sec­ond part is one of the old­est tools in vac­ci­na­tion, one the oth­er lead­ing Covid-19 can­di­dates don't use: an ad­ju­vant, an ex­tra in­gre­di­ent meant to boost the body's in­nate im­mune re­sponse.
No­vavax specif­i­cal­ly re­lies on an ex­tract from Chilean tree bark, which is then pack­aged in­to a fat par­ti­cle 40 bil­lionths of a me­ter in di­am­e­ter — a prod­uct they call Ma­trix-M. If No­vavax want­ed to make 2 bil­lion dos­es of vac­cine, they would al­so need to make 2 bil­lion of Ma­trix-M. And AGC had the fa­cil­i­ties to do it.
Over four days, Wom­ack said, the pair ham­mered an agree­ment that would nor­mal­ly take months. For­mal­ly an­nounced on June 4, the deal saw AGC re­pur­pose a line in their Copen­hagen fa­cil­i­ty to make 2 bil­lion dos­es of Ma­trix-M. Two months lat­er, af­ter No­vavax won fed­er­al back­ing, they added an­oth­er 1 bil­lion dos­es at a new build­ing in Seat­tle. In both cas­es, AGC reshuf­fled plans they had to use the fa­cil­i­ties for a mot­ley of oth­er bi­o­log­i­cal prod­ucts.
"They need­ed us to move at a speed that maybe no CD­MO, in the his­to­ry of our in­dus­try, ever had," Wom­ack said.
That meant do­ing oth­er things dif­fer­ent­ly than just writ­ing an agree­ment in four days. AGC gen­er­al­ly ac­quired its own in­gre­di­ents. Now they would re­ly in part on in­gre­di­ents from No­vavax, and they would move for­ward on buy­ing new equip­ment and hir­ing dozens of new staff mem­bers with­out as­sur­ance they had been se­cured — which they some­times weren't. The Chilean tree ex­tract, saponin, is a scarce com­mod­i­ty and they didn't al­ways have a steady sup­ply.
Still, the com­pa­nies even­tu­al­ly man­aged to re­solve those and both the Seat­tle and Copen­hagen plants are churn­ing at full speed, en­cas­ing the ex­tract in fat to build two par­ti­cles, and send­ing them off to the com­pa­ny's North Amer­i­can and Eu­ro­pean fill-fin­ish sites to be com­bined with the pro­tein and in­ject­ed in­to vials.
An overview of No­vavax's Covid-19 sup­ply chain. "Just the na­ture of how they put all of this to­geth­er," says Mark Wom­ack, CBO of the CD­MO AGC Bi­o­log­ics. "I don't think any­one's ever seen any­thing like it."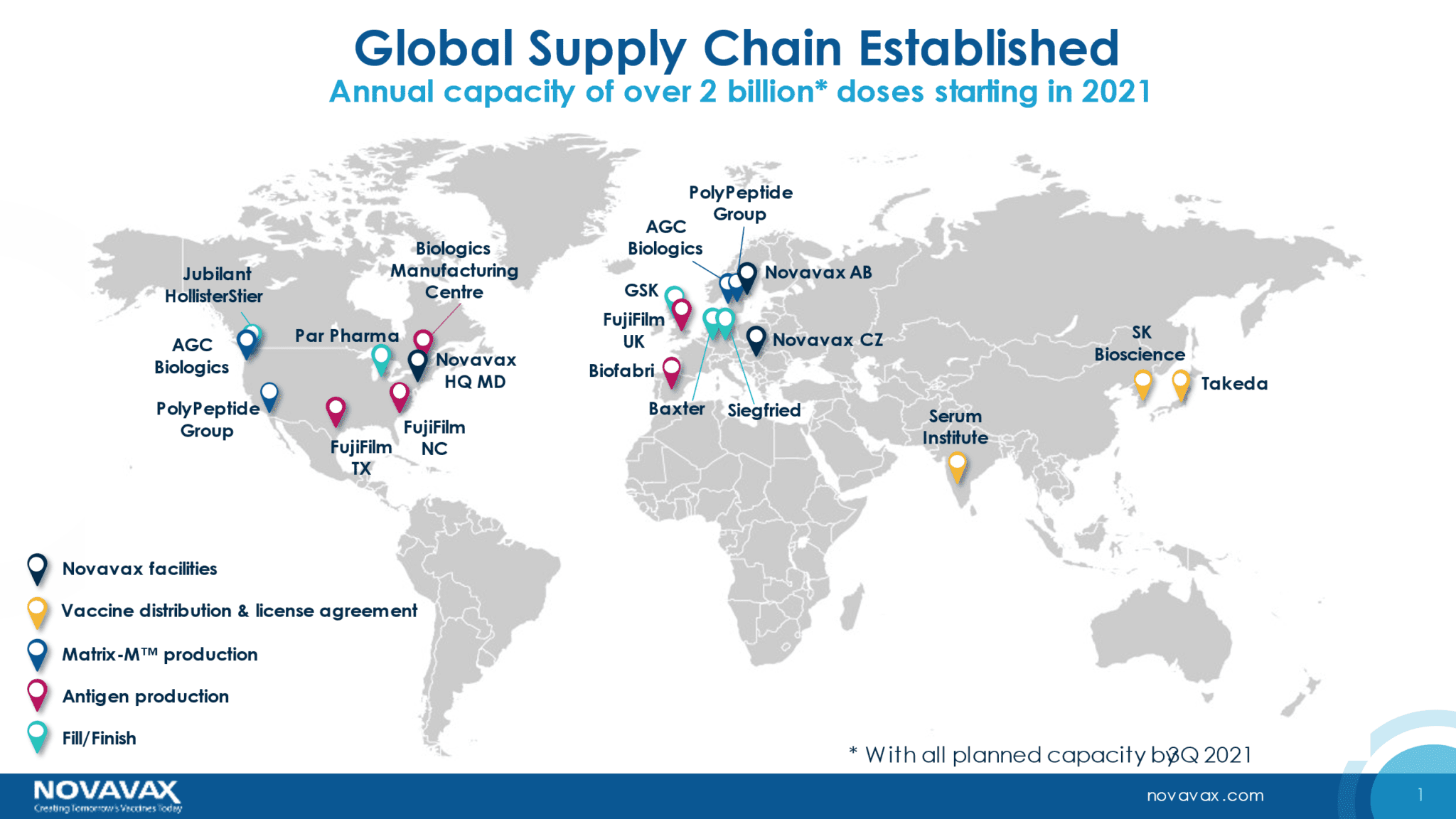 Click on the im­age to see the full-sized ver­sion
Not every fa­cil­i­ty No­vavax en­list­ed is now on track. The com­pa­ny has been lim­it­ed both by the quan­ti­ty of se­lect raw ma­te­ri­als that the world has nev­er be­fore need­ed in such quan­ti­ties, and the speed at which they could con­duct tech trans­fer.
Tech trans­fer, one of many once-ob­scure words that of­fi­cials are now be­com­ing fa­mil­iar with, sim­ply refers to the process of one com­pa­ny set­ting up its pro­duc­tion process at an­oth­er com­pa­ny's fa­cil­i­ties. For vac­cines, it's a far more im­por­tant step than shar­ing patents or in­tel­lec­tu­al prop­er­ty, but it can be in­ten­sive. Mod­er­na CEO Stéphane Ban­cel has said part of the rea­son his com­pa­ny has not en­list­ed more out­side part­ners is that they don't have enough trained per­son­nel to do so.
No­vavax had an ad­van­tage when it came to tech trans­fer. Their pro­tein-based tech­nol­o­gy is sim­i­lar to vac­cines, such as the he­pati­tis b shot, which is al­ready rou­tine­ly made around the world. The com­pa­ny, Trizzi­no said, has re­lied on a sin­gle team of about a dozen peo­ple who have flown around the world to build up the vac­cine.
That might have worked out smooth­ly for one new fa­cil­i­ty. But the com­pa­ny is now try­ing to do it on an un­prece­dent­ed scale.
"The more part­ner­ships you add, you're spread­ing this team thin­ner and thin­ner, which makes it hard­er to man­age the risk of each of these part­ner­ships," says Venkayya of Take­da, speak­ing gen­er­al­ly about tech trans­fer. "This is go­ing to stretch any or­ga­ni­za­tion."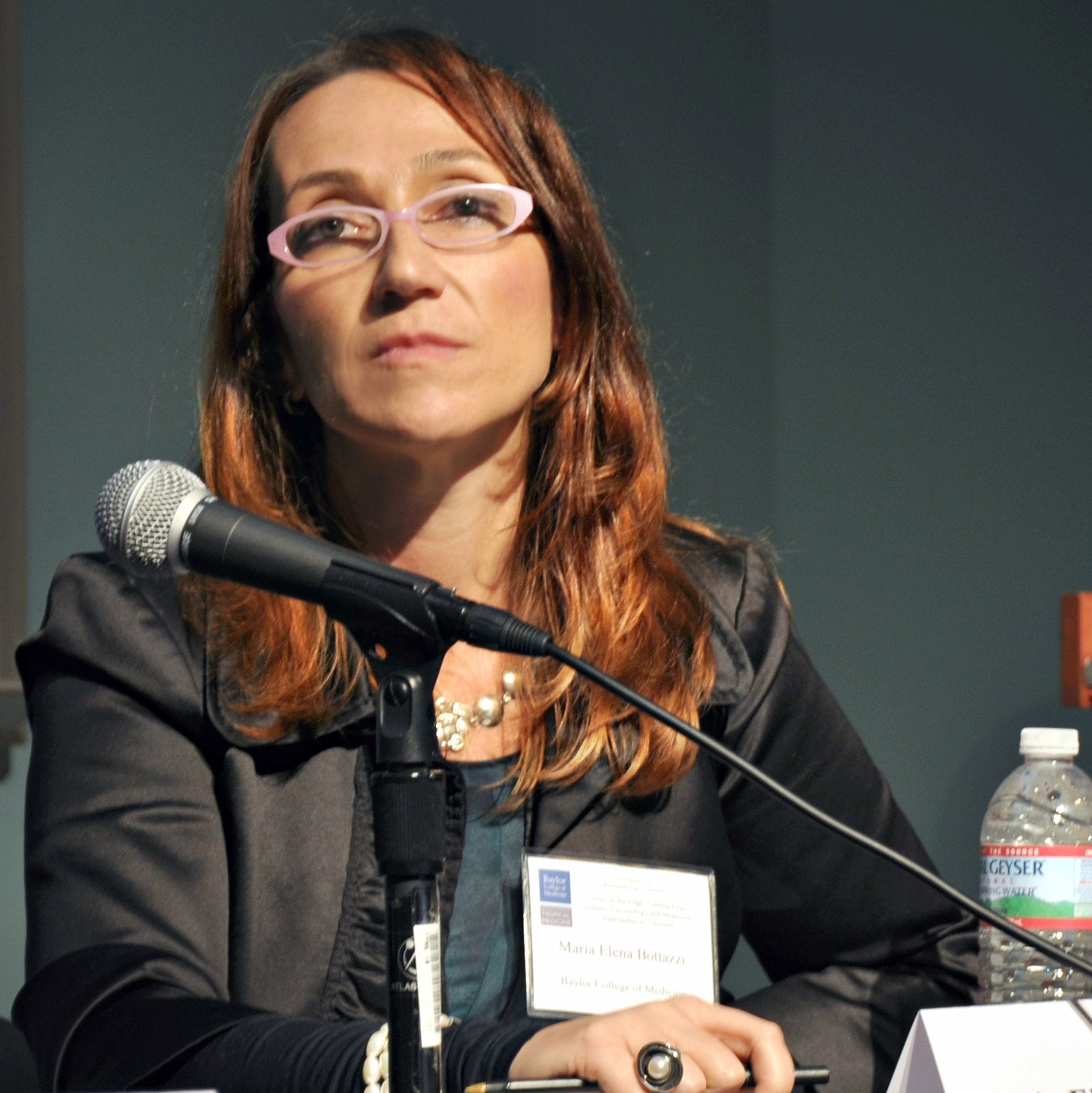 Maria Bot­tazzi
Maria Bot­tazzi, as­so­ciate dean of the Na­tion­al School for Trop­i­cal Med­i­cine at Bay­lor, not­ed that No­vavax's tech­nol­o­gy is not pre­cise­ly like old-fash­ioned pro­tein vac­cine: They turn the coro­n­avirus in­to a par­ti­cle-like shape. That makes it more vis­i­ble to the im­mune sys­tem but the process in­volved could make tech trans­fer more dif­fi­cult. She says the com­pa­ny may have been a bit too am­bi­tious with its pro­duc­tion tar­gets.
"The as­pi­ra­tion goal they have is great, but tech­nol­o­gy trans­fer is not easy," says Bot­tazzi, who is help­ing de­vel­op a more tra­di­tion­al pro­tein-based vac­cine.
No­vavax signed a part­ner­ship with Take­da last sum­mer to pro­duce 250 mil­lion dos­es. Take­da opt­ed not to build its own Covid-19 shot as they fo­cused on bring­ing Dengue vac­cine to mar­ket, but they had fa­cil­i­ties to build some­one else's vac­cine. In 2014, they won a Japan­ese gov­ern­ment grant to build 6,000 liters, two-sto­ry-high steel biore­ac­tors in their plant in the south­ern city of Hikari.
No­vavax's sci­en­tists, though, haven't been able to fly in­to Japan to do tech trans­fer be­cause of gov­ern­ment re­stric­tions. In­stead, the two man­u­fac­tur­ing teams have met re­mote­ly, try­ing to make sure that Take­da got iden­ti­cal equip­ment and raw ma­te­ri­als No­vavax used else­where, that their team is set up and could fol­low the ex­act same process, and they had the right qual­i­ty tests to make sure the fi­nal prod­uct is the same.
"You have to spend typ­i­cal­ly months, many months and thou­sands of per­son hours," Venkayya said. "It's very, very com­pli­cat­ed and a lot can go wrong."
Take­da's Ra­jeev Venkayya has been try­ing to set up No­vavax's pro­duc­tion in Japan, al­though nei­ther he nor No­vavax's team can en­ter the coun­try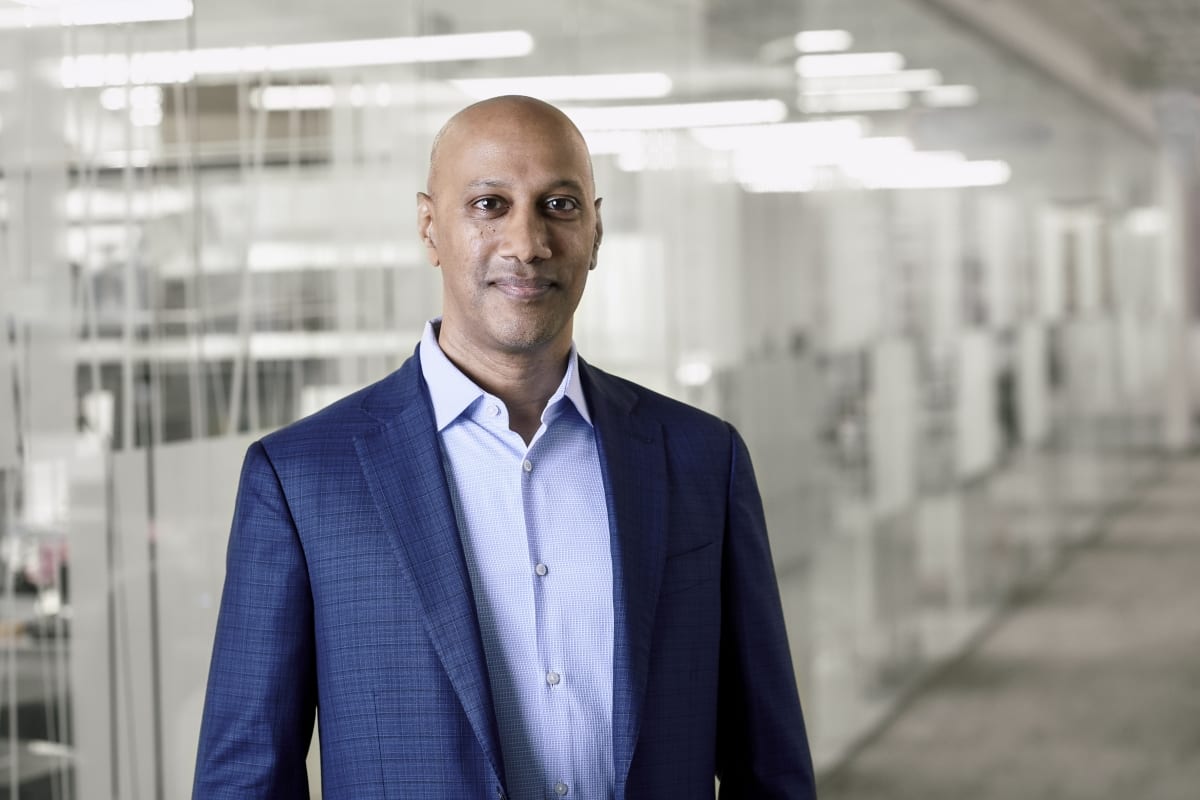 Click on the im­age to see the full-sized ver­sion
Near­ly eight months af­ter Take­da and No­vavax signed an agree­ment, the Hikari fa­cil­i­ty is still not mak­ing vac­cines. And Venkayya said it may not be­gin pro­duc­tion this year.
The prob­lem is the same one that has af­fil­i­at­ed the globe: the sup­ply of raw ma­te­ri­als. Al­though No­vavax has es­tab­lished a man­u­fac­tur­ing net­work across the globe, they're miss­ing key com­po­nents to keep it run­ning. That in­cludes sin­gle-use bags that en­case the in­sect cells when they're in­side the biore­ac­tors. To get the Czech fa­cil­i­ty run­ning, Trizzi­no says, they al­so need a fil­ter that's used through­out the pro­duc­tion process, in­clud­ing for pu­rifi­ca­tion.
Those de­lays have cost the com­pa­ny. Reuters re­port­ed in March that they forced the com­pa­ny to push back con­tract ne­go­ti­a­tions with the EU, as the Czech fa­cil­i­ty couldn't make enough dos­es to sup­ply the con­ti­nent.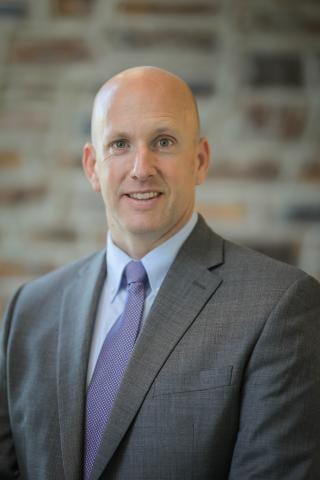 Matthew John­son
No­vavax ex­ec­u­tives and their part­ners at the Serum In­sti­tute have said the US gov­ern­ment is re­strict­ing ex­ports, al­though the re­al­i­ty is a bit more com­pli­cat­ed. There's a short­age of both com­po­nents glob­al­ly as sup­ply chains strain un­der an un­prece­dent­ed vac­ci­na­tion ef­fort. The com­pa­nies that make fil­ters, for ex­am­ple, don't have enough raw ma­te­ri­als to make them, says Matthew John­son, who leads cGMP at the Duke Hu­man Vac­cine In­sti­tute.
The De­fense Pro­duc­tion Act doesn't di­rect­ly stop com­pa­nies that pro­duce com­po­nents from ex­port­ing them, but it re­quires them to give the gov­ern­ment pri­or­i­ty on or­ders, mean­ing sup­ply can con­tin­ue once the US has enough to pro­duce the vac­cines it's or­dered but not enough but not un­til then.
"As long as they are ful­fill­ing their con­trac­tu­al agree­ments with the US, a De­fense Pro­duc­tion Act pri­or­i­ty rat­ing doesn't im­pact what they do or how they en­gage in oth­er busi­ness," a spokesper­son for HHS said in an email. "It is our le­gal oblig­a­tion to en­sure that a com­pa­ny on­ly us­es a De­fense Pro­duc­tion Act pri­or­i­ty rat­ing to sat­is­fy U.S. Gov­ern­ment or­ders."
Trizzi­no said those is­sues should be re­solved by the sec­ond half of this year, at which point pub­lic health ex­perts hope it will join a con­tin­ued roll­out of J&J and As­traZeneca's vac­cines. The EMA has in­sist­ed the ben­e­fits of the two vac­cines far out­weigh the risks, al­though coun­tries around the world are still de­lib­er­at­ing.
No­vavax may, how­ev­er, still face a dif­fer­ent ex­port ban at that point. The Serum In­sti­tute con­tract­ed to pro­duce 1 bil­lion dos­es of No­vavax's vac­cine in 2021, many of which are des­ig­nat­ed for CO­V­AX. They're al­ready be­hind, and ex­perts fear that In­dia could keep its ex­port ban on vac­cines in place even af­ter pro­duc­tion scales up.
Still, there are oth­er ways No­vavax's vac­cine could get de­ployed around the world. Al­though the biotech agreed to give the fed­er­al gov­ern­ment 100 mil­lion dos­es, Mor­ri­son not­ed that the US will like­ly have more Covid-19 vac­cine than it needs by the time No­vavax gets past the FDA. Ear­li­er this month, he au­thored a re­port call­ing among oth­er things for the fed­er­al gov­ern­ment to do­nate its ex­cess dos­es to for­eign gov­ern­ments.
He point­ed to the re­cent launch event for a new Co­v­ax dri­ve, where Gavi CEO Seth Berkley and oth­ers stressed the need not on­ly for com­pa­nies to sell but al­so for vac­ci­nat­ed coun­tries to do­nate dos­es.
"Their tone has changed," Mor­ri­son said. "They are des­per­ate for do­nat­ed shares."
The ar­ti­cle has been up­dat­ed to clar­i­fy No­vavax's tri­al is ex­pect­ed to read out in Q2
For a look at all End­points News coro­n­avirus sto­ries, check out our spe­cial news chan­nel.