As gene ther­a­py ri­vals ad­vance, Bio­gen moves clos­er to spin­ning out he­mo­phil­ia drugs, R&D
Lest any­one for­get, Bio­gen is fo­cused pri­mar­i­ly on neu­ro­science. And it's mov­ing at a steady clip to spin off its he­mo­phil­ia busi­ness in a tac­tic de­signed to un­der­score that strat­e­gy. Bio­gen to­day says the busi­ness will launch as Biover­a­tiv in ear­ly 2017 and trade as $BIVV.
The busi­ness at Biover­a­tiv will start by fo­cus­ing on con­tin­u­ing to com­mer­cial­ize Eloc­tate and Al­pro­lix, which were de­vel­oped in part­ner­ship with Stock­holm-based So­bi. And there's a pipeline of new projects look­ing at ex­pand­ing their use while adding new ef­forts on gene ther­a­pies and more for he­mo­phil­ia A and B.
An­a­lysts, though, may well be won­der­ing what kind of a fu­ture awaits Biover­a­tiv. Bio­Marin re­cent­ly pro­duced some jaw-drop­ping re­sults for a po­ten­tial­ly once-and-done gene ther­a­py for he­mo­phil­ia A. And there are a va­ri­ety of oth­er ef­forts un­der­way that are al­so look­ing to cure he­mo­phil­ia.
Bio­gen, mean­while, has been con­cen­trat­ing heav­i­ly on its mul­ti­ple scle­ro­sis port­fo­lio, where it makes the bulk of its mon­ey, and a high risk, high re­ward ef­fort in the clin­ic for Alzheimer's. The com­pa­ny has been un­der in­tense pres­sure for a year now to strike some ma­jor de­vel­op­ment deals as its rev­enue fore­casts have erod­ed as Tec­fidera's for­tunes start to slide. And it may be hard for the com­pa­ny's deal­mak­ers to find more promis­ing neu­ro­science work in late-stage de­vel­op­ment.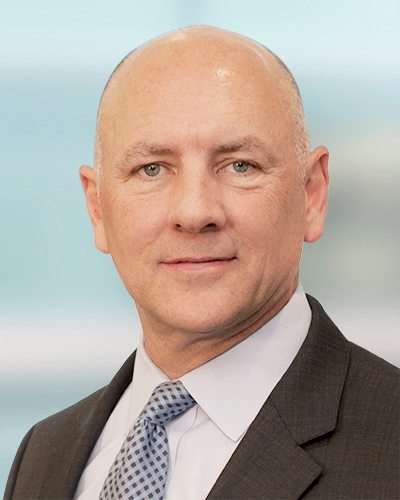 John Cox
John Cox, a Bio­gen vet who will take the helm at Biover­a­tiv, plans to be among the lead­ers. Cox had this to say in a state­ment:
As an in­de­pen­dent and fo­cused com­pa­ny, we be­lieve that Biover­a­tiv will be unique­ly po­si­tioned to dri­ve progress and ad­vance the stan­dard of care for peo­ple liv­ing with he­mo­phil­ia. Work­ing close­ly with the he­mo­phil­ia com­mu­ni­ty, we hope to trans­form lives by ac­cel­er­at­ing in­no­va­tion for peo­ple and care­givers liv­ing with he­mo­phil­ia.