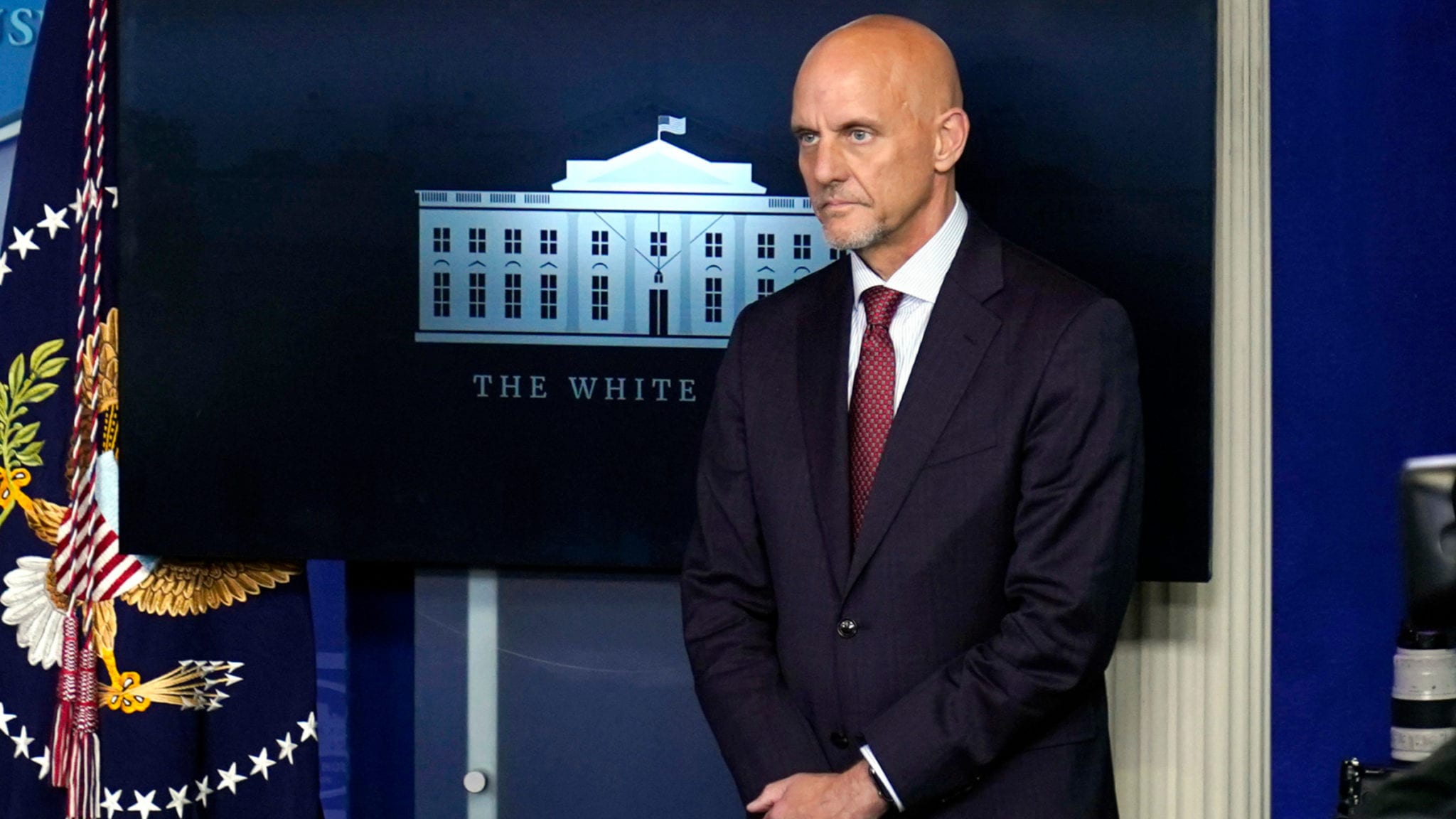 As he wraps stormy FDA tenure, Hahn ad­mits 'there was a sub­stan­tial amount of pres­sure' from White House — re­port
Last sum­mer, as drug­mak­ers rushed to test and de­liv­er the first Covid-19 vac­cines in hopes of tam­ing a rag­ing pan­dem­ic, FDA com­mis­sion­er Stephen Hahn re­peat­ed­ly re­as­sured the pub­lic that he will fight for sci­ence and fend off any politi­ciza­tion. At one point in Au­gust — just be­fore he would ap­pear along­side Pres­i­dent Don­ald Trump in a con­tro­ver­sial event an­nounc­ing the emer­gency use au­tho­riza­tion of con­va­les­cent plas­ma — he told a re­porter that "I've had ab­solute­ly no pres­sure from any­one."
But as his brief, tu­mul­tuous tenure at the agency comes to an end, Hahn is look­ing back and cast­ing that time in a much dif­fer­ent light.
In ex­it in­ter­views with Politi­co and Bloomberg on Tues­day, Hahn de­scribed a "clash of cul­tures" with the Trump ad­min­is­tra­tion, which he de­scribed as "dereg­u­la­to­ry." The in­flu­ence of the elec­tion year weighed heav­ier than ex­pect­ed, he not­ed.
"I heard loud and clear from the White House — Pres­i­dent Trump and oth­ers — that they want­ed FDA to move faster," he told Politi­co.
Trump made his im­pa­tience with the FDA am­ply clear, de­cry­ing a "deep state" with­in the agency that he said was slow­ing down a Covid-19 vac­cine, in­sin­u­at­ing that the rea­son no vac­cine was au­tho­rized be­fore the elec­tion was be­cause "pol­i­tics gets in­volved," and boast­ing "no pres­i­dent's ever pushed them like I've pushed them." As late as De­cem­ber, he lam­bast­ed the FDA was a "big, old, slow tur­tle" and called on Hahn to "stop play­ing games."
"With time, par­tic­u­lar­ly over mid- to last sum­mer and then in­to fall, there was a sub­stan­tial amount of pres­sure," Hahn ad­mit­ted.
Af­ter com­ing un­der at­tack from the sci­en­tif­ic com­mu­ni­ty for cit­ing in­ac­cu­rate num­bers on the ef­fec­tive­ness of con­va­les­cent plas­ma, Hahn earned plau­dits for stand­ing his ground on safe­ty fol­low-up from clin­i­cal tri­als. De­spite the De­part­ment of Health and Hu­man Ser­vices' as­ser­tion of au­thor­i­ty and the White House's ini­tial re­jec­tion of the up­dat­ed guid­ance (it lat­er re­lent­ed) — which asked for two-month fol­low-up and thus pre­clud­ed any hope of hav­ing a vac­cine ready for re­view in ear­ly No­vem­ber — the FDA man­aged to push it through by fram­ing it as rec­om­men­da­tions and com­mu­ni­cat­ing ear­ly with the com­pa­nies.
But the HHS' at­tempt­ed pow­er grab didn't stop there, with Sec­re­tary Alex Azar is­su­ing new poli­cies right down to the twi­light of the new gov­ern­ment, in­clud­ing a push to con­duct reg­u­lar re­views on ca­reer staffers and set term lim­its — an idea Hahn said he was not con­sult­ed on.
From his Q&A with Bloomberg:
My ma­jor con­cern about that was that it has such far-reach­ing im­pli­ca­tions on pub­lic health and our mis­sion, but al­so by the way, the mis­sion of CDC, CMS, etc. That re­quired a dis­cus­sion. What would in­dus­try think about this? What would stake­hold­er groups, what would pa­tient groups think?

If, for ex­am­ple, an FDA cen­ter di­rec­tor knew his or her term was up, and it was a sit­u­a­tion like this past year, would there be even sub­con­scious pres­sure to make a de­ci­sion one way or the oth­er — know­ing that the ul­ti­mate au­thor­i­ty al­low­ing you to stay in your po­si­tion rest­ed with the sec­re­tary of Health and Hu­man Ser­vices?
The ex­pe­ri­ence in Wash­ing­ton DC has left Hahn, who came in­to the job with a ré­sumé span­ning top re­search in­sti­tu­tions but vir­tu­al­ly no po­lit­i­cal back­ground, an ad­vo­cate for more FDA in­de­pen­dence — al­though he stopped short of com­plete­ly en­dors­ing calls for the agency to be a stand­alone en­ti­ty sep­a­rate from HHS.
"There's a lot of dif­fer­ent mod­els out there, but I think giv­en what we've seen over the last year, par­tic­u­lar­ly in the pub­lic health emer­gency, re­al­ly bring this is­sue in­to the fore," Hahn said to Politi­co, adding in his Bloomberg in­ter­view: "I would be in fa­vor of that if there was the ap­pro­pri­ate bal­ance be­tween over­sight and in­de­pen­dence."
Biden, who is set to be in­au­gu­rat­ed this morn­ing, has tapped vet­er­an FDA of­fi­cial Janet Wood­cock as Hahn's in­ter­im suc­ces­sor. Hahn said he will be tak­ing some time off be­fore de­cid­ing on next steps.