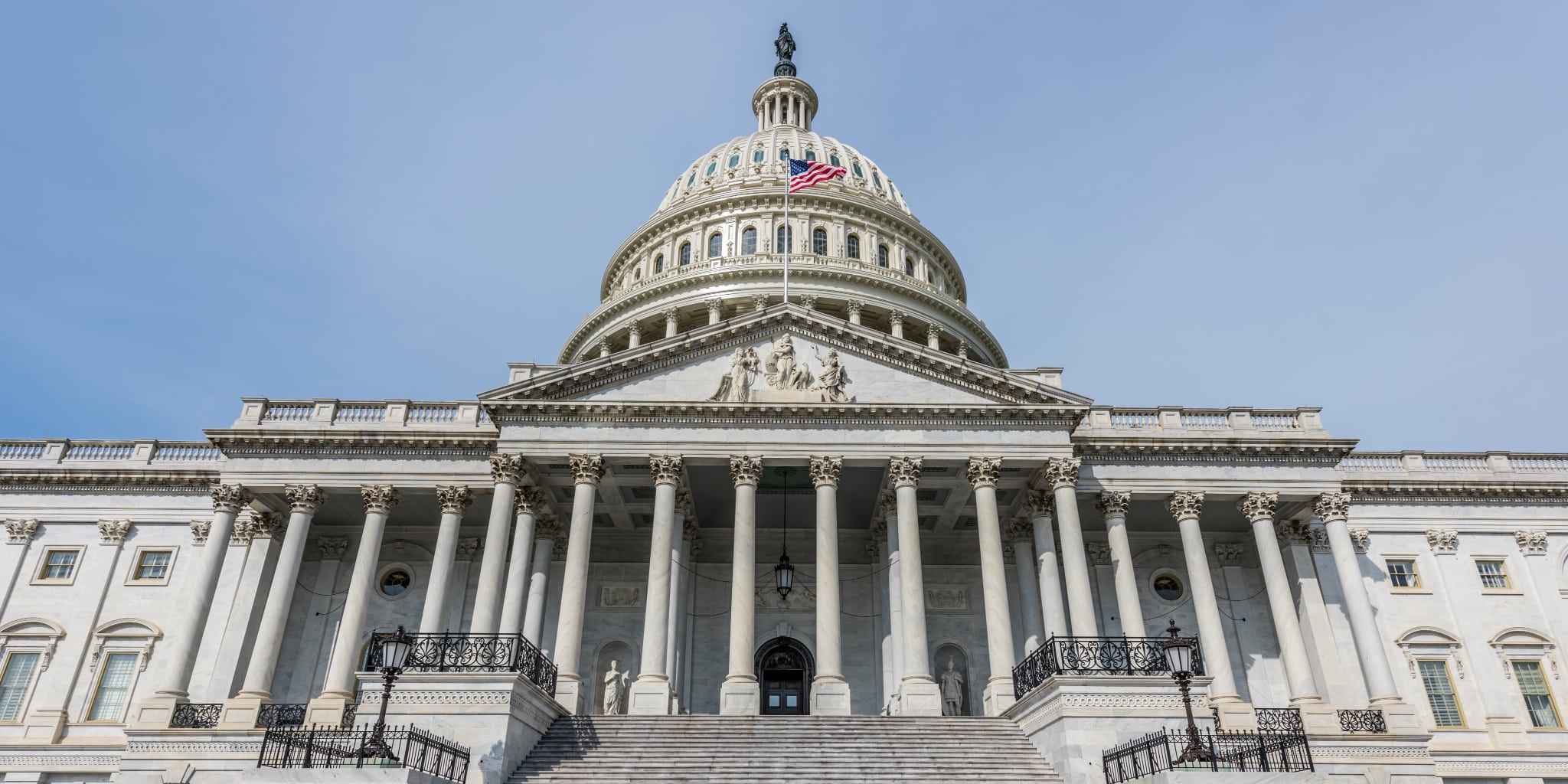 As JP­Mor­gan mad­ness sub­sides, De­moc­rats will un­veil a leg­isla­tive pack­age to ad­dress drug price hikes
On the night be­fore the start of JP Mor­gan — a con­fer­ence where bio­phar­ma ex­ec­u­tives big and small waxed lyri­cal about in­no­va­tion, adorned with name badges fea­tur­ing a gold DNA cap­sule — Pres­i­dent Don­ald Trump tweet­ed his dis­plea­sure that drug­mak­ers were not hon­or­ing their promis­es to rein in prices. He wasn't wrong. Da­ta sug­gest drug­mak­ers have re­turned to busi­ness as usu­al. And now, af­ter De­moc­rats clawed back con­trol of the House, they're ex­pect­ed to un­veil a leg­isla­tive pack­age to­day to ad­dress what the White House has so far at­tempt­ed in vain to do: cut prices for pre­scrip­tion drugs.
"Let's try to defuse some of the con­cerns about drug pric­ing at #JPM19."

"Sounds good! What should the lo­go be?"

"How about a sol­id-gold pill?" pic.twit­ter.com/EqR8LhF­FXD

— Bri­an Reid (@bri­an­reid) Jan­u­ary 7, 2019
At least three bills are be­ing tout­ed in the pack­age — in­clud­ing one re­vealed last No­vem­ber from Sen­a­tor Bernie Sanders and Rep­re­sen­ta­tive Ro Khan­na that as­serts Amer­i­cans should not pay more for pre­scrip­tion drugs than the me­di­an price in five ma­jor coun­tries, re­sem­bling a Trump ad­min­is­tra­tion pro­pos­al pre­sent­ed the pre­ced­ing month. Oth­er parts of the leg­is­la­tion pro­pos­es al­low­ing HHS to ne­go­ti­ate prices for Medicare Part D di­rect­ly with drug­mak­ers, in­stead of mid­dle­men like phar­ma­cy ben­e­fit man­agers — as well as im­port­ing med­i­cines at a low­er price from coun­tries such as Cana­da.
Last year, un­der pres­sure from the Trump ad­min­is­tra­tion and in re­sponse to pub­lic out­rage, a num­ber of high pro­file drug­mak­ers made pledges to freeze prices. Since then, the Trump ad­min­is­tra­tion has al­so in­tro­duced two pro­pos­als to tem­per prices. But de­spite in­ten­si­fy­ing po­lit­i­cal and me­dia scruti­ny, drug­mak­ers have re­turned to hikes on at least a por­tion of their port­fo­lio. That in turn has trig­gered an in­tense pub­lic back­lash, which is dri­ving this new leg­isla­tive on­slaught.
The phar­ma­ceu­ti­cal in­dus­try, along with its well con­nect­ed lob­by, has ve­he­ment­ly fought against pro­pos­als to im­port over­seas prices, sug­gest­ing such schemes will sti­fle in­no­va­tion and po­ten­tial­ly ush­er un­safe med­i­cines in­to the coun­try.
Stephen Ubl, CEO of PhRMA, at an End­points News event at the 2019 JP Mor­gan con­fer­ence

Jeff Ru­mans

for

End­points News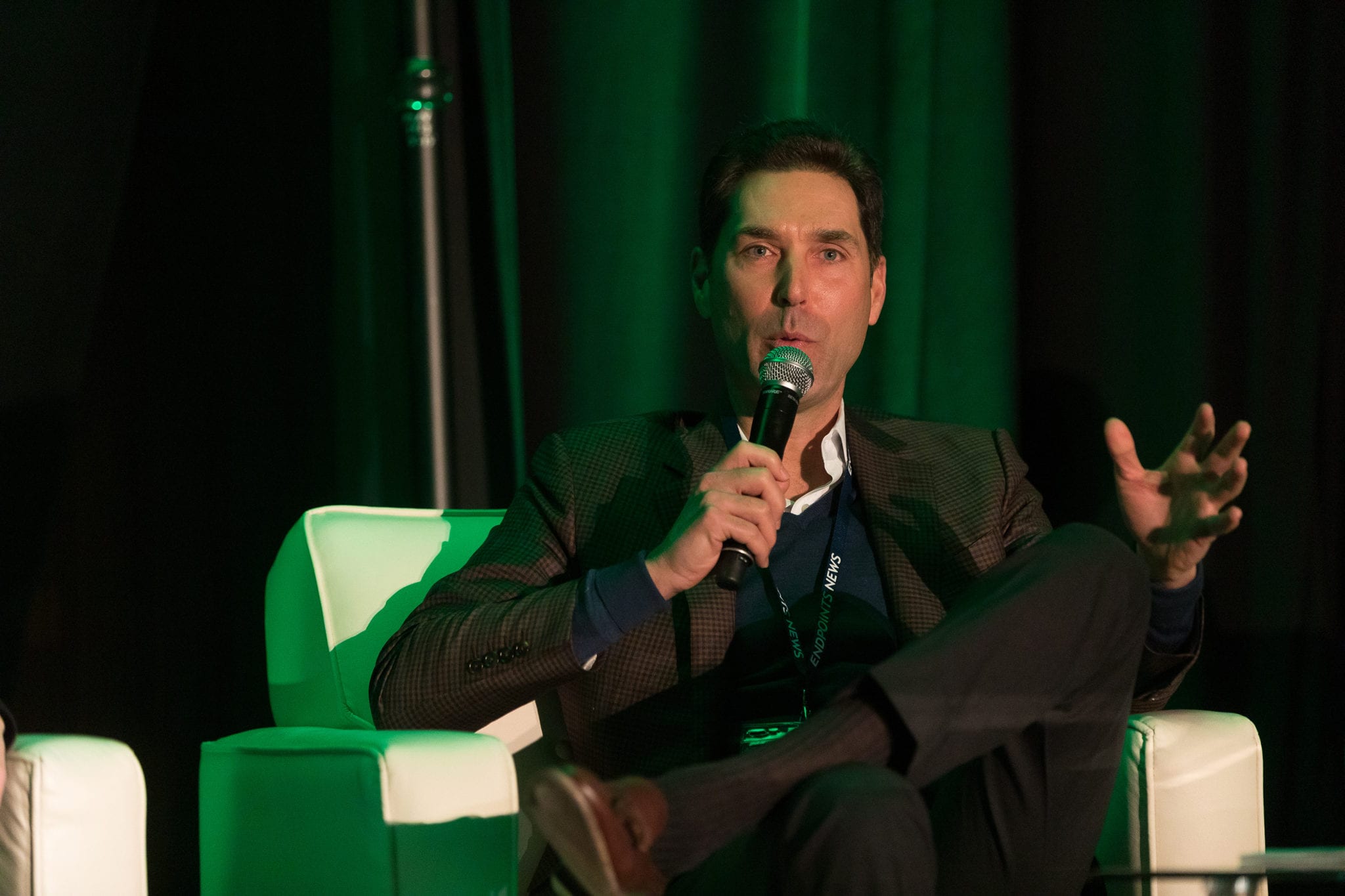 Click on the im­age to see the full-sized ver­sion
How­ev­er, da­ta show that de­spite the high cost of health­care, the Unit­ed States ac­tu­al­ly per­forms worse across var­i­ous health mea­sures ver­sus a num­ber of oth­er high-in­come na­tions. And Amer­i­cans them­selves are des­per­ate­ly seek­ing change: at­tack­ing drug price goug­ing is one of the few sub­jects that has wide­spread bi­par­ti­san sup­port. Ac­cord­ing to a re­cent Politi­co/Har­vard poll, an over­whelm­ing ma­jor­i­ty of Amer­i­cans ranked ad­dress­ing the cost of med­i­cines as a top pri­or­i­ty for the new Con­gress.
On Wednes­day, for­mer Lil­ly ex­ec­u­tive and HHS sec­re­tary Alex Azar tweet­ed: "For those lis­ten­ing in the phar­ma­ceu­ti­cal in­dus­try: The list price in­creas­es must stop. Prices must start com­ing down."
Main­tain­ing the sta­tus quo, where high­er priced drugs are more com­pet­i­tive and pa­tients pay more, is un­ac­cept­able. Com­pa­nies that an­nounced price in­creas­es in Jan­u­ary ad­mit­ted they were do­ing so to fun­nel pay­ments back to PBMs in or­der to keep the pre­ferred sta­tus of their drugs.

— Sec­re­tary Alex Azar (@Se­cAzar) Jan­u­ary 9, 2019
But an­a­lysts are not as con­vinced po­lit­i­cal pres­sure will have the im­pact some an­tic­i­pate. Bern­stein's Ron­ny Gal in a note in No­vem­ber 2018 wrote: "phar­ma does not have to be as nice to PO­TUS now that CMS has pol­i­cy ideas that are an­ti­thet­i­cal to in­dus­try in­ter­est…At the very least, threat­en­ing to raise prices gives in­dus­try a bar­gain­ing chip to ne­go­ti­ate some of these poli­cies away." More re­cent­ly in Jan­u­ary, Cowen an­a­lysts pub­lished a sur­vey of US drug buy­ers — in­clud­ing HMOs, PBMs and hos­pi­tals who col­lec­tive­ly bought more than $42 bil­lion in drugs in 2017 — to as­cer­tain the mo­men­tum of US drug prices over the next 3 years.
"Re­spon­dents ex­pect U.S. brand drug prices will con­tin­ue to rise over the next 3 years, at a rate sim­i­lar to the past," the an­a­lysts found.
When asked about the flur­ry of de­bate sur­round­ing the is­sue of pric­ing, Bio­Marin chief Jean-Jacques Bi­en­aime said "It's not a re­al prob­lem; it's all pol­i­tics" in an in­ter­view with Bloomberg on the eve of JP Mor­gan.