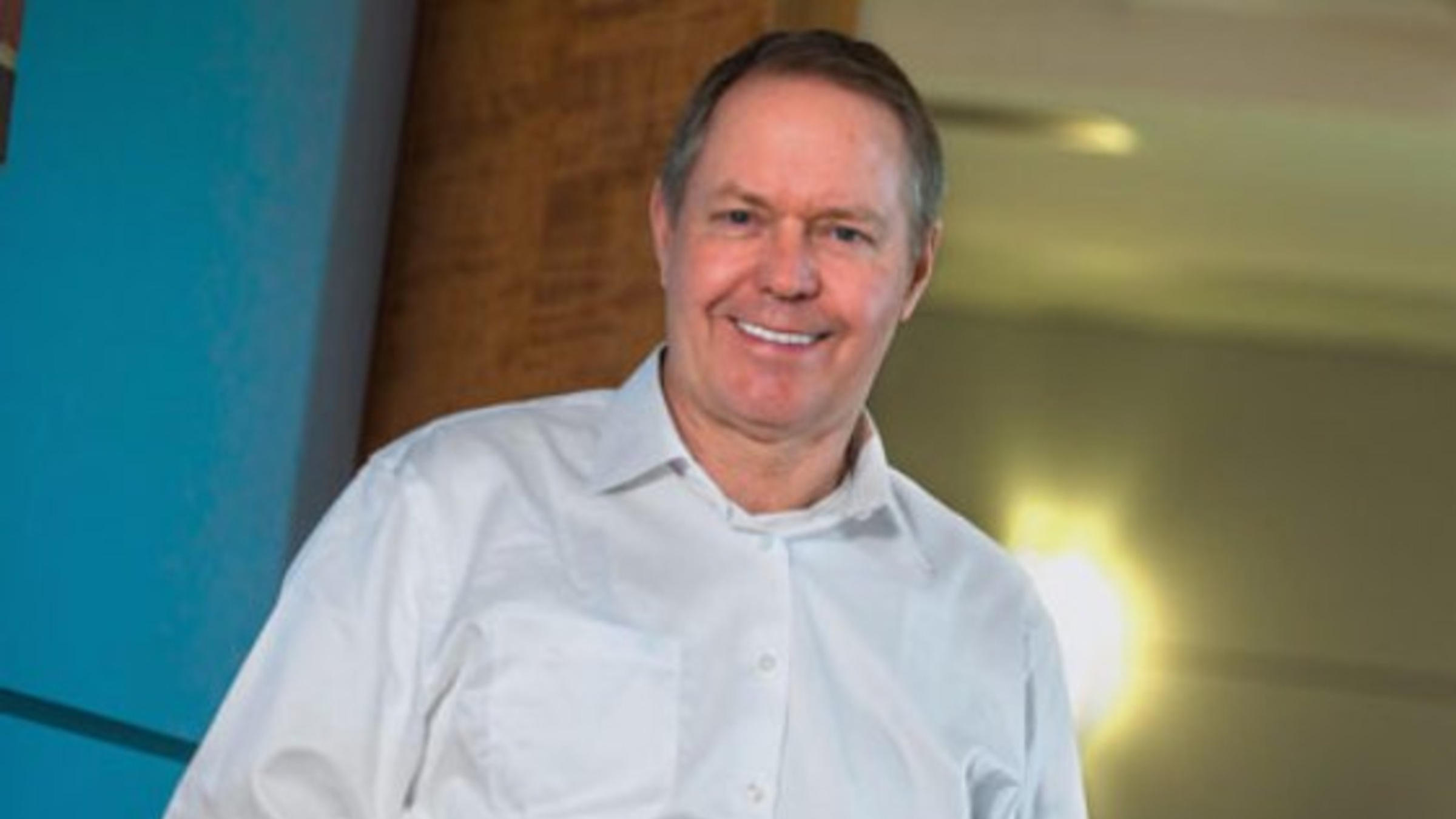 Roger Dansey, Seagen CEO (via Merck)
As Mer­ck buy­out buzz heats up, Seagen touts a pos­i­tive up­date on their Pad­cev/Keytru­da com­bo
Most of the news at Seagen these days re­volves around hot buzz about a po­ten­tial $40 bil­lion-plus Mer­ck buy­out. But to­day the fo­cus has shift­ed to an ex­per­i­men­tal com­bo that us­es the phar­ma gi­ant's big PD-1 can­cer drug Keytru­da.
Ex­ecs at Seagen and their part­ner Astel­las post­ed pos­i­tive top-line num­bers for a com­bi­na­tion of Pad­cev and Keytru­da, not­ing a con­firmed over­all re­sponse rate of 64.5% for front­line urothe­lial can­cer pa­tients who are in­el­i­gi­ble for cis­platin.
Me­di­an du­ra­tion of re­sponse had not yet been achieved.
This was the EV-103 Co­hort K ex­pan­sion tri­al, which saw a dip in the ORR rate from the 73% tracked in Co­hort A. But sev­er­al an­a­lysts to­day were quick to of­fer the re­sults at least a ten­ta­tive thumbs-up, while not­ing that a num­ber of ques­tions have to be an­swered be­fore they can ful­ly de­ter­mine the com­bo's val­ue.
An­drew Berens at SVB Se­cu­ri­ties took a look at the da­ta and not­ed:
We be­lieve the re­sults were gen­er­al­ly ex­pect­ed to come down in larg­er pa­tient num­bers, but still came in above what we viewed as the bar for suc­cess (ORR in the low 60%'s). Me­di­an du­ra­tion of treat­ment was un­reached, and treat­ment ex­po­sure in the tri­al was not dis­closed. More im­por­tant­ly, me­di­an cy­cles of Pad­cev us­age were un­re­port­ed, a key met­ric giv­en that pe­riph­er­al neu­ropa­thy ap­pears to lim­it us­age of Pad­cev in some set­tings, and is like­ly cu­mu­la­tive.
Berens came up with his own set of out­stand­ing ques­tions.
(T)he an­nounce­ment was sparse on key ef­fi­ca­cy de­tails like: 1) du­ra­tion of Pad­cev us­age (num­ber of cy­cles); 2) dura­bil­i­ty met­rics (me­di­an du­ra­tion of re­sponse [DOR] not reached), and 3) the ef­fi­ca­cy of Pad­cev monother­a­py arm. We think that the ab­sence of in­clu­sion of the monother­a­py da­ta in the press re­lease sug­gests the ac­tiv­i­ty/du­ra­tion is like­ly mean­ing­ful­ly less than com­bi­na­tion, im­por­tant to some in­vestors spec­u­lat­ing on the like­li­hood of op­tion­al­i­ty, which would be large­ly dri­ven by syn­er­gies with check­point agents.
Pad­cev is Seagen's sec­ond best-sell­ing drug, with $340 mil­lion in sales last year. Com­pa­ny ex­ecs have been fo­cused on this new com­bo tri­al as a ma­jor cat­a­lyst for big­ger sales ahead, if they can par­lay the da­ta in­to an ac­cel­er­at­ed ap­proval. But the ju­ry is still out on that score.
Count Boris Peak­er at Cowen, though, as an­oth­er in­ter­est­ed on­look­er. He's ready to give the com­bo sol­id odds for an ap­proval in the ear­ly part of next year, push­ing fran­chise rev­enue to $665 mil­lion next year.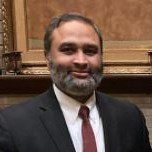 Ah­san Arozul­lah
"Ap­prox­i­mate­ly half of pa­tients with ad­vanced urothe­lial car­ci­no­ma are in­el­i­gi­ble for cis­platin-based chemother­a­py," said Ah­san Arozul­lah, SVP and head of de­vel­op­ment ther­a­peu­tic ar­eas at Astel­las, in a press re­lease. Cis­platin-in­el­i­gi­ble pa­tients typ­i­cal­ly have few treat­ment op­tions and a poor prog­no­sis.
Pad­cev is the first an­ti­body-drug con­ju­gate of its kind, the pair says, and works by at­tach­ing it­self to Nectin-4, a cell sur­face pro­tein high­ly ex­pressed in blad­der can­cer. A spe­cif­ic chemother­a­py agent is then re­leased to kill the cells. The com­pa­nies will dis­cuss the re­sults with reg­u­la­to­ry au­thor­i­ties.
Mean­while, Mer­ck is in ad­vanced talks to buy Seagen for about $40 bil­lion or more, or above $200 per share, ac­cord­ing to Wall Street Jour­nal re­ports. The lat­est word from the Jour­nal was that any move would like­ly come af­ter their earn­ings call Ju­ly 28. If the deal goes through, it could be one of the biggest trans­ac­tions in re­cent his­to­ry.