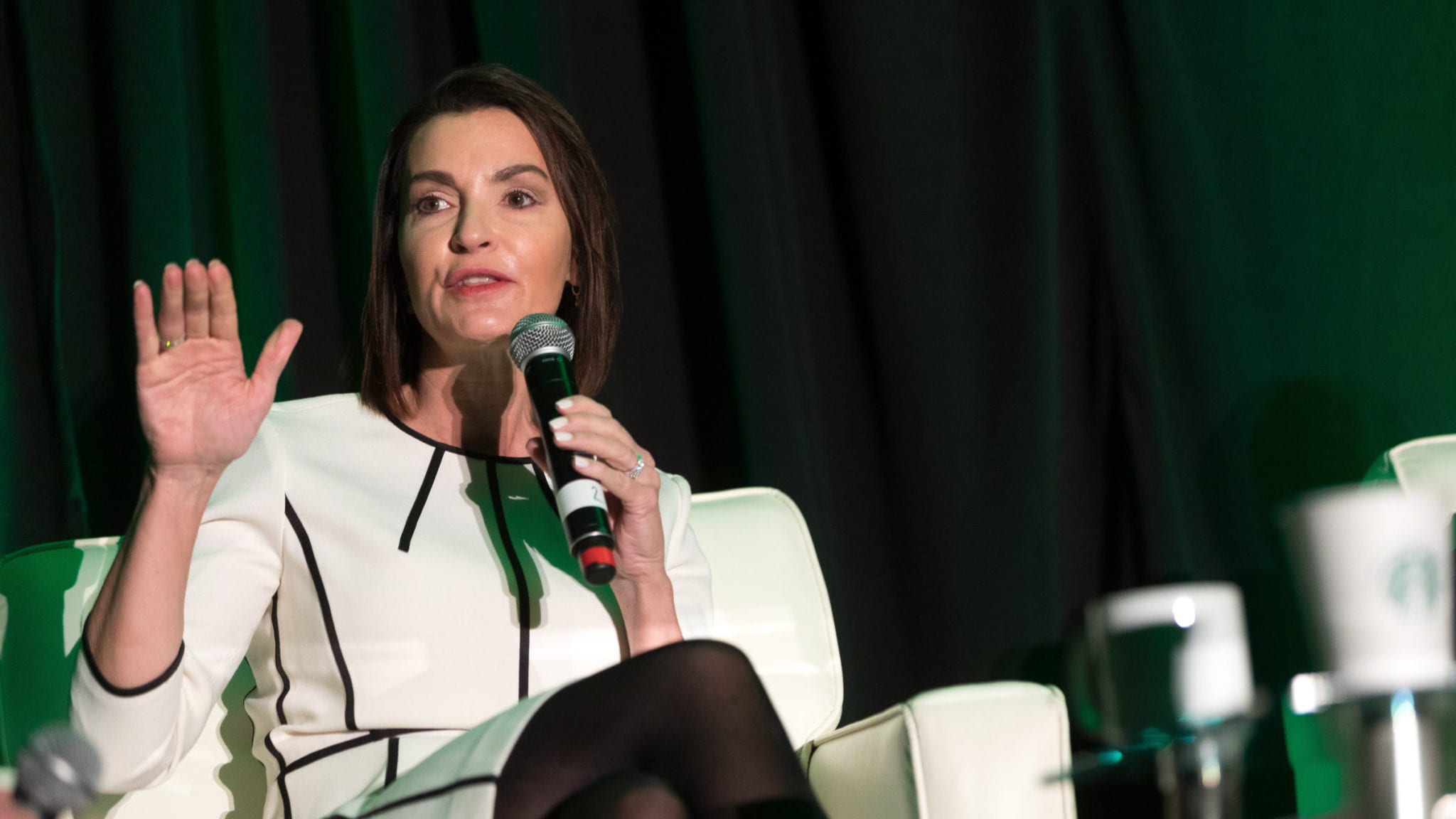 Christi Shaw, JPM19 (Credit: Jeff Rumans)
#AS­CO21: A week af­ter nab­bing pri­or­i­ty re­view, Kite un­veils the piv­otal da­ta it hopes will lead to a new CAR-T ap­proval
Just less than a year ago, Gilead's Kite won a land­mark okay for its sec­ond CAR-T ther­a­py, with da­ta that for­mer head of glob­al de­vel­op­ment Ken Takeshi­ta hailed as "bet­ter than Yescar­ta." Now, ahead of #AS­CO21, Kite is un­veil­ing piv­otal da­ta to back the drug in a new type of can­cer.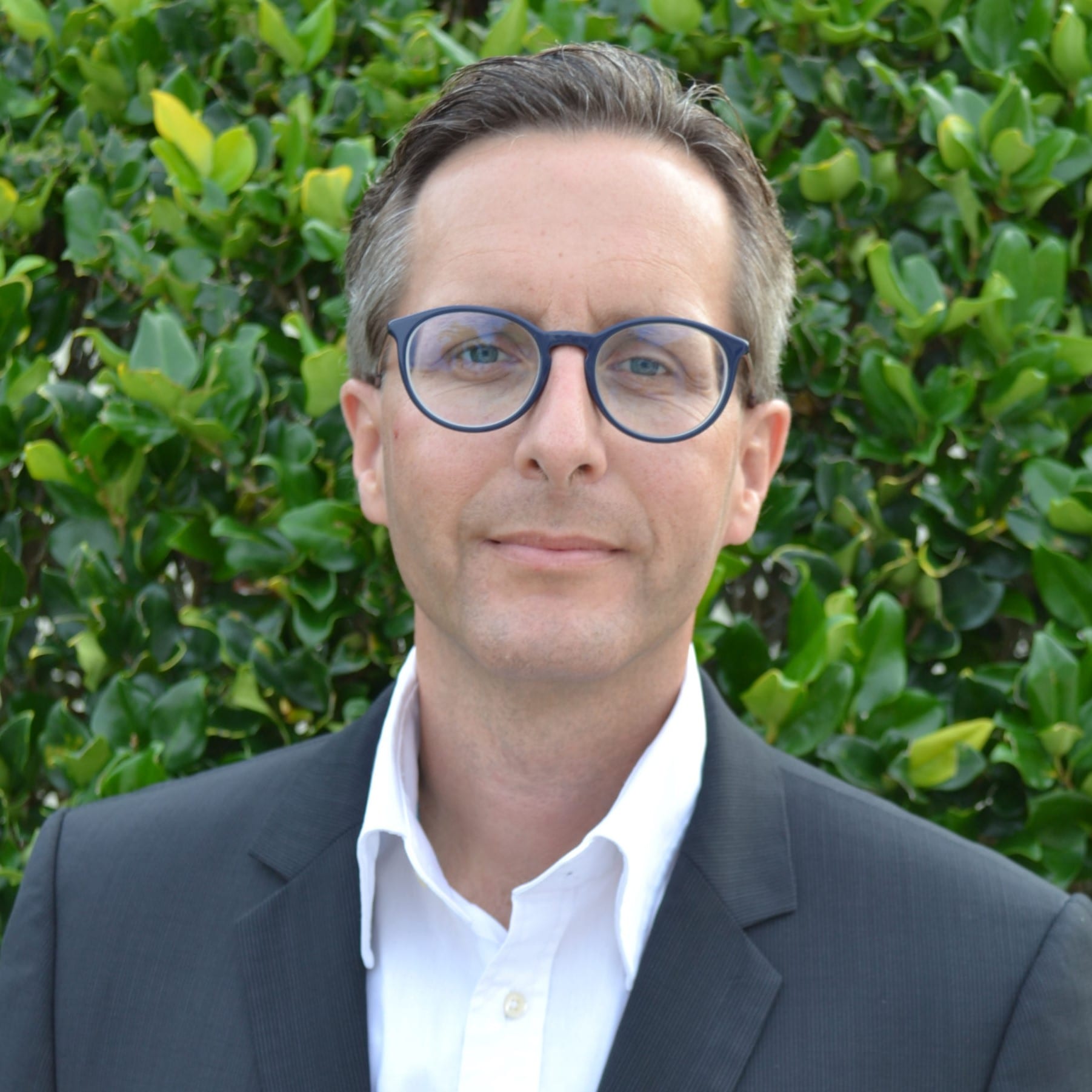 Frank Neu­mann
Of 55 pa­tients who re­ceived Tecar­tus for re­lapsed or re­frac­to­ry B-cell pre­cur­sor acute lym­phoblas­tic leukemia (ALL), 71% saw their signs of can­cer dis­ap­pear, new head of clin­i­cal de­vel­op­ment Frank Neu­mann said. How­ev­er, some still had in­com­plete hema­to­log­ic re­cov­ery (which the com­pa­ny de­fined as com­plete re­sponse with in­com­plete hema­to­log­ic re­cov­ery, or CRi).
Thir­ty-one per­cent of these pa­tients saw on­go­ing re­spons­es at the da­ta cut­off, Kite said, and 97% had deep mol­e­c­u­lar re­mis­sion with un­de­tectable min­i­mal resid­ual dis­ease.
"This pa­tient pop­u­la­tion in par­tic­u­lar has a very ham­pered hematopoi­et­ic sys­tem," Neu­mann told End­points News. "I would say, for a pa­tient reach­ing CRi in this par­tic­u­lar in­di­ca­tion, it's fan­tas­tic, to say the least."
The da­ta come from a pri­ma­ry analy­sis of the Phase II por­tion of Kite's open-la­bel ZU­MA-3 tri­al. Just un­der half of the treat­ed pa­tients had re­ceived three or more ther­a­pies pri­or to Tecar­tus, and among the 25 who had tak­en the im­munother­a­py bli­na­tu­momab, the com­plete re­sponse rate was a bit low­er, com­ing in at just 60%.
Across the whole treat­ment arm, me­di­an du­ra­tion of re­sponse, re­lapse-free sur­vival and over­all sur­vival were 12.8 months, 11.6 months and 18.2 months, re­spec­tive­ly.
The FDA gave Tecar­tus pri­or­i­ty re­view for the in­di­ca­tion last Fri­day, and set a PDU­FA date of Oct. 1. If ap­proved, CEO Christi Shaw says the com­pa­ny could start rolling out the drug in days.
The treat­ment comes with some risk, as 95% of pa­tients ex­pe­ri­enced Grade 3 or high­er ad­verse events, the most fre­quent be­ing ane­mia and pyrex­ia, or fever. Grade 3 or high­er cy­tokine re­lease syn­drome — a well-doc­u­ment­ed side ef­fect of CAR-T ther­a­py — oc­curred in 24% of pa­tients. Neu­ro­log­ic events hap­pened in 25%, Kite said.
CRS and neu­ro­log­ic tox­i­c­i­ties earned Tecar­tus a boxed warn­ing in re­lapsed/re­frac­to­ry man­tle cell lym­phoma, though re­searchers saw low­er cas­es of Grade 3 or high­er CRS in that study than in ZU­MA-3 (18% com­pared to 24%). CRS cas­es in Zu­ma-3 were "gen­er­al­ly re­versed with treat­ment," Kite said in a state­ment.
Two treat­ment-re­lat­ed deaths oc­curred in ZU­MA-3, in­clud­ing one brain her­ni­a­tion and one case of sep­tic shock, ac­cord­ing to Kite's state­ment.
"The safe­ty pro­file of Tecar­tus in this par­tic­u­lar in­di­ca­tion doesn't dif­fer sig­nif­i­cant­ly from what we've seen in oth­er in­di­ca­tions," Neu­mann said.
Up­on its ap­proval last year, a Kite spokesper­son told End­points that the drug would be sold for $373,000. Since then, the list price has in­creased to just un­der $400,000, Shaw said. Tecar­tus brought in $31 mil­lion in Q1, as launch ac­tiv­i­ties ramped up in the US, ac­cord­ing to Gilead's fi­nan­cial re­sults.
"As long as we have these re­al­ly long durable re­spons­es, and we can man­u­fac­ture con­sis­tent­ly, and con­tin­ue with Frank's lead­er­ship de­vel­op­ing new ther­a­pies that help in­crease the ben­e­fit/risk for pa­tients, I think that's the se­cret sauce," she said.
While ZU­MA-3 en­rolled pa­tients 18 years and old­er, No­var­tis' CAR-T ri­val Kym­ri­ah is al­ready ap­proved to treat re­lapsed/re­frac­to­ry ALL in pa­tients 25 years old and younger, and it's cur­rent­ly in a Phase III tri­al for high-risk ALL in the same pop­u­la­tion.