#ASH17: Sy­ros evis­cer­at­ed by in­vestor back­lash as lead drug flails bad­ly in PhII
It didn't take long Mon­day morn­ing to see who the worst per­former for the ASH week­end would be. Sy­ros $SYRS cratered quick­ly once in­vestors got a chance to re­spond to the hard ev­i­dence that their lead drug is fail­ing bad­ly in a Phase II study.
It's hard to tell from the re­lease, which fo­cused a lot of en­er­gy on ev­i­dence of clin­i­cal ac­tiv­i­ty, but the pri­ma­ry end­points in the study had to do with over­all re­sponse rates for acute myeloid leukemia as well as trans­fu­sion in­de­pen­dence in myelodys­plas­tic syn­drome.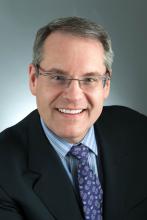 Joseph Ju­r­cic
Re­searchers found one com­plete re­sponse in AML, and that was about it, once you pen­e­trate the flur­ry of pos­i­tive signs that Sy­ros tried to get every­one to fo­cus on. The drug, an RARα ag­o­nist, is dubbed SY-1425.
Its shares were evis­cer­at­ed, drop­ping 55% af­ter in­vestors failed to buy in­to the biotech's pro­pos­al that the best path for­ward would lie in com­bi­na­tion ther­a­pies.
Co­lum­bia Uni­ver­si­ty's Joseph Ju­r­cic was left with the un­en­vi­able task of putting the best light on the re­sults:
We saw im­proved blood counts and re­duced blast counts in con­junc­tion with dif­fer­en­ti­a­tion of can­cer cells in ge­nom­i­cal­ly de­fined pa­tients. These da­ta, along with the mech­a­nis­tic and pre­clin­i­cal da­ta sup­port­ing com­bi­na­tions with azac­i­ti­dine and with dara­tu­mum­ab, sug­gest SY-1425 could be a mean­ing­ful com­bi­na­tion agent with the po­ten­tial to ad­dress a sub­stan­tial un­met need for pa­tients with AML and MDS.