Aslan's lat­est can­cer fo­cus al­so flops, leav­ing just two ma­jor pro­grams for the trou­bled biotech
Aslan $ASLN has stum­bled back in­to the fail­ure pit.
When their lead drug failed to treat gas­tric can­cer, Aslan Phar­ma­ceu­ti­cals an­nounced they were go­ing to fo­cus on an­oth­er type: bil­iary tract can­cer (BTC). When the gas­tric fail­ure forced them to cut 30% of their staff, they again em­pha­sized the new tar­get as one of three re­main­ing pro­grams.
But Aslan's BTC tri­al has now failed on both pri­ma­ry end­points. The re­sults showed an im­proved re­sponse rate for Aslan's var­l­i­tinib over the con­trol arm, but not sig­nif­i­cant­ly. The drug arm had a pro­gres­sion-free sur­vival rate of 2.83 months com­pared to 2.79 in the con­trol arm — ba­si­cal­ly a one-day dif­fer­ence.
The fail­ure leaves Aslan with two ma­jor pro­grams left — one for acute myeloid leukemia (AML) and one for atopic der­mati­tis (AD) — and a pre­car­i­ous fi­nan­cial sit­u­a­tion. In their Q3, Aslan re­vealed they were burn­ing through $7 mil­lion per quar­ter and had just $8 mil­lion left in cash and cash equiv­a­lents.
With Mon­day's news, their stock tum­bled 56%, from $2.08 per share to $0.91. Mar­ket cap fell to $21 mil­lion.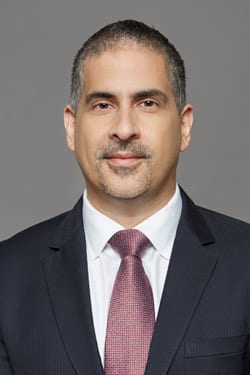 Carl Firth Aslan
Last month the Sin­ga­pore-based com­pa­ny se­cured a $3 mil­lion loan from the board and ma­jor in­vestors in­tend­ed, CEO Carl Firth said at the time, to buoy the com­pa­ny in ad­vance of these da­ta and re­sults com­ing ear­ly next year on AD. Aslan did not say ex­plic­it­ly they are now aban­don­ing the BTC pro­gram but they made no ref­er­ence to fu­ture plans, and to­day Firth said in a state­ment:
"I would like to ex­tend our thanks to the pa­tients, tri­al in­ves­ti­ga­tors and site per­son­nel who par­tic­i­pat­ed in the study and to the ASLAN team for their com­mit­ment to the de­vel­op­ment of var­l­i­tinib. ASLAN re­mains fo­cused on the promis­ing mol­e­cules in its port­fo­lio, in­clud­ing the on­go­ing study in atopic der­mati­tis of ASLAN004, our IL-13 re­cep­tor an­ti­body which blocks sig­nalling through IL-4 and IL-13."
Much is hang­ing on the 2020 atopic der­mati­tis re­sults. Aslan be­gan dos­ing for the sec­ond part of a Phase I study on its an­ti­body last month, with plans for a fol­low-up study on the most ef­fi­ca­cious dose.
Aslan has com­plet­ed the first part of a Phase II study for their drug for AML, a no­to­ri­ous­ly eva­sive drug tar­get, and said some pa­tients ex­pe­ri­enced up to 98% re­duc­tion in pe­riph­er­al blood blast cells. But since re­port­ing that in their Q2, the com­pa­ny has said lit­tle about the pro­gram.