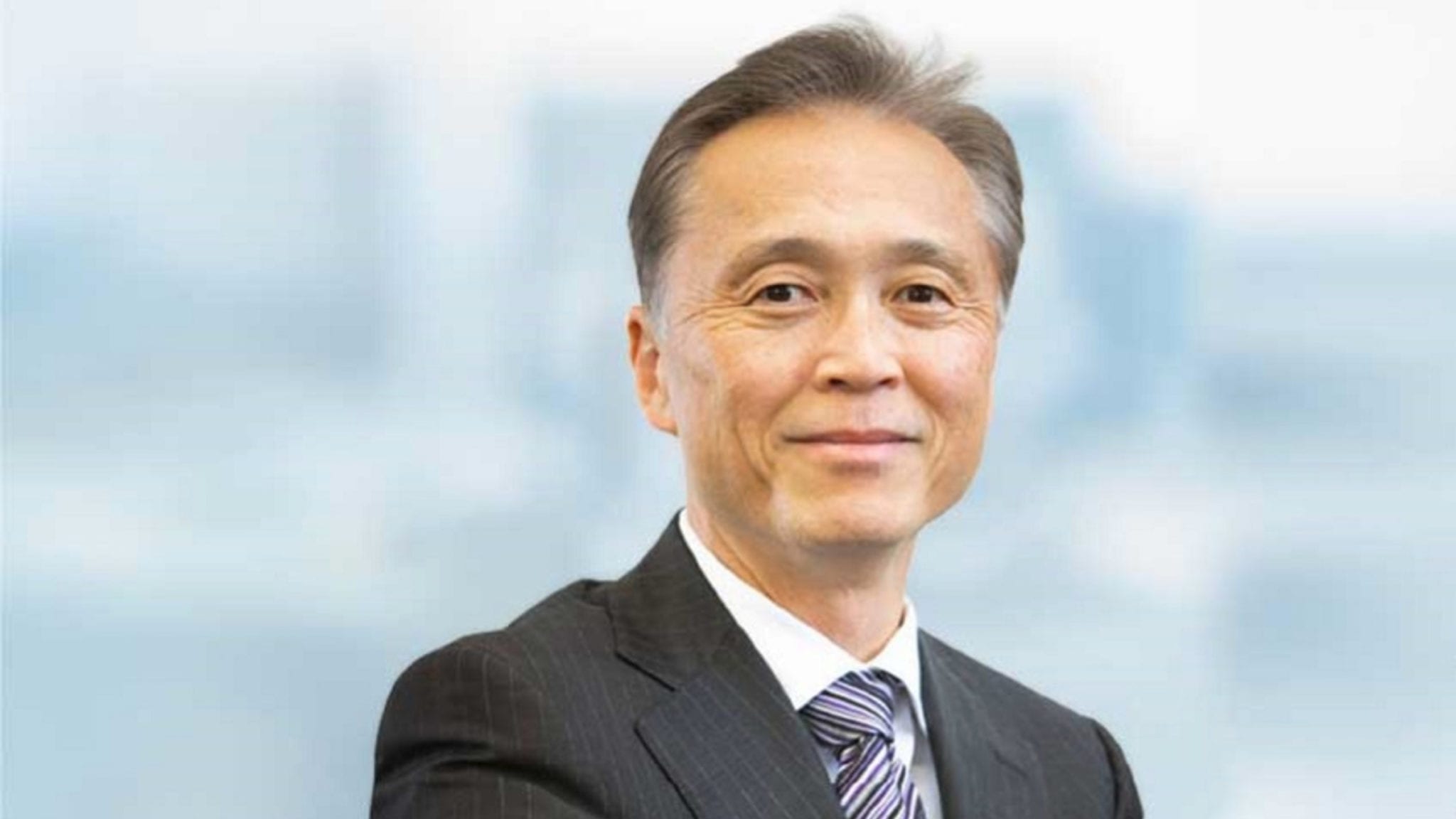 CEO Kenji Yasukawa (Astellas)
Astel­las scores a pair of tri­al wins for menopausal hot flash med, rais­ing the pitch of loom­ing Bay­er stand­off
Astel­las took a fli­er on women's health when it bought out Oge­da and non­hor­mon­al menopause can­di­date fe­zo­line­tant in ear­ly 2017 and then dou­bled down dur­ing a ma­jor re­struc­tur­ing just over a year lat­er. Now, an ear­ly peek at late-stage stud­ies bode well for Astel­las' chances — and it could be tee­ing up a fight with Bay­er.
In a pair of Phase III stud­ies dubbed SKY­LIGHT 1 and 2, two dos­es of Astel­las' fe­zo­line­tant topped place­bo in re­duc­ing the fre­quen­cy and sever­i­ty of hot flash­es in menopausal women at one- and three-month check ins, ac­cord­ing to topline da­ta un­veiled Fri­day.
The drug went 4-for-4 on its pri­ma­ry end­points in both stud­ies, which test­ed once-dai­ly, 30- and 45-mg dos­es of fe­zo­line­tant. The tri­als are on­go­ing and will dose pa­tients through 52 weeks.
Fe­zo­line­tant, a NK3R in­hibitor that works by block­ing a key pep­tide as­so­ci­at­ed with down­stream ther­moreg­u­la­tion in the hy­po­thal­a­mus, is an­gling to be­come the first non­hor­mon­al ther­a­py for menopausal hot flash­es, Astel­las said. The full 52-week re­sults of the SKY­LIGHT stud­ies will be pre­sent­ed at a fu­ture med­ical meet­ing.
A late-stage win for Astel­las is set­ting up a bat­tle ahead with Bay­er and its own non­hor­mon­al menopause ther­a­py, NT-814, which the Ger­man drug­mak­er be­lieves could even­tu­al­ly be a block­buster.
Astel­las ac­quired fe­zo­line­tant as part of a $870 mil­lion buy­out of Bel­gian biotech Oge­da back in April 2017. At the time, a Phase IIa study of the drug showed a 93% re­duc­tion in hot flash­es for the fe­zo­line­tant group at week 12 com­pared to 54% on place­bo. The re­duc­tion in sever­i­ty of hot flash­es at week 12 was 70% for the drug arm and 23% in the place­bo group.
Those re­sults were im­pres­sive enough for Astel­las to plop down a big down pay­ment on women's health, an area that has seen lit­tle in­no­va­tion in re­cent years. With Phase III in the works, fe­zo­line­tant be­came a cen­tral part of the com­pa­ny's busi­ness plan dur­ing CEO Ken­ji Ya­sukawa's ex­pan­sive re­struc­tur­ing that was launched in mid-2018.
Mean­while, Bay­er took its own big bet on women's health R&D in Au­gust when it dropped $875 mil­lion in cash and fu­ture mile­stones for KaNDy Ther­a­peu­tics and NT-814, an NK1/3 in­hibitor an­gling for the same un­der­served mar­ket as fe­zo­line­tant. Phase IIb da­ta for 120- and 160-mg dos­es of the drug at the time showed that it "re­duced the fre­quen­cy and sever­i­ty of VMS and sig­nif­i­cant­ly im­proved qual­i­ty of life, mood and sleep, in post­menopausal women," KaNDy said.
Bay­er has pinned block­buster as­pi­ra­tions on the med, and with such high hopes a stand­off with Astel­las ap­pears like­ly. How­ev­er, KaNDy CEO Mary Kerr told End­points News in Au­gust she didn't view Astel­las as a com­peti­tor giv­en the clin­i­cal need.
"It's an area of huge un­met need and it's great to see non-hor­mon­al op­tions com­ing in for women," she said. "Women have wait­ed for this for a long long time, and we hope that fi­nal­ly we get a non-hor­mon­al al­ter­na­tive to mar­ket."