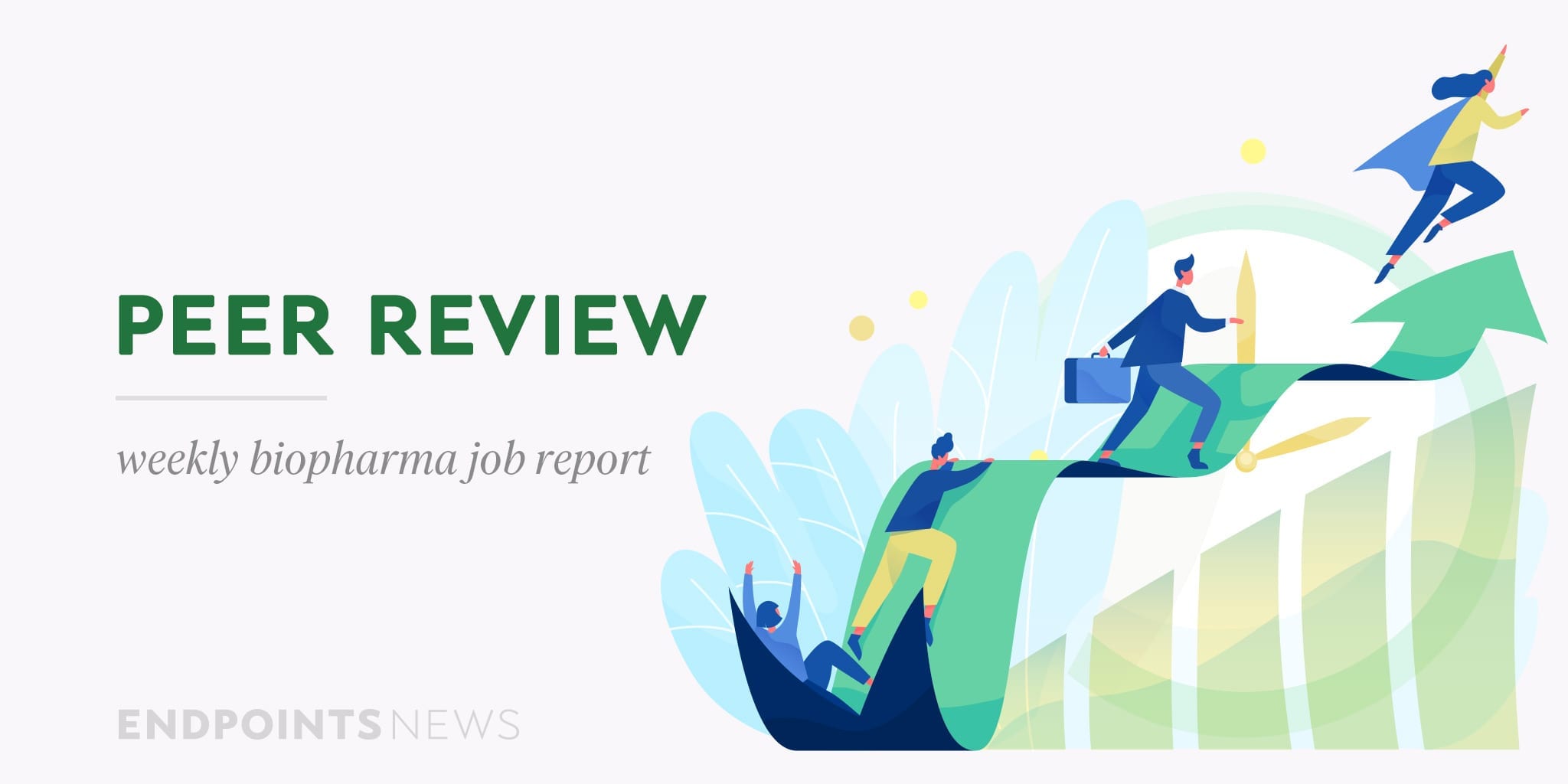 Astel­las taps sea­soned CMO amid shift to on­col­o­gy; Doug Man­ion steps in­to a new Are­na fol­low­ing $6.7B buy­out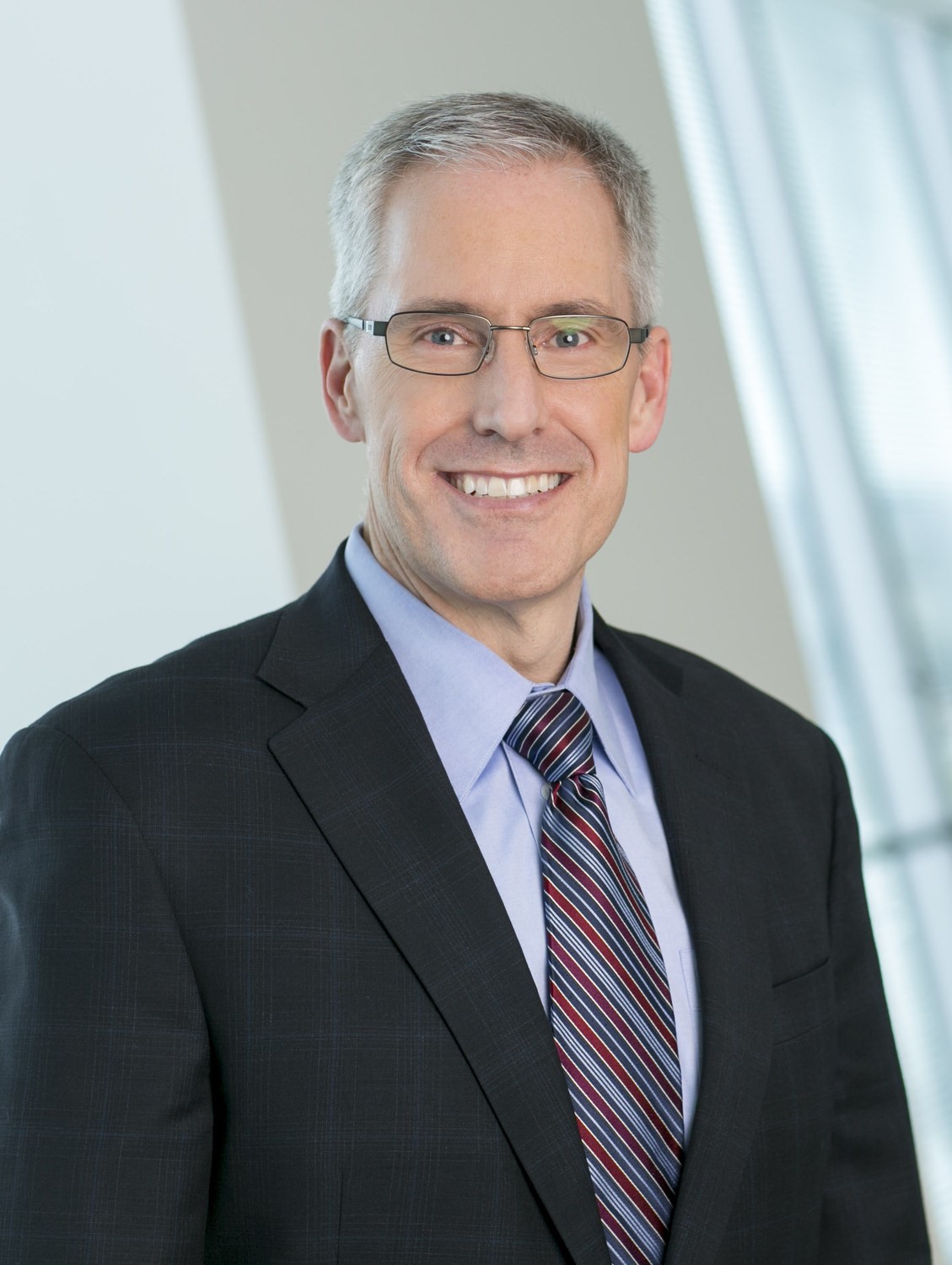 Bern­hardt Zei­her
As Bern­hardt Zei­her re­tires from Astel­las' chief med­ical of­fi­cer po­si­tion, the se­lec­tion of his suc­ces­sor says a lot about the changes he's seen at the com­pa­ny over his 12-year tenure.
Tadaa­ki Taniguchi, the new CMO, is a sur­geon in on­col­o­gy by train­ing who's led de­vel­op­ment for Mer­ck, Bris­tol My­ers Squibb and As­traZeneca in Japan be­fore mov­ing to the US, where he will be based. His most re­cent role at As­traZeneca was SVP, head of on­col­o­gy busi­ness unit Asia strat­e­gy.
Look­ing back on his time, Zei­her told End­points News that he be­lieves the suc­cess­es his group — span­ning al­most 2,700 peo­ple — has had with the cur­rent pipeline sets the com­pa­ny up for the next wave of can­cer ther­a­pies, be it bi­func­tion­al an­ti­bod­ies, cell ther­a­pies or on­colyt­ic virus­es. On top of notch­ing la­bel ex­pan­sions for the Pfiz­er-part­nered prostate Xtan­di, in re­cent years Astel­las al­so saw the ap­proval of Xospa­ta in acute myeloid leukemia and Seagen's Pad­cev in urothe­lial can­cer.
"Prob­a­bly the biggest thing we've done as an or­ga­ni­za­tion is re­al­ly grow our on­col­o­gy port­fo­lio, ca­pa­bil­i­ties and re­al­ly es­tab­lished a strong pres­ence there," he said.
When he first joined Astel­las from Pfiz­er — leav­ing as the in­flam­ma­to­ry dis­ease area lead — Zei­her re­called the com­pa­ny be­ing a "very re­gion­al com­pa­ny" with head­quar­ters in Japan and of­fices in Eu­rope and the US. His tenure, he would say, was al­so char­ac­ter­ized by a "great deal of glob­al­iza­tion," which meant form­ing more glob­al struc­tures, har­mo­niz­ing pro­ce­dures and im­prov­ing ef­fi­cien­cies.
The com­pa­ny is al­so mov­ing in­to ear­li­er-stage projects and cut­ting-edge tech­nolo­gies such as gene ther­a­py. Ever since Astel­las ac­quired Au­dentes for $3 bil­lion, it's been un­cov­er­ing safe­ty con­cerns with AAV gene ther­a­pies, with pa­tient deaths rock­ing the en­tire com­mu­ni­ty. Un­der Zei­her, re­searchers are still work­ing to find out the ex­act is­sues and how to re­solve them — some­thing Taniguchi will al­so have to pick up once he starts in Oc­to­ber.
"It's been very much a roller coast­er," Zei­her said, but added, "we re­main in­cred­i­bly com­mit­ted to gene ther­a­py."
— Am­ber Tong
---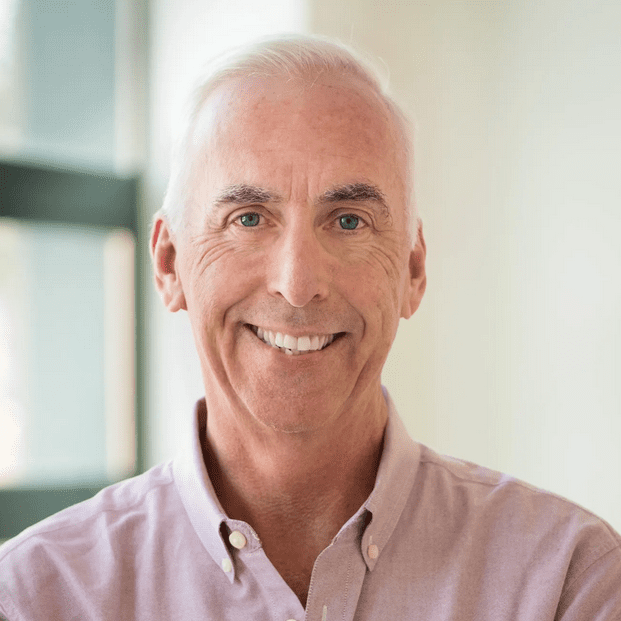 Doug Man­ion
→ Ex-Kleo Phar­ma­ceu­ti­cals chief Doug Man­ion has turned up as pres­i­dent and COO of Aclaris, just a month af­ter the Wayne, PA im­muno-in­flam­ma­to­ry dis­ease biotech ap­point­ed In­ter­cept and Pfiz­er alum Gail Cawk­well as CMO. Man­ion was a Bris­tol My­ers ex­ec for 11 years be­fore tak­ing the Kleo job, and he led R&D at Are­na Phar­ma­ceu­ti­cals un­til Pfiz­er's big $6.7 bil­lion pur­chase in De­cem­ber 2021. With Man­ion's ar­rival, Neal Walk­er has re­lin­quished the ti­tle of pres­i­dent but will re­tain his CEO du­ties.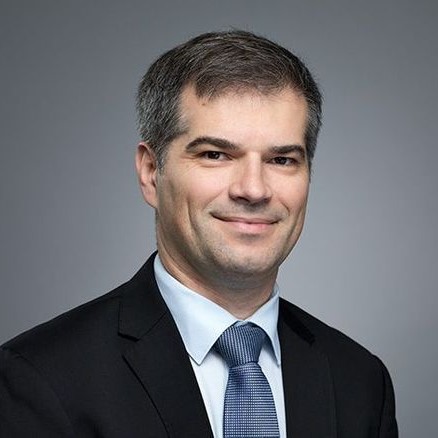 Olivi­er Bogillot
→ Strik­ing a €300 mil­lion on­col­o­gy deal on Thurs­day with In­novent to ex­pand its reach in Chi­na, Sanofi has made sev­er­al hires, start­ing with the ap­point­ment of Olivi­er Bogillot as head of US gen­er­al med­i­cines. Bogillot came to the French phar­ma from Bris­tol My­ers in 2015 and will fin­ish out his time as pres­i­dent of Sanofi France be­fore start­ing his new gig on Sept. 1.
Deb­o­rah Glass­er
Next, Deb­o­rah Glass­er be­came head of vac­cines, North Amer­i­ca at the multi­na­tion­al on June 20, break­ing away from Bio­gen af­ter al­most three years as US SVP of the Alzheimer's fran­chise and 13 years over­all. Be­sides her work with the in­fa­mous ad­u­canum­ab, Glass­er was glob­al VP and as­set lead for Bio­gen's SMA (Spin­raza) port­fo­lio. Fi­nal­ly, Kel­logg and Keurig Dr. Pep­per vet An­drew Loucks — the ex-CEO of Sen­so­ry Cloud — will be Sanofi's head of North Amer­i­ca con­sumer health­care ef­fec­tive Aug. 8.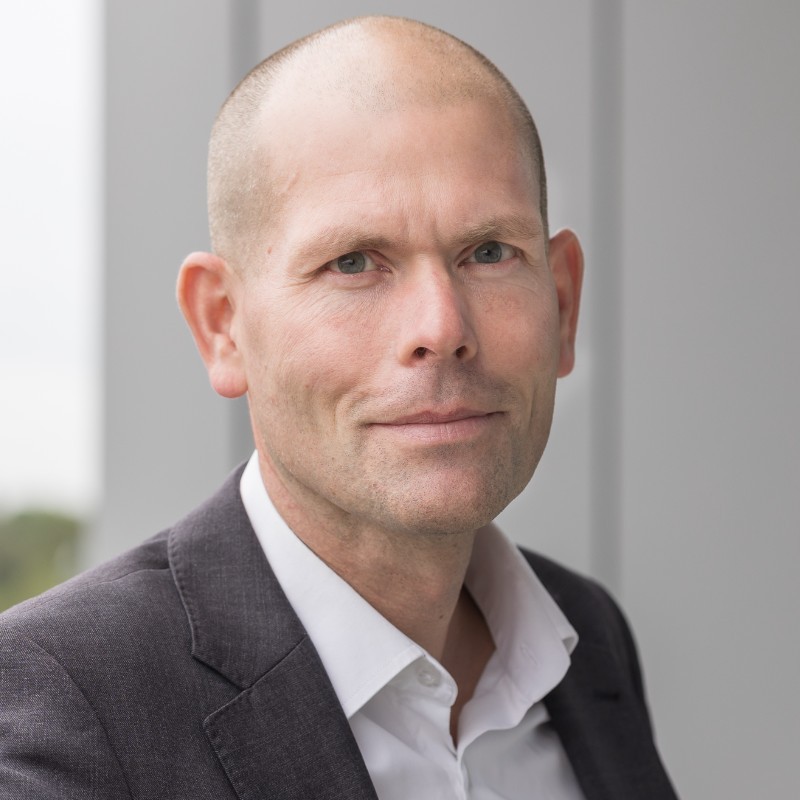 Per Nor­lén
→ Lars Staal Weg­n­er is out as CEO of Copen­hagen-based Evax­ion Biotech, and the im­munother­a­py play­er has wel­comed Per Nor­lén as his suc­ces­sor. Nor­lén left As­traZeneca in 2010 to be­come CMO of Al­li­ga­tor Bio­science and was el­e­vat­ed to CEO at the Swedish biotech sev­en years lat­er. He re­cent­ly jug­gled the roles of CMO at Xin­tela and CEO of its sub­sidiary Targin­ta. Weg­n­er's res­ig­na­tion doesn't mean he's left the com­pa­ny for good: He'll still be an ad­vi­sor at Evax­ion, part of the IPO class of 2021 whose shares $EVAX have tanked along with every­one else in the in­dus­try this year.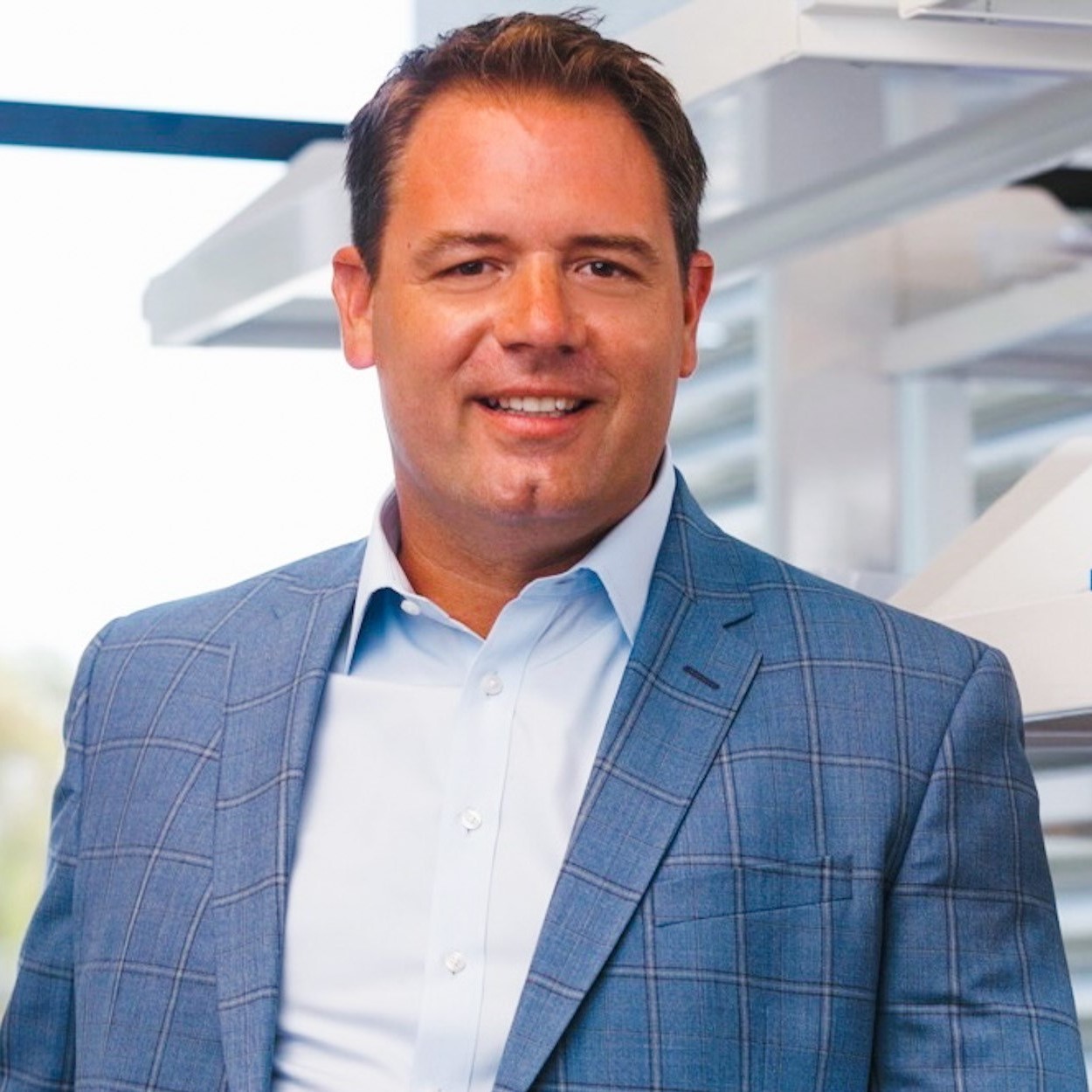 Mic­ah Mack­i­son
→ Dutch CNS biotech Vi­co Ther­a­peu­tics has poached Mic­ah Mack­i­son from Lo­can­abio, nam­ing him CEO af­ter his two-and-a-half-year tenure as CBO and EVP of strat­e­gy and cor­po­rate de­vel­op­ment. From 2015-20, he was SVP, cor­po­rate de­vel­op­ment and strat­e­gy at As­sem­bly Bio­sciences and he's al­so led cor­po­rate strat­e­gy at Lund­beck. Ear­ly in his ca­reer, Mack­i­son held fi­nan­cial posts at Pfiz­er and Eli Lil­ly. Vi­co is tar­get­ing spin­ocere­bel­lar atax­ia types 3 and 1 and Hunt­ing­ton's with its lead as­set, an an­ti­sense oligonu­cleotide named VO659.
John North­cott
→ When Nek­tar's drug be­m­peg crum­bled in mul­ti­ple late-stage tri­als in com­bi­na­tion with Bris­tol My­ers' Op­di­vo, it opened the flood­gates for lay­offs, as near­ly 70% of the work­force lost their jobs. Chief com­mer­cial of­fi­cer John North­cott ex­it­ed the com­pa­ny in June and has now resur­faced at Arv­inas in the same ca­pac­i­ty. North­cott, a Roche/Genen­tech vet as­signed to Avastin, has al­so been com­mer­cial chief with Lex­i­con Phar­ma­ceu­ti­cals and Phar­ma­cyclics be­fore mak­ing his way to Nek­tar in De­cem­ber 2019. In Ju­ly 20221, John Hous­ton-led Arv­inas inked an­oth­er pro­tein degra­da­tion deal with Pfiz­er worth $1 bil­lion in cash and up to $1.4 bil­lion in mile­stones.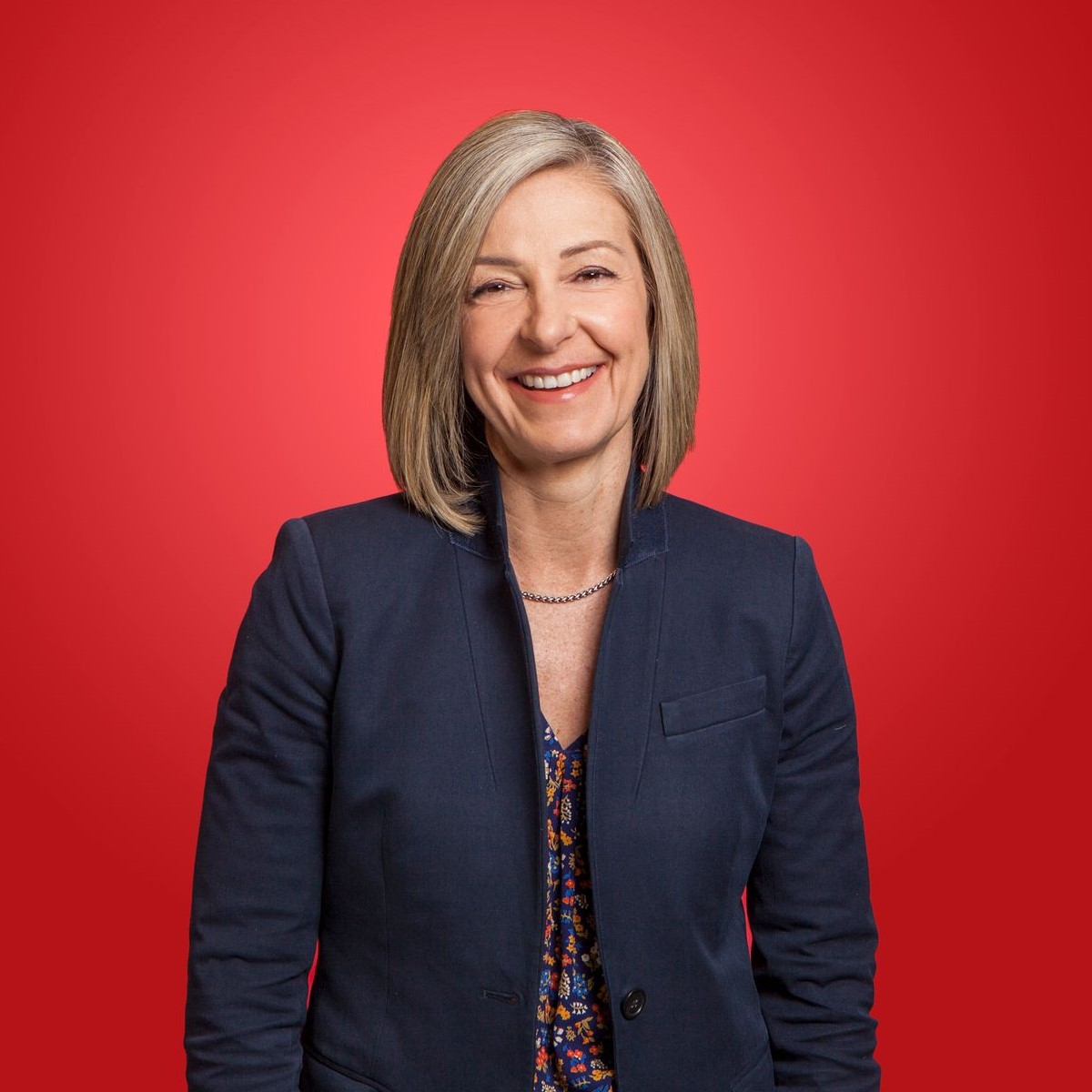 Joanne Protano
→ Launch­ing last No­vem­ber with $50 mil­lion in fi­nanc­ing from Flag­ship, tR­NA biotech All­tr­na has se­lect­ed Joanne Protano as CFO. This marks an­oth­er ap­point­ment with­in Noubar Afeyan's fam­i­ly of com­pa­nies for Protano, who was Flag­ship's SVP of fi­nance, new ven­tures from 2015-17. Since then, she's been VP of fi­nance and SVP of fi­nance and op­er­a­tions for Ru­bius Ther­a­peu­tics. Lo­visa Afzelius hand­ed the keys to Michelle Wern­er at All­tr­na in April, part of a wave of CEO-part­ner ap­point­ments at Flag­ship that in­clud­ed Mar­go Geor­giadis and Michael Sev­eri­no.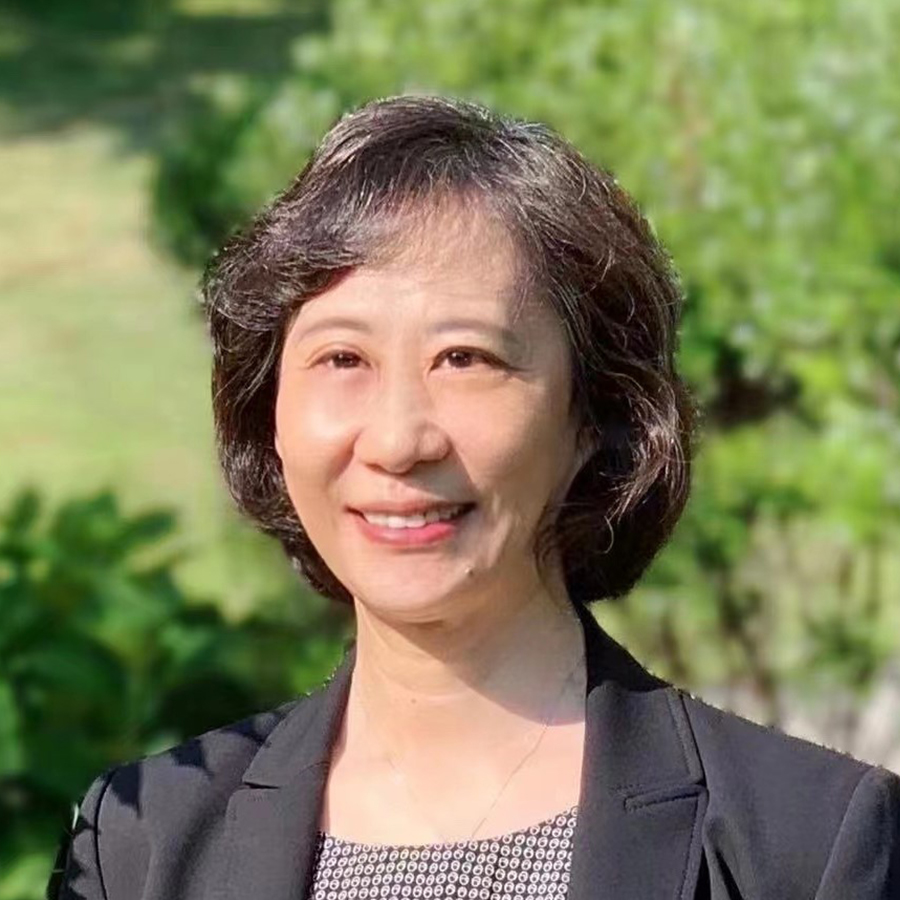 Wendy Li
→ Gra­cell Biotech­nolo­gies has made its sec­ond Peer Re­view ap­pear­ance in three weeks with Wendy Li as CMO. Li worked in on­col­o­gy de­vel­op­ment at Genen­tech, Sanofi and Pfiz­er, then held CMO posts at Si­huan Phar­ma­ceu­ti­cal and Ex­u­ma Biotech. Samuel Zhang, a Big Phar­ma vet in his own right, joined as CBO in Ju­ly at the Chi­nese CAR-T play­er, which opened 2021 by rais­ing a hefty $209 mil­lion in the good old days of IPOs.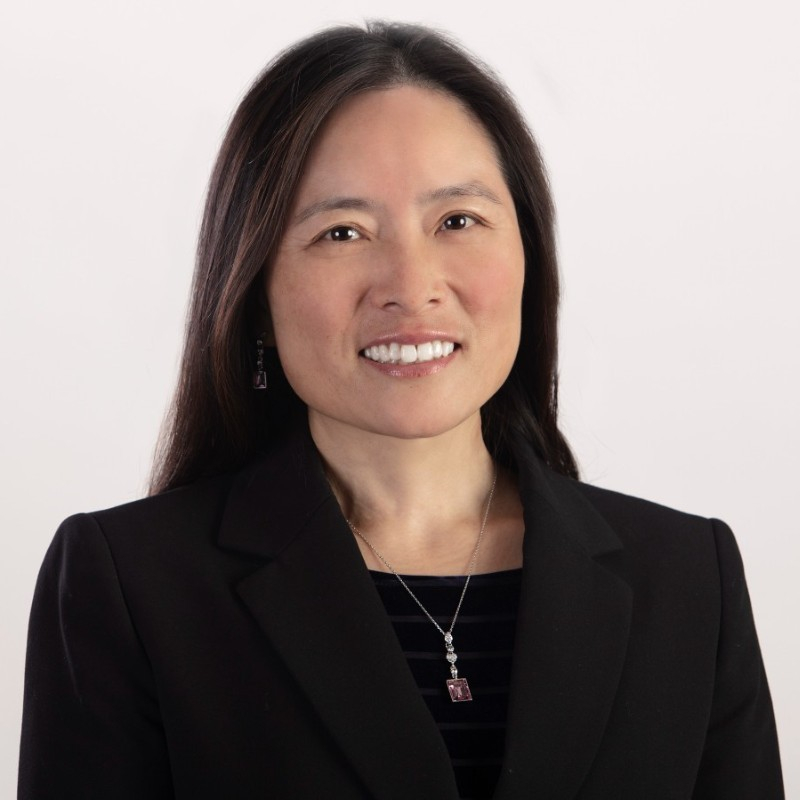 Shuan­glian Li
→ With its lead drug tale­trec­tinib in Phase II stud­ies for ROS1 fu­sion-pos­i­tive NSCLC, US-Chi­na biotech An­Heart Ther­a­peu­tics has named Shuan­glian Li as CMO (US). Pri­or to lead­ing clin­i­cal de­vel­op­ment at An­sun Bio­phar­ma and Sky­line Ther­a­peu­tics, Li was glob­al clin­i­cal lead for the EGFR in­hibitor mobo­cer­tinib at Take­da and had been a med­ical di­rec­tor at Ari­ad Phar­ma­ceu­ti­cals un­til the Japan­ese phar­ma snapped it up five years ago in a $5.2 bil­lion deal.
→ Led by ex-No­var­tis Gene Ther­a­pies busi­ness chief Lisa De­schamps and notch­ing an $80 mil­lion Se­ries A last De­cem­ber, gene ther­a­py out­fit Avi­ado­Bio has tapped David Coop­er as CMO. Coop­er, a 14-year No­vo Nordisk vet in med­ical af­fairs, had filled the role of VP, clin­i­cal de­vel­op­ment, CNS since 2019 at uniQure and worked on such drugs as Hunt­ing­ton's can­di­date AMT 130, which re­vealed ear­ly da­ta in late June that "pleas­ant­ly sur­prised" CEO Matt Ka­pus­ta.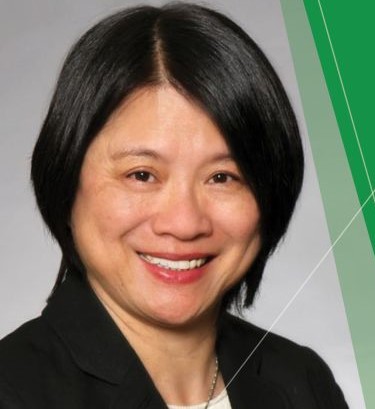 Lih-Ling Lin
→ Mass­a­chu­setts-based Phar­maEssen­tia has brought aboard Lih-Ling Lin as CSO. Lin joins the com­pa­ny from Sanofi, where she served as head of check­point im­munol­o­gy clus­ter in the im­munol­o­gy and in­flam­ma­tion re­search area. Pri­or to that, Lin was with Pfiz­er for more than 21 years, round­ing out her tenure with the drug gi­ant as se­nior di­rec­tor, in­flam­ma­tion and im­munol­o­gy.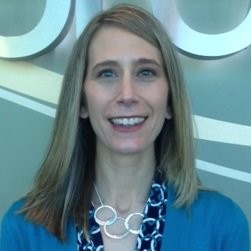 Lee Ann Mar­chion­na
→ Over at Feng Zhang's Ar­bor Biotech­nolo­gies, Lee Ann Mar­chion­na has signed on as chief peo­ple of­fi­cer. Dur­ing her time as a prin­ci­pal at Vi­tal­i­ty HR, Mar­chion­na was ei­ther an in­ter­im chief peo­ple of­fi­cer or a frac­tion­al chief hu­man re­sources of­fi­cer for an ex­ten­sive list of com­pa­nies, in­clud­ing Al­bireo, Spero Ther­a­peu­tics, En­tra­da Ther­a­peu­tics, Ike­na On­col­o­gy and Geno­cea Bio­sciences. Ear­li­er, she was VP of hu­man re­sources at Ther­mo Fish­er. Now she fo­cus­es her at­ten­tion on a CRISPR biotech that gath­ered up a $215 mil­lion Se­ries B round in No­vem­ber 2021.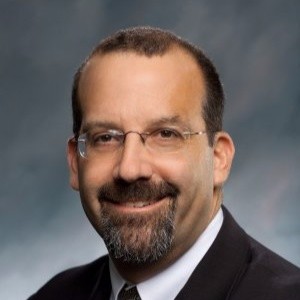 Er­ic Schlezinger
→ San Fran­cis­co pro­tein degra­da­tion shop Nurix Ther­a­peu­tics has locked in Er­ic Schlezinger as chief peo­ple of­fi­cer. Af­ter lead­ing hu­man re­sources at Vir Biotech­nol­o­gy from 2017-19, Schlezinger held the same role at Adamas Phar­ma­ceu­ti­cals, a Parkin­son's biotech that Su­per­nus bought for $400 mil­lion in Oc­to­ber 2021. Nurix cashed in with a $120 mil­lion round in March 2020, then bol­stered its al­liance with Sanofi as the French phar­ma dished out $22 mil­lion near­ly 10 months lat­er on top of the $77 mil­lion from the orig­i­nal deal in 2019.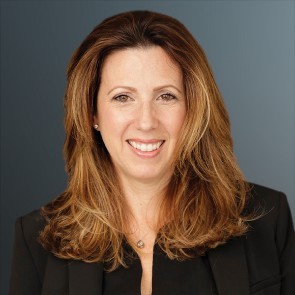 Kasey Rosa­do
→ Swing­ing and miss­ing again with its stem cell ther­a­py for stroke in June, Ather­sys has named Kasey Rosa­do as in­ter­im CFO short­ly af­ter share­hold­ers at the cash-strapped com­pa­ny signed off on a re­verse stock split. Rosa­do is a Price­wa­ter­house­C­oop­ers vet who was se­nior man­ag­ing di­rec­tor at Anku­ra be­fore join­ing Ather­sys, which sev­ered ties with As­pire Cap­i­tal Fund a month ago, rip­ping up a $100 mil­lion agree­ment.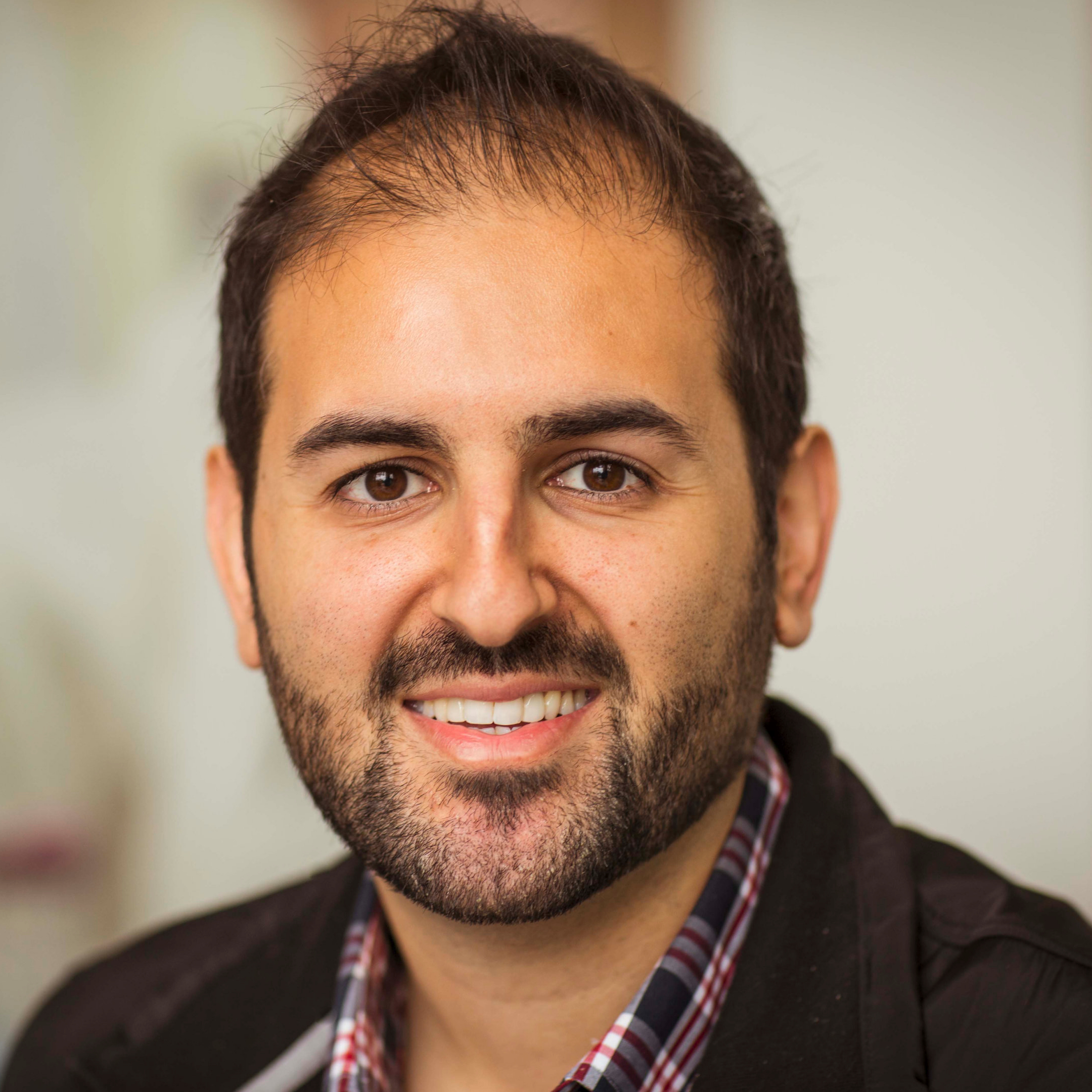 Ali Siam
→ Sun­ny­vale, CA-based an­ti-ag­ing com­pa­ny Rube­do Life Sci­ences has plugged in Ali Siam as CBO and Ofir Moreno as SVP of drug dis­cov­ery. A J&J strate­gic mar­ket­ing vet who al­so had a three-year stay at Ab­b­Vie, Siam comes to Rube­do af­ter his stint as busi­ness chief of Cel­matix. Moreno has end­ed a near­ly 12-year as­so­ci­a­tion with MEI Phar­ma, where he was pro­mot­ed to SVP of phar­ma­ceu­ti­cal sci­ences in Ju­ly 2019.
→ Sin­gu­lar Ge­nomics Sys­tems is bring­ing in two new faces, both from 10x Ge­nomics, to its ex­ec team with the ap­point­ments of Sam Ropp as CCO and Jeff Bullard as head of sales for North Amer­i­ca. Dur­ing his tenure at 10x, Ropp was SVP of glob­al sales. Ropp al­so has ex­pe­ri­ence from Bec­ton Dick­in­son and Bio-Rad Lab­o­ra­to­ries un­der his belt.
Mean­while, Bullard was se­nior di­rec­tor of sales — Amer­i­ca. Pri­or to his decade-long stint with 10x, Bullard was with Ther­mo Fish­er, Life Tech­nolo­gies, Ion Tor­rent and Ap­plied Biosys­tems/Am­bion.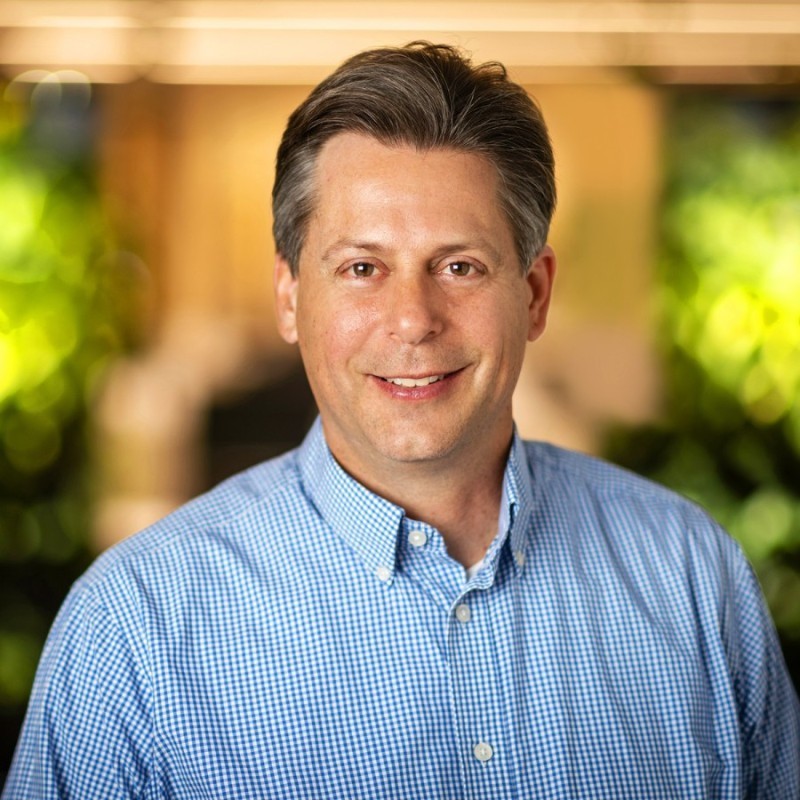 Ken Kuhn
→ Two Il­lu­mi­na vets have joined Seat­tle pro­teomics com­pa­ny Nau­tilus Biotech­nol­o­gy: Er­ic Spence (VP of in­stru­ment en­gi­neer­ing) spent four years with Il­lu­mi­na, then hopped over to Ag­i­lent Tech­nolo­gies be­fore tak­ing on a string of roles at Genap­sys, leav­ing the ge­nom­ic se­quenc­ing play­er as se­nior di­rec­tor, in­stru­ment de­vel­op­ment. Ken Kuhn (VP of reagent and plat­form de­vel­op­ment) was se­nior di­rec­tor of prod­uct de­vel­op­ment dur­ing a 16-year ca­reer at Il­lu­mi­na, and he's re­cent­ly been VP of sys­tems in­te­gra­tion, prod­uct de­vel­op­ment and op­er­a­tions at En­co­dia.
→ Af­ter los­ing its CEO in Feb­ru­ary, biotech re­search group ReNeu­ron has locked in its CFO Cather­ine Ist­ed to the chief ex­ec role. Ist­ed joined the UK-based com­pa­ny in Oc­to­ber 2021 af­ter a stint at Ox­ford Bio­med­ica. Ist­ed will of­fi­cial­ly take the man­tle on Sept. 1.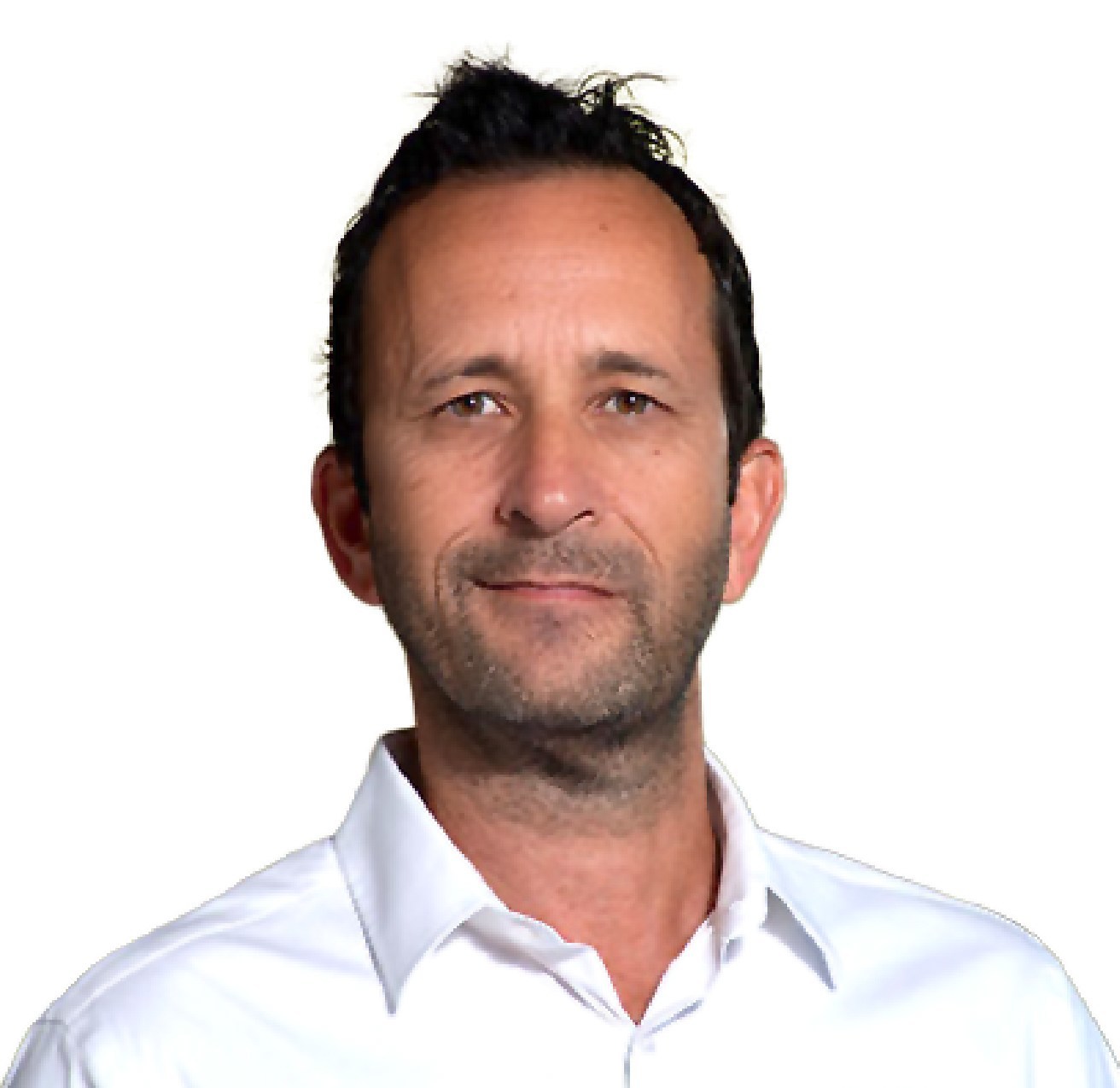 Rolan­do Braw­er
→ Rolan­do Braw­er has tak­en on the role of EVP, strat­e­gy & cor­po­rate de­vel­op­ment for dig­i­tal cell bi­ol­o­gy spe­cial­ist Berke­ley Lights. Braw­er — a for­mer Ge­nom­ic Health/Ex­act Sci­ences ex­ec — re­cent­ly served as VP, sci­ence & tech­nol­o­gy, al­liances & ven­tures at Dana­her Cor­po­ra­tion, and from 2014-16, he was head of li­cens­ing at Ther­mo Fish­er.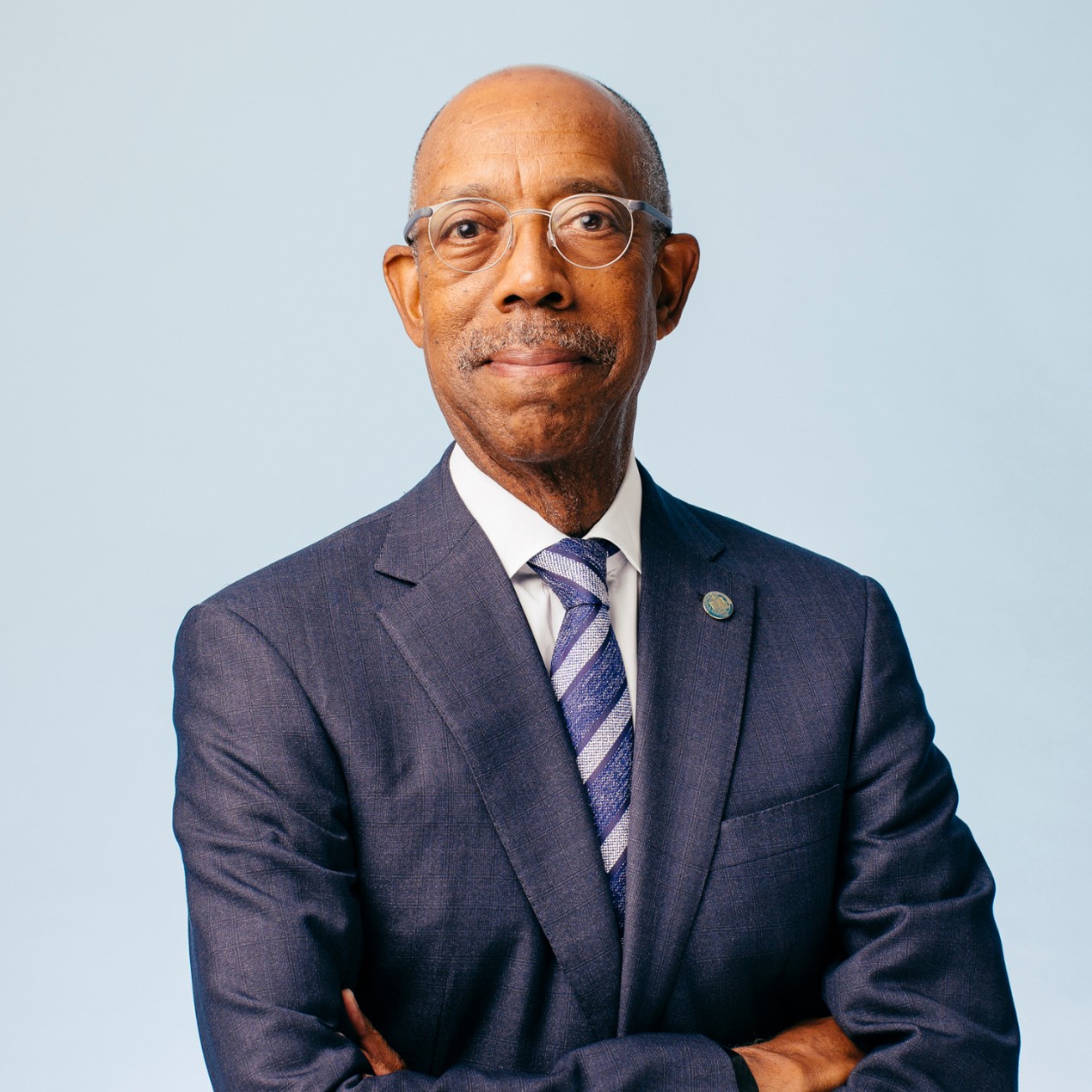 Michael Drake
→ Right be­fore Am­gen agreed to buy Chemo­cen­tryx for $3.7 bil­lion, the Big Phar­ma gave Michael Drake a seat on the board of di­rec­tors. Since Au­gust 2020, Drake has been pres­i­dent of the Uni­ver­si­ty of Cal­i­for­nia and was pres­i­dent of Ohio State from 2014-20.
→ Gary Nabel and Joseph Pa­pa lead a group of new board mem­bers at Paul Pe­ter Tak's Can­del Ther­a­peu­tics that will re­place Alan Smith, Shaan Ghan­di and Udi Meirav on Aug. 8. Nabel, the chief in­no­va­tion of­fi­cer at OP­KO and ex-Sanofi CSO, along with Pa­pa — the out­go­ing Bausch Health CEO — will be joined by Eko De­vices CFO Re­nee Gae­ta on the board.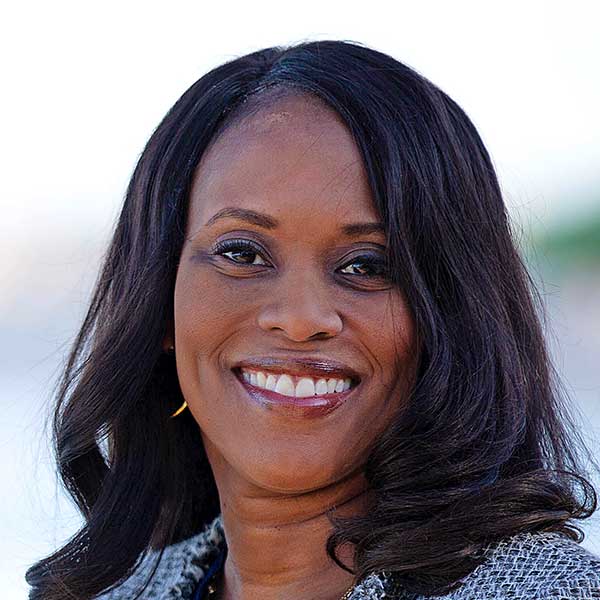 Roshawn Blunt
→ Chaired by Mike Grey, mi­to­chon­dria-fo­cused Re­neo Phar­ma­ceu­ti­cals has elect­ed Roshawn Blunt to the board of di­rec­tors. Blunt, who joined the board at Kro­nos Bio in No­vem­ber 2021, is an Am­gen and J&J vet who is the man­ag­ing di­rec­tor of 1798 Con­sul­tants.
→ Af­ter VBL Ther­a­peu­tics' ovar­i­an can­cer drug ofran­er­gene obade­n­ovec whiffed in Phase III a cou­ple weeks ago, the biotech chopped its staff by 35%, while Ron Co­hen, Ben­nett Shapiro and Al­i­son Fin­ger have all re­signed this week from the board of di­rec­tors. VBL says it has enough cash avail­able to keep go­ing with a small­er crew for the next year.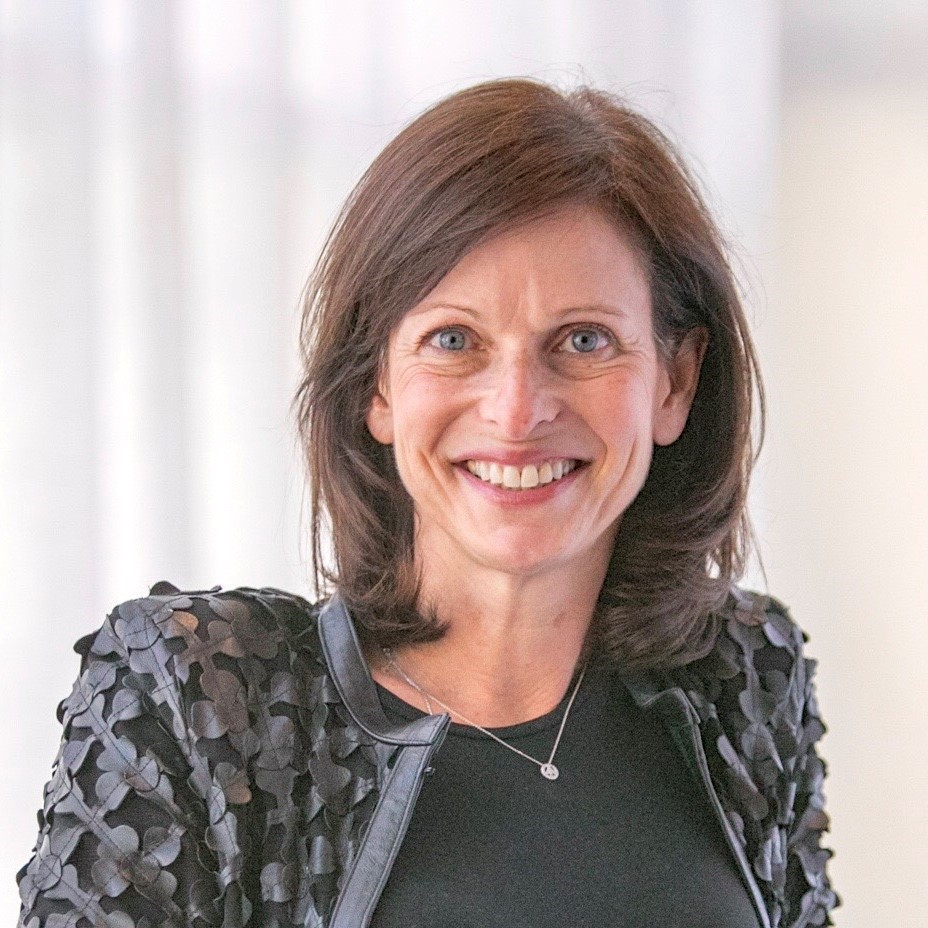 Lau­ra Bessen
→ An­drew Hirsch-led pro­tein degra­da­tion biotech C4 Ther­a­peu­tics has added Lau­ra Bessen and Don­na Gro­gan to the board of di­rec­tors. At the tail end of her 15 years with Bris­tol My­ers (2001-2016), Bessen was VP, head of US med­ical. Gro­gan was CMO of Clemen­tia un­til the com­pa­ny was sold to Ipsen, which has had a dev­il of a time with the cen­ter­piece of the deal, the rare bone dis­ease drug palo­varotene.
→ Rad­hi­ka Tripu­ra­neni is head­ed to the board of di­rec­tors at Eli Lil­ly's NASH col­lab­o­ra­tor Terns Phar­ma­ceu­ti­cals. Tripu­ra­neni, the chief de­vel­op­ment of­fi­cer with Prothena, is the ex-VP of med­ical af­fairs for MyoKar­dia and Alex­ion.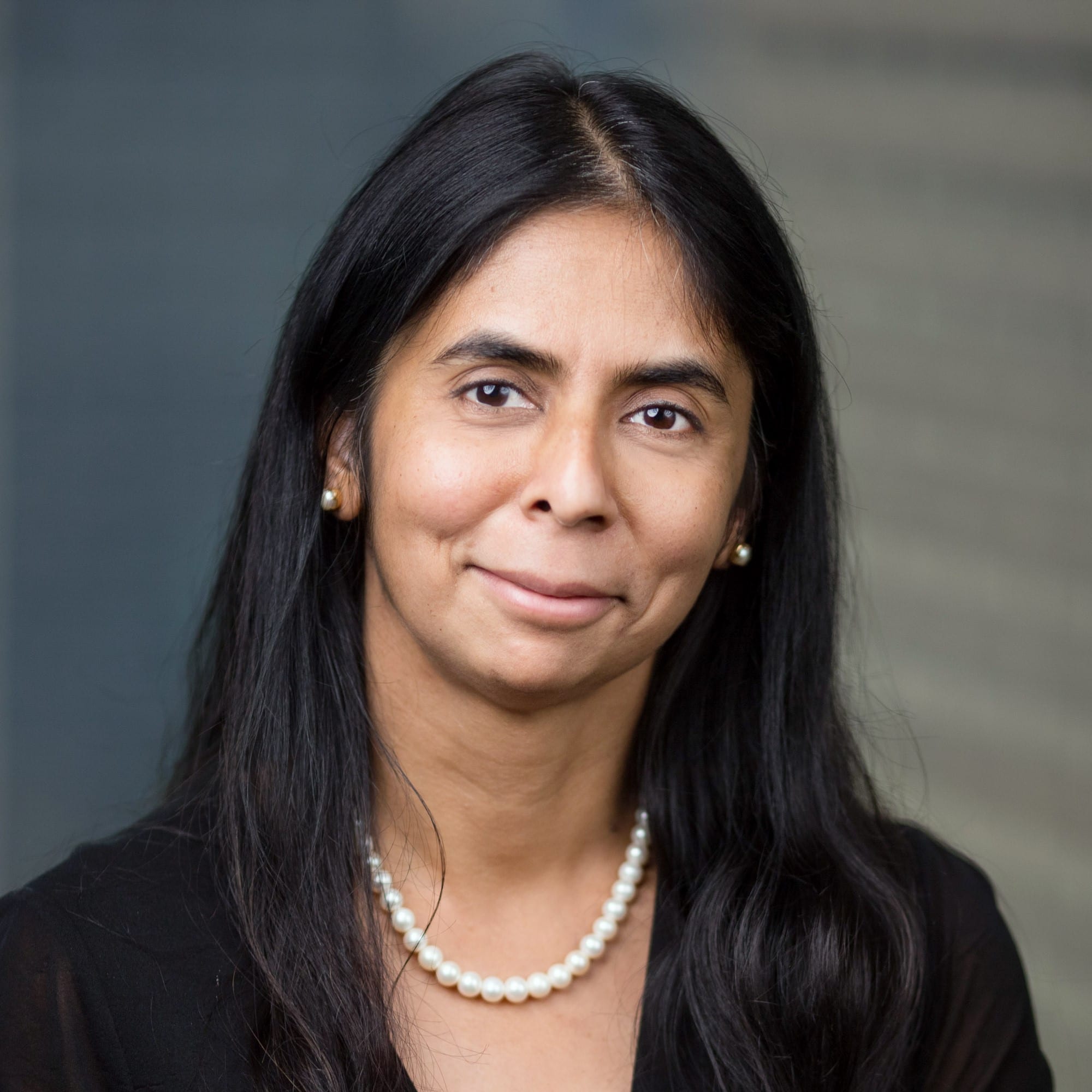 Sap­na Sri­vas­ta­va
→ Fore­site Labs in­cu­ba­tor Alu­mis has brought on Sap­na Sri­vas­ta­va, the for­mer chief fi­nan­cial and strat­e­gy of­fi­cer of In­tel­lia Ther­a­peu­tics, to its board of di­rec­tors. Along with her stint at In­tel­lia, Sri­vas­ta­va is the ex-chief fi­nan­cial and strat­e­gy of­fi­cer for Abide Ther­a­peu­tics (ac­quired by Lund­beck).
→ New Jer­sey-based Am­neal Phar­ma­ceu­ti­cals has pulled up a chair for for­mer FDA deputy com­mis­sion­er Deb Au­tor on the board of di­rec­tors. Au­tor spent half of her six years at My­lan as head of glob­al qual­i­ty and the oth­er half as head of strate­gic glob­al qual­i­ty and reg­u­la­to­ry pol­i­cy. She was al­so As­traZeneca's glob­al head of reg­u­la­to­ry ex­cel­lence from 2019-21.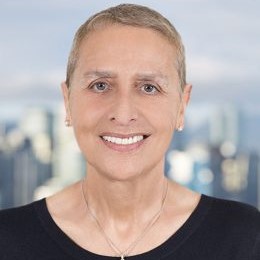 Alessan­dra Ce­sano
→ Puma Biotech­nol­o­gy — which ex­pe­ri­enced a drop in its stock in 2019 af­ter sales of its drug Ner­l­ynx fell short of Wall Street es­ti­mates — has re­cruit­ed Alessan­dra Ce­sano to its board of di­rec­tors. Ce­sano serves as CMO of ES­SA Phar­ma­ceu­ti­cals and is the for­mer CMO of NanoS­tring. Ce­sano has al­so pre­vi­ous stints at Cleave Bio­sciences, Nodal­i­ty, Am­gen, Bio­gen and SmithK­line Beecham.
→ Cana­di­an bio­phar­ma Find Ther­a­peu­tics — backed by in­vestors CTI Life Sci­ences and ad­Mare BioIn­no­va­tions, among oth­ers — has named Paul Truex as chair­man of the board, tak­ing over for Lau­rence Rul­leau, who will re­main on the board. Truex cur­rent­ly serves as chair­man and CEO of Thryv Ther­a­peu­tics. Truex al­so has ex­pe­ri­ence from stints at Mile­stone, Trius, An­thera, Penin­su­la and Ver­si­cor.
→ Rally­bio, run by a crew of Alex­ion alums who picked up an old Kymab ane­mia drug from Sanofi in May, has plucked up Wendy Chung for its board of di­rec­tors. Chung is a pro­fes­sor of pe­di­atrics and med­i­cine at Co­lum­bia Uni­ver­si­ty Irv­ing Med­ical Cen­ter and al­so serves on the board of Prime Med­i­cine. Ad­di­tion­al­ly, Chung sits on the sci­en­tif­ic ad­vi­so­ry boards of Sage Bionet­works, Taysha, He­lix and Re­gen­eron Ge­net­ics Cen­ter.