Asth­ma pa­tients are un­fa­mil­iar with bi­o­log­ic brands, but open to try — Phree­sia sur­vey
Peo­ple liv­ing with asth­ma are open to try­ing new bi­o­log­ic treat­ments now on the mar­ket — they just haven't heard of them. On­ly 5% have heard of Dupix­ent, Sanofi and Re­gen­eron's mul­ti-in­di­ca­tion asth­ma and eczema block­buster, a new sur­vey from Phree­sia re­port­ed.
Con­sid­er­ing the fact that Dupix­ent spent more than half a bil­lion on ad­ver­tis­ing in 2021 — $524 mil­lion to be ex­act and the high­est me­dia spend­ing by any phar­ma brand in 2021 — that would seem to be a fair­ly low aware­ness num­ber.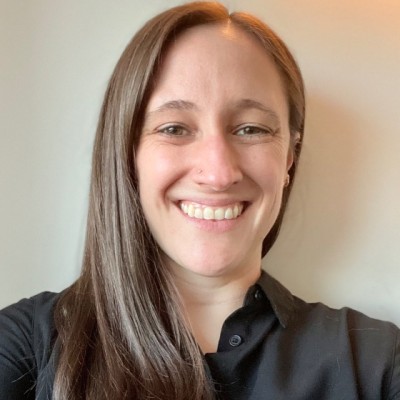 Eliz­a­beth Hebert
The even worse news for oth­er asth­ma bi­o­log­ics is that Dupix­ent's 5% was the high­est among the new­er meds rec­og­nized at all by pa­tients. Next in line was No­var­tis' Xo­lair rec­og­nized by 4%, the Phree­sia Pa­ti­entIn­sights sur­vey found. Glax­o­SmithK­line's Nu­cala and As­traZeneca's Fasen­ra fol­lowed up, ty­ing at 1% recog­ni­tion among the asth­ma pa­tients sur­veyed. Both Nu­cala and Fasen­ra al­so spend mil­lions an­nu­al­ly on main­stream me­dia to ad­ver­tise the brands.
"Just be­cause peo­ple with asth­ma are see­ing TV ads, they're not nec­es­sar­i­ly con­nect­ing it to them. I think that's where the val­ue of tar­get­ed mes­sag­ing is so im­por­tant in reach­ing those mod­er­ate to se­vere pa­tients to ac­ti­vate them to have that con­ver­sa­tion," Eliz­a­beth Hebert, se­nior re­search man­ag­er at Phree­sia, said.
The good news for bi­o­log­ic mak­ers in Phree­sia's sur­vey? Asth­ma pa­tients are open to new treat­ments. Among peo­ple with mod­er­ate to se­vere asth­ma and who have nev­er tried a bi­o­log­ic, 62% said they would like­ly try them. When asked why they hadn't done so yet, 58% said they hadn't heard about the new­er bi­o­log­ics.
Why not? There's an in­for­ma­tion gap be­tween pa­tients and physi­cians. Pa­tients said physi­cians didn't tell them about the drugs, but the Phree­sia an­a­lysts al­so said pa­tients tend to un­der­re­port their symp­toms. So pa­tients who might ben­e­fit from a bi­o­log­ic don't re­port all of their symp­toms or don't con­sid­er their asth­ma se­vere, even though they would qual­i­fy by nu­mer­ic mea­sures such as in­haler overuse or the num­ber of wheez­ing episodes. With­out that self-re­port­ing, doc­tors would be less like­ly to bring up the new­er op­tions meant for mod­er­ate to se­vere cas­es.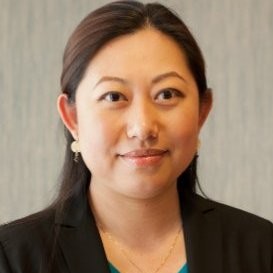 Joyce Wang
Joyce Wang, Phree­sia as­so­ciate di­rec­tor in re­search, said, "This is a con­di­tion where pa­tients play a ma­jor role in dis­ease man­age­ment. We knew there was a gap, we just didn't know how large."
She added, "Pa­tients just need more in­for­ma­tion, both re­gard­ing a bet­ter un­der­stand­ing of their con­di­tion and a bet­ter un­der­stand­ing of dif­fer­ent treat­ment ap­proach­es that might be good for them."
Doc­tors are key to those dis­cus­sions. Among pa­tients who have tried a bi­o­log­ic, 60% said they did so be­cause of a doc­tor's rec­om­men­da­tion.
An­oth­er gap in the bi­o­log­ic brand aware­ness may be due to me­dia habits. As Hebert said, peo­ple who don't con­sume a lot of tra­di­tion­al TV me­dia and ad­ver­tis­ing, such as younger au­di­ences who use most­ly ad-free stream­ing ser­vices, may not see the ads.
Aware­ness of old­er asth­ma drug brands was much high­er. Al­most half (44%) were fa­mil­iar with Ad­vair and Glax­o­SmithK­line's com­bined in­haled cor­ti­cos­teroid and bron­chodila­tor and 43% were aware of Mer­ck's Sin­gu­lair. Both of those old­er meds have gener­ic ver­sion com­peti­tors.
Phree­sia's ad­vice to phar­ma mar­keters is to help pa­tients un­der­stand who the meds are for.
"Phar­ma com­pa­nies can com­bat the no­tion that bi­o­log­ics are on­ly ap­pro­pri­ate for very ill asth­ma pa­tients by cre­at­ing con­tent that clear­ly out­lines the symp­toms that might make a pa­tient a good can­di­date for a bi­o­log­ic asth­ma med­ica­tion. That ed­u­ca­tion­al con­tent al­so should em­pha­size that pa­tients with the symp­toms de­scribed don't have to suf­fer through them," its re­port sug­gests.